In spring 1992, the world's eyes were on America, as the verdict in the Rodney King trial sparked massive social unrest and a national debate about police brutality, racial discrimination and economic inequality.
The SGI-USA was also undergoing a period of great change. Two years earlier, in February 1990, Ikeda Sensei had canceled his trip to South America at a critical juncture for the SGI organization in America. During his 17 days in Los Angeles, he attended general meetings and training sessions in which he especially focused on fostering youthful successors.
In his guidance, Sensei left behind a roadmap for kosen-rufu in America "for the next thousand years,"[1] conveying in detail the essence of Buddhist humanism, the role religion must play in serving people in the 21st century, the spirit of leadership within the SGI and the dynamic inner transformation that occurs when people base their lives on the oneness of mentor and disciple.
These themes became that much more significant when, on Nov. 28, 1991, an event unprecedented in the history of Buddhism occurred. The Nichiren Shoshu priesthood, led by high priest Nikken, excommunicated over 10-million lay practitioners of the Soka Gakkai International.
Steeped in centuries of feudalistic tradition that gave Buddhist clergy great power over the lives of ordinary citizens, the priests could not come to terms with the self-reliant, forward-thinking membership. Eventually, it became clear to the priesthood that the self-empowering practice of Nichiren Buddhism precluded the priests' control of the laity and their resources. The threat of excommunication was their last desperate attempt to seize control.
Recalling this event, Sensei writes:
In the years since this issue first surfaced, through our struggles against corrupt religious authority, members of the SGI have, both as individuals and as an organization, outgrown the restraints of our past selves, strengthening and tempering the hearts of the courageous. It is something of which I believe we can be justly proud. This pride stems from the confidence that our struggle ties into the larger challenge—inherent in the nature of civilization itself—of constructing a genuine and robust humanism."[2]
Buddhism is the ultimate practice and philosophy for transforming our lives for the better. It proclaims that all people possess the Buddha nature or potential for enlightenment and offers a practice to manifest this potential. Buddhism also clearly defines the behaviors of those who would oppose this ultimate expression of self-empowerment. Recognizing the corruption, inhumanity and distortion of the teachings behind the priesthood's actions, the vast majority of members throughout the world chose to continue practicing within the SGI under Sensei's leadership.
The SGI's departure from the feudalistic, authoritarian Nichiren Shoshu priesthood allowed Nichiren Buddhism to blossom as a world religion—one that upholds the sanctity of life and human dignity. As a result, the movement began developing at an unprecedented pace, expanding from 115 to 192 countries and territories.
Unshackled from the priesthood, SGI-USA members became aware that their efforts to spread Nichiren Buddhism must be firmly rooted in a self-motivated vow. In his Feb. 14, 1990, address, "Cultivate a New Common Sense," Sensei explains:
Taking action only because one is told to amounts to slavery of the spirit. Our movement will be advanced by brave people armed with the spirit of independence who voluntarily strive to fulfill the vow they made in time without beginning. Because they struggle on their own volition, they have no complaints or grievances. The greater the obstacles they face, the greater the courage, wisdom and power they muster from within.[3]
Over 12 million SGI members worldwide now celebrate Nov. 28 as "Spiritual Independence Day"—a time when we reconfirm the most vital purpose of our Buddhist practice and existence: the happiness of the people.
Matilda Buck recalled how Sensei's guidance in 1990 enabled her to realize that the fundamental root of her suffering was the fact that she didn't believe she was allowed to be happy. At the time, her husband was at the height of his alcoholism, a problem she had long endured with vague hope that things would eventually change. "When Sensei said that we chant Nam-myoho-renge-kyo to the Gohonzon to bring forth our innate Buddhahood, I started praying to believe that I could manifest the wisdom and compassion of a Buddha to solve this problem," she said.
After chanting for months about this, Ms. Buck found respect and compassion for her husband, realizing that although he was suffering, he, too, had the Buddha nature and could become happy and free of his pain. She then had a conversation with him based on this elevated view. "I told my husband I was prepared to leave him if he wouldn't stop drinking. He looked at me and said, 'Well, I guess I have to stop.' He never drank again."
Awaken to the Life of Jiyu

Within
Sensei visited the U.S. six times between 1990 and 1996, driving deeper the pilings of construction with each trip. "I moved, conversed, spoke out and strove with my beloved fellow members of the SGI-USA," Sensei wrote. "I leapt in among my circle of friends with the intent of packing a year or even 10 years' worth of effort into each day. In addition, I initiated dialogues with a number of scholars and leaders of society and delivered lectures at several universities."[4]
In the '90s, Sensei's dialogues with leading American thinkers included journalist and peace advocate Norman Cousins; Civil Rights hero Rosa Parks; and Harvard University professor and economist John Kenneth Galbraith.
He also spoke at leading educational institutions, including his September 1991 and 1993 Harvard University addresses, "The Age of Soft Power" and "Mahayana Buddhism and the Twenty-First-Century Civilization," and his June 1996 Columbia University speech, "Thoughts on Education for Global Citizenship."
Since his maiden voyage in 1960, Sensei visited the U.S. a total of 27 times. During his 27th visit, on June 8, 1996, he made history once again, this time receiving an honorary doctorate from the University of Denver—his first from an American institution of higher learning. On that same trip, Sensei also opened the SGI-USA Florida Nature and Culture Center, where members can refresh their faith and deepen their vow for kosen-rufu.
It could be said that a treasure from this decade is his epic poem "The Sun of Jiyu Over a New Land," which he presented to the SGI-USA members on Jan. 27, 1993, at the Second SGI-USA General Meeting.
In the poem, Sensei recalled the heartrending images of the 1992 civil unrest in Los Angeles that had raced around the world, following the verdict in the Rodney King trial.
Sensei implored the American members to "awaken to the life of Jiyu within," describing the dynamic life condition of the Bodhisattvas of the Earth who vow to propagate the Mystic Law in the current age, marked as it is by conflict and disrespect for the dignity of life.
Sensei then states that the solution to the increasing division in society is to "break through the hard shell of the lesser self," reminding us to return to humanity's essence, transcending all superficial differences and helping others awaken to the life state of Jiyu within:
If one reaches back to these fundamental roots,
all become friends and comrades.
To realize this is to "emerge from the earth.
Andrea Locke, who at the time lived with her husband and four young children just blocks from looting and burning buildings, said she chanted Nam-myoho-renge-kyo fiercely to the Gohonzon for peace and protection. She made a pact with her husband then to focus on education and their Buddhist practice to ensure a peaceful future for their children.
Ms. Locke recalled having tears in her eyes when Sensei presented the poem to the members. It became her personal message from him and the blueprint for her life. Over the years, studying this poem has allowed her to return to her mission as a Bodhisattva of the Earth and continue challenging her own human revolution to create the type of society that Sensei envisioned in the poem.
"I now treasure my past turmoil, because it taught me to never separate myself from my environment," she said. "When I took complete responsibility for my own happiness, I awakened more fully to the life state of Jiyu, Bodhisattva of the Earth, within."
Sensei's message is perhaps even more relevant today in a society where the division between people and nations grows deeper still. His call for us in the poem to usher in the Second American Renaissance, in which we advance from "divisiveness to union," "conflict to coexistence" and "hatred to fraternity," resounds all the more powerfully. He continues, "In our struggle, in our fight, there cannot be even a moment's pause or stagnation."
This timeless poem expresses our mentor's wish and expectation that America usher in a new age of hope and respect for all humanity.
Click here to read: The Sun of Jiyu Over a New Land
---
Each Day Is Precious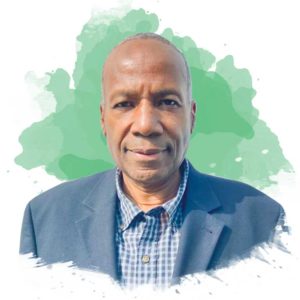 Allen Massiah
Birdgeport, Conn.
When I heard that Ikeda Sensei was coming to the U.S. in February 1990, I seriously chanted Nam-myoho-renge-kyo to seek out training from him and to contribute to the success of his visit. In the middle of the month, I was truly fortunate to travel to Los Angeles from Pittsburgh and attend a session in which Sensei delivered the speech "Become People of True Wealth." I was especially struck by his words "Each day becomes a golden day, a rich and precious day of value. Such is the life of a mind-observing wealthy person."[5] To me, this guidance means not to take even a single seemingly mundane day, or a portion of a day, for granted and to advance even one millimeter, no matter how challenging.
In another session, Sensei emphasized a historian's observation that American society undergoes important changes every 30 years.2 In that spirit, leading up to this year, 2020, I determined to use my life to make significant contributions to improve our society. Observing environmental, social, health, economic, political and other dynamics over the years, I believe that enhanced approaches to education can bring significant improvements in all aspects of the human condition.
After a wonderful 36-year career at IBM, I retired and taught high school math. Then, last year, I began a doctorate of education program focusing on leadership and family engagement. My dream now, at age 68, is to become a change agent, bringing together schools, families and the community to assist children to develop tools for lifelong humanistic attitudes and activities. I can honestly say that Sensei's encouragement in 1990 has fueled my advancement as a human being, enabled me to assist my wife and our two sons, and allowed me to contribute to society in meaningful ways. Ever advancing, I'll definitely reply to Sensei throughout my life!
Trusting My Heart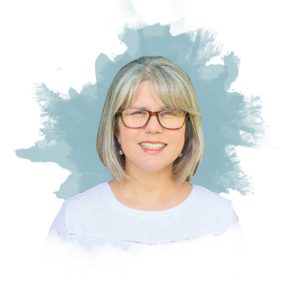 Mimi Utsumi
Dallas
I flew to Florida from Dallas to support the opening of the SGI-USA Florida Nature and Culture Center in June 1996.
I was engaged at the time but needed to clarify in my heart whether I was with the right person, as I felt he wanted me to be someone I was not. When I arrived, I chanted Nam-myoho-renge-kyo in one of the Gohonzon rooms and immediately thought, This isn't the right person for me. I was relieved to have an answer, and I also chanted for his happiness.
The remaining days were full of action in preparing for Ikeda Sensei's arrival. In addition, we welcomed members from countries throughout the Caribbean, Central America and South America, among others.
Sensei wanted to ensure that these members had the most fulfilling experience. He proposed that a tree be dedicated to each representative nation. When the delegates arrived, we showed them to their respective trees. I learned from Sensei how to care for guests to make them feel completely welcomed.
On the last day, I was posted inside the auditorium where Sensei delivered his speech "Pioneer a Leadership Revolution" (see My Dear Friends in America, third edition, pp. 471–83). He discussed leadership using the examples of a herd of buffalo and a flock of geese. The buffalo follow the leader, going wherever they are led. But the geese fly in a V formation, with different geese taking turns leading. This guidance has become the foundation of my leadership and drives me to consistently foster successors for kosen-rufu.
At the end of this meeting, Sensei walked toward the back of the room where I was standing. He stopped and said to me, "Always trust your heart." On the first day, I gained clarity on my relationship, but on the last day, Sensei taught me the deeper lesson to always trust my heart of faith, and I am eternally grateful for this experience.
I Have a Mission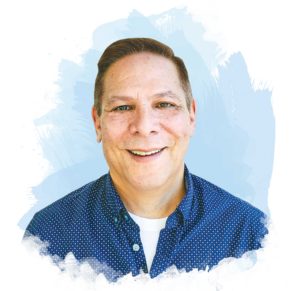 Clete Morton
Denver
When Ikeda Sensei visited Denver in June 1996, I was the young men's leader of Rocky Mountain Joint Territory, supporting members in Colorado, Wyoming, Utah, Arizona, New Mexico and western Texas. I was also raising two children and working as a new store manager. The only way I could fulfill my responsibilities was with determined prayer to the Gohonzon each morning.
During Sensei's visit, I was part of the behind-the-scenes support team. We prepared for months to ensure a smooth, accident-free visit for Sensei, Mrs. Ikeda and all the members.
I shared many warm moments with Sensei. During his stroll in Denver's City Park, I whistled over a squirrel. Sensei then photographed this squirrel climbing up a tree and was impressed that I could communicate with it. During that walk, he asked detailed questions about my mother and told me to give her his best regards. Through these moments, I learned the importance of cherishing each individual.
During a speech at the SGI-USA Denver Culture Center, Sensei said: "No prayer will go unanswered. We practice to make our dreams come true" (see My Dear Friends in America, third edition, pp. 432–33). I learned the truth of these words by dedicating my youth to kosen-rufu.
Almost immediately after graduating into the men's division, I was hit with one illness after another, including bladder cancer, diabetes and heart attacks. I decided that I would not die young, because I had a mission to accomplish. The training I received from Sensei taught me to never give up and that my determination, not fate, would decide the outcome.
I'm happy to say that 24 years later, I'm in great health and, once again, running at full speed for kosen-rufu, this time as the Rocky Mountain Zone men's leader. My main goal is to enable the youth to develop confidence in the Gohonzon's power, so that kosen-rufu can advance for many years to come.
You are reading {{ meterCount }} of {{ meterMax }} free premium articles
Subscribe for unlimited access