SUBSCRIBE
SGI-USA Publications
Get access to the SGI-USA's weekly newspaper World Tribune and monthly study magazine Living Buddhism, plus its website, flipbook and app.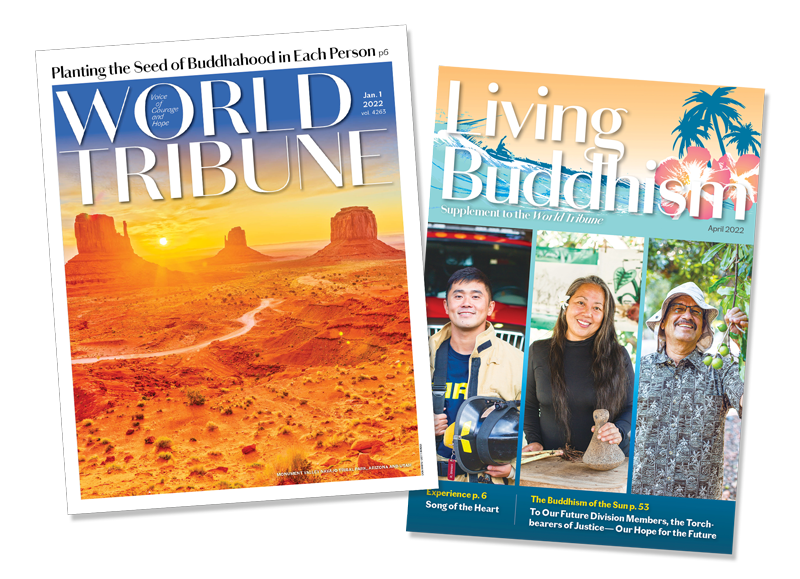 World Tribune & Living Buddhism
SGI-USA's weekly newspaper features guidance, experiences in faith, Buddhist study and news about SGI activities around the country and world.
SGI-USA's monthly study magazine contains lectures, features and experiences designed to help you deepen your understanding of Buddhist philosophy and practice.
Cost: $66 annually or $7 monthly (select "new subscription")
Existing subscribers can switch to the monthly rate by calling or emailing Member Services: (855) SGI-2030 / (855) 744-2030 or subs@sgi-usa.org