"My dear future division members! My precious friends! You are destined to be the noble protagonists of our movement when the Soka Gakkai celebrates its glorious 100th anniversary in 2030."[1]—Ikeda Sensei
Today's future division members will be the leaders of kosen-rufu and society in the coming decade and beyond, making their mark on the world rooted in Ikeda Sensei's philosophy of Soka humanism, which upholds the inherent dignity of human beings and profound confidence in people's capacity for positive transformation.
Sensei has continuously encouraged this group, the youngest members in our community—composed of the elementary, junior high and high school divisions—by sharing his hopes, dreams and expectations for them to become capable individuals and fulfill their great missions. He states:
It is profoundly significant that you are practicing Nichiren Buddhism at a time when humanity is facing great crises. Shakyamuni, the founder of Buddhism, made this clear in the remote past when he declared his disciples will "make certain the Law will long endure" (The Lotus Sutra and Its Opening and Closing Sutras, p. 216). In the Lotus Sutra, he promises that the Mystic Law will be transmitted eternally into the future by individuals such as you, my young friends, who will appear in a troubled age—when people's minds are distorted and confused—to stand on the side of the people and work for their happiness. (April 2021 Living Buddhism, pp. 55–56)
To celebrate June—Future Division Month—the SGI-USA will focus on creating a warm and welcoming environment in the district and including, where possible, future division members on the meeting agenda. They can be asked to be emcee, share a faith experience, present the study topic for discussion, provide an introduction-to-
Buddhism or perform. 
The World Tribune interviewed three future division members about their district and what they gain through attending these frontline meetings. 
—Prepared by the World Tribune staff
---
Understanding for Myself

by Bless Muslar, 17
Baldwin Hills Forever District •  California
I was 14 when COVID-19 started, and I was asked at the time to support my district by doing emcee for our Zoom meetings. Although I've been going to meetings since I was 3, when my mom joined the SGI, it was from then that I've started to understand our Buddhist practice more for myself. 
Now, I'm a junior in high school and my school's student body president. Growing up supporting district meetings taught me how to manage the flow of our club meetings. 
In my district, I am the youngest member by a lot, so I get new perspectives from people who have so much wisdom and experience in life. It's helped me have confidence in talking with older people, like my teachers. When I talk to other students my age as well, I think they see that wisdom from my district in me.
I've had discussions with some of my close friends about Buddhism, but I'm still working on the confidence to share Buddhism with others. It isn't something to gatekeep.
 At lunch with an SGI member, I said that when I tried talking to my boyfriend about Buddhism, he asked, "Why do I need a religion? Why do I need that kind of label?" I asked how I could respond to that kind of question without hesitation, and she shared with me a quote from Ikeda Sensei. In it, Sensei talks about the importance of having a sound guiding philosophy to overcome turbulence in life. Even if we are strong on our own, we all have obstacles! We need something to guide us. The fact that she was there, ready to share this quote with me, made me feel so supported.
I can always lean on my district. There's never any judgment. I think of my district members like my aunts and uncles—they've watched me grow up. When I have problems, I know that they are all just a text or phone call away.
A Welcome Place to Open Up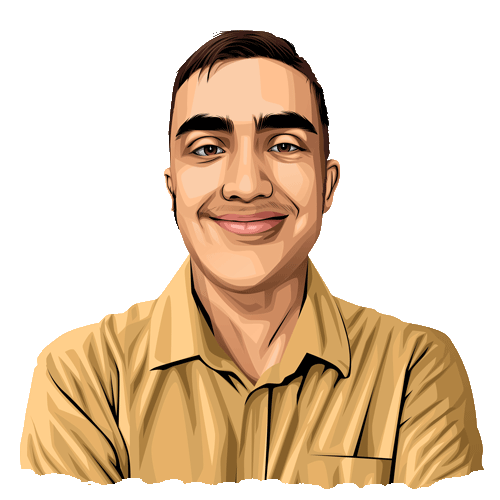 by James Plummer, 17
Cold Spring District • New York
I've grown up in Cold Spring, a small town in the Hudson Valley. It's a nice place where everyone knows one another. I invited a friend from summer camp, Erris, to visit when she said she didn't like her middle school. She ended up enrolling at my school.
She attended SGI activities with me and felt welcomed. Before long, she and her whole family—both parents and sister, Saoirse—started practicing Buddhism in Cold Spring District.
For me, it wasn't really until the pandemic hit when I was 14 that I started attending district discussion meetings. It was and continues to be the breakouts, the discussions, that impact me most. I can be open with people, and they won't judge. They share their experiences and encourage me. 
I remember sharing my own experience about overcoming writer's block through daimoku. I was taking a writing class, and my dad encouraged me to chant when I felt stuck. As I'd chant, the ideas flowed right through the writer's block. The members were very supportive of me in sharing my experience. This encouraged me to share my experiences more openly; maybe that's why I could share Buddhism with Erris.
I started supporting the district behind the scenes by sharing the slideshows and explaining the basics of Buddhism for guests. Then in 2021, I was officially appointed district young men's leader. Elise, our women's leader, and Raymond, our men's leader, meet with me to plan our upcoming district meetings. I've known Elise for years because my brother grew up with her daughter. And Ray went to college with my parents, so I've known him forever. It feels kind of like a family—it's great!
Now I really want to get more youth to attend our discussion meetings! I'm starting with Grey, Ray's son who just started high school, and inviting his friends. He and I have become close. We connect on Zoom, and my dad takes me over to his house for some li'l home visits. We've started inviting his friends, one of whom came out once and wants to attend more!
'We Represent Unity'
by Roya Etienne, 13
Duneland District • Indiana
My family moved to Indiana when I was 3, and since then I've been a part of Duneland District. It is like a family. We are friends, but we also chant together. 
The district men's leader, who is like my uncle, sometimes takes me and my brother out to eat. We usually talk about our interests—like anime or the latest music. He finds out what makes us happy and invests time in us. I appreciate him because he helps us grow.
During COVID, I noticed that some of the youth in our district were starting to distance themselves. One day, one of the district leaders suggested that we plan a hangout for the youth in our district, so I volunteered to support. We had several virtual hangouts where we played games together, which helped everyone feel included. 
Our meetings are usually pretty exciting because our district members are all characters. You don't know what someone will say next! Everyone is so different, but we are all connected; we represent unity. I might have a negative feeling one day, but they can get me out of it. A lot of people go through the day feeling alone, but because of my Buddhist practice, I feel connected. 
I often participate as emcee and have supported with some of the presentations. In one presentation, I learned from Ikeda Sensei that it is important to think about everything when I chant. For example, what can I do to change the world or help the people in my environment?
When I was younger, the district meetings were held at our home. I used to invite my friends over and teach them how to chant. Now, a lot of my friends have moved out of the area, but I aspire to have the courage to talk to more people about Buddhism. Everyone deserves to feel inner peace and unity. 
June 16, 2023, World Tribune, pp. 6–7
References
February 2020 Living Buddhism, p. 59. ↩︎
You are reading {{ meterCount }} of {{ meterMax }} free premium articles
Subscribe for unlimited access