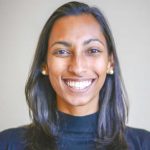 by Maya Gunaseharan
SGI-USA Young Women's Leader
To the most noble members of the SGI-USA, 
On behalf of the young women, I'd like to express my deep appreciation to each of you for your support of our commemorative introductory meetings held on July 24 throughout the country! Thank you, from the bottom of my heart!
To celebrate the founding of the young women's division, we determined to create waves of hope and joy by holding inspiring introductory meetings. Uniting with the women, men and young men of our Soka families, determined to report total victory to Ikeda Sensei, we conducted one heart-to-heart visit after another, sparing no effort in inviting one more person to participate and make a fresh departure for their lives. 
Thanks to everyone's determined efforts, more than 1,550 precious young women and nonbinary members and guests attended a meeting in person, and 750 joined virtually!
One young woman couldn't contain her tears from the joy of attending her first in-person SGI-USA meeting in years. One guest who has been chanting and attending virtual meetings for months eagerly participated. She asked a question about how to explain the essential difference between Nichiren Buddhism and other practices in hopes of supporting friends interested in exploring Buddhism, too. Another member excitedly arrived at the center an hour and a half before the meeting started, determined to be there no matter what. 
Informal outdoor gatherings were held after many of the meetings, fully supported by all divisions. Thank you so much. 
The joy was palpable, the camaraderie was clear—this was the perfect way for us to launch into August, ready to broadly spread the Mystic Law and share the joy of practicing this Buddhism with the greatest mentor, Ikeda Sensei. 
We will redouble our efforts so that—in the spirit of Young Women's Division Founding Day—each of us can declare: "Look at how happy I've become!"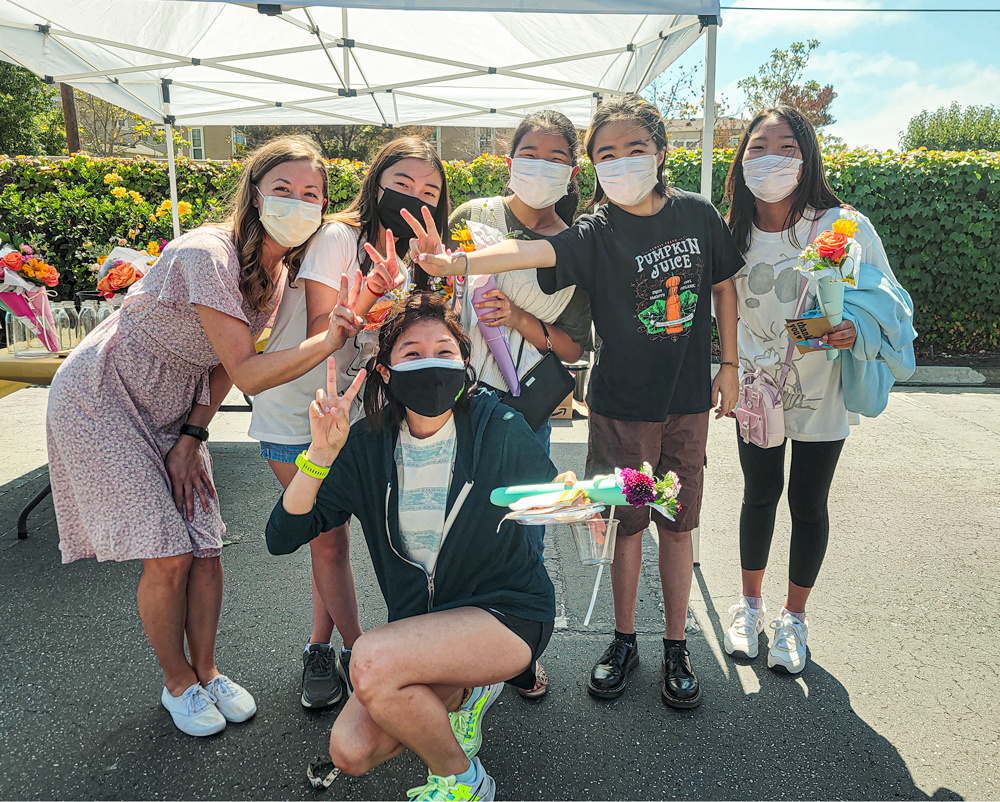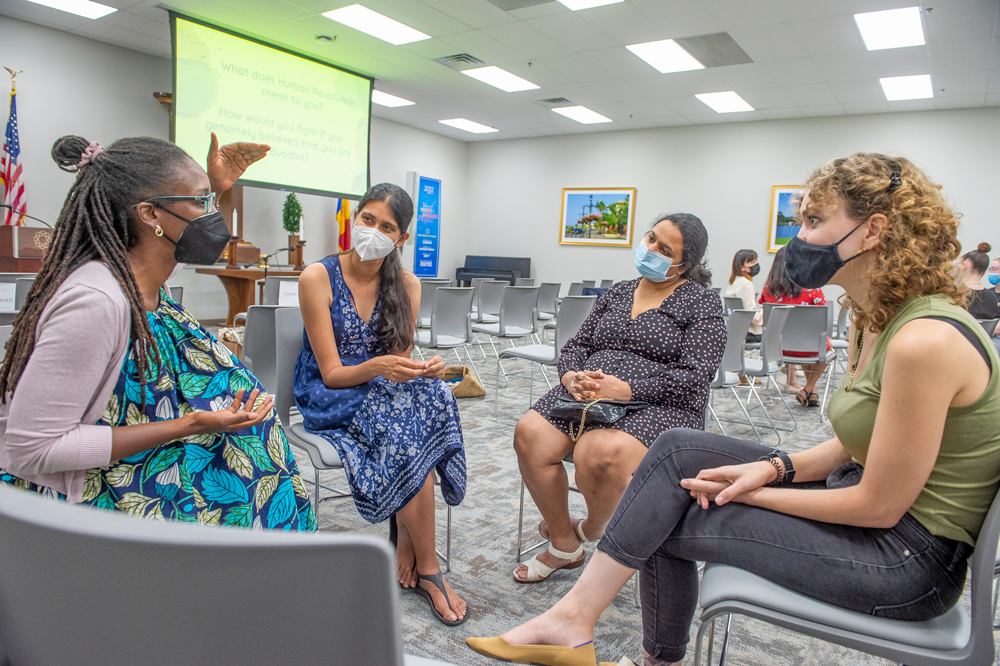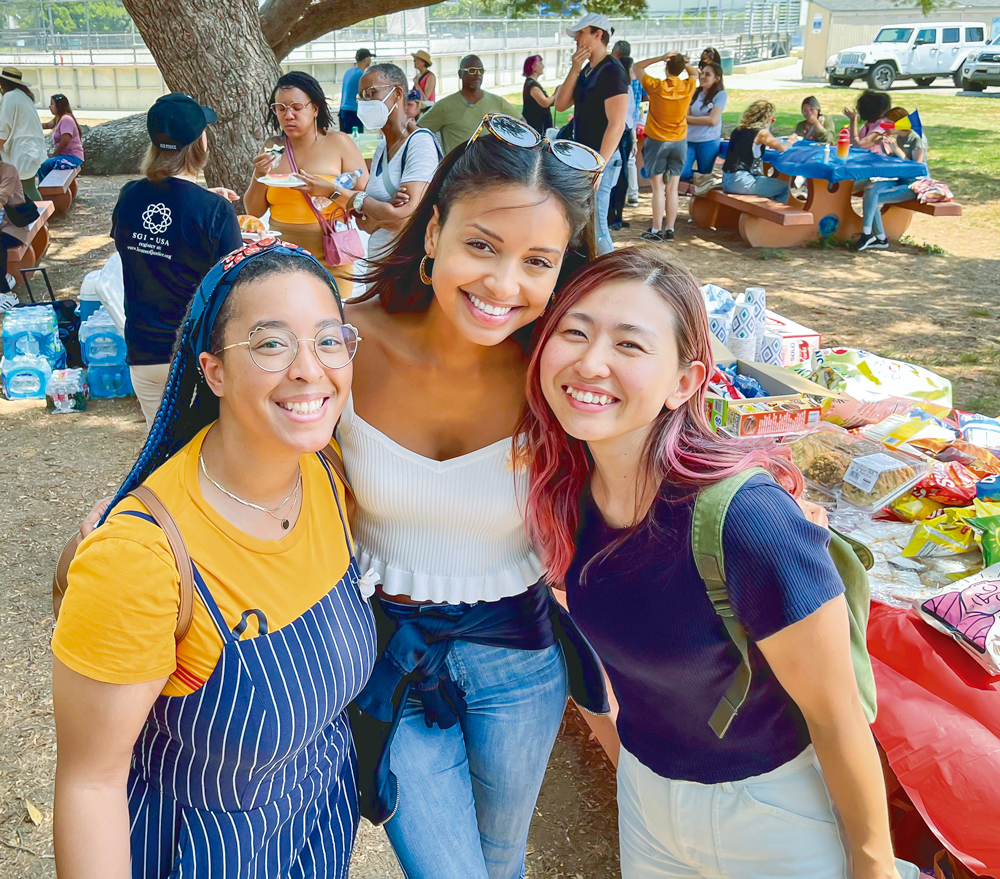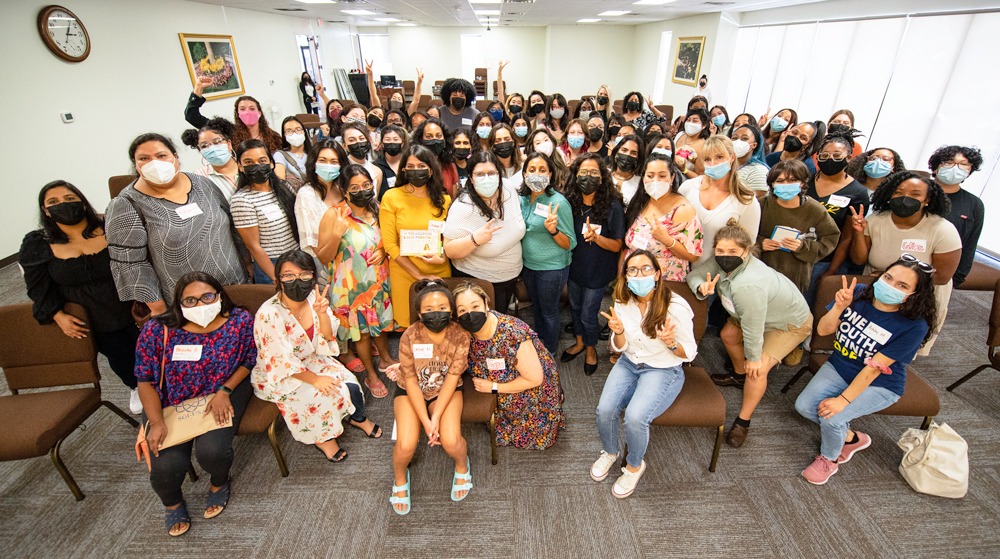 You are reading {{ meterCount }} of {{ meterMax }} free premium articles
Subscribe for unlimited access