The Soka Gakkai recently launched "Transforming Human History," a campaign to encourage engagement and inspire confidence that change is possible. It covers three areas that will determine the future for life on our planet: nuclear weapons abolition, education for all and climate action. These issues are the focus of Ikeda Sensei's 2022 peace proposal.
The World Tribune covered nuclear weapons abolition in the Sept. 9 World Tribune, and will cover climate action in the near future. The following was adapted from sokaglobal.org, the Soka Gakkai's international website.
Education is the most powerful weapon which you can use to change the world," said Nelson Mandela. The world is in desperate need of change. Access to education changes lives. It leads to a reduction in poverty and violence, and increases equality and opportunity. It transforms communities and empowers us to move society in a positive direction. 
The United Nations has estimated that COVID-19 has wiped out 20 years' of education gains. And around the world, education is under threat. Expanding access to education means securing the future of humanity on this planet.
---
BY THE NUMBERS
Source: www.sokaglobal.org/campaigns/transforming-human-history/
1: If children in primary school have even one highly effective teacher, they are significantly more likely to go to college, have higher salaries, higher savings and are less likely to become teenage mothers. 
20%: Increased levels of education reduce a country's risk of armed conflict. Each additional year of schooling decreases the chance of a young person engaging in violence by 20%.
50%: The odds that a child born to a literate mother will live past the age of 5.
69 million: Globally, the number of additional teachers necessary to achieve Sustainable Development Goals for education by 2030. 
171 million: The number of people who could be lifted out of poverty if all students in low-income communities acquired basic reading skills.
1.6 billion: At its peak, COVID-19 caused 1.6 billion students around the world to be out of school.
---
Compassion and Care Are the Foundation of Everything
The World Tribune spoke with Ryan Hayashi, a K-12 math teacher and currently the SGI-USA Central Territory young men's leader, about how Soka education has informed his teaching practices and philosophy.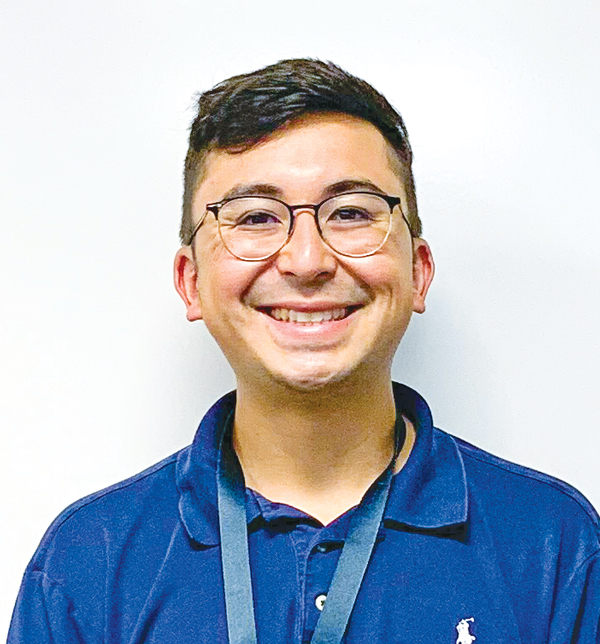 World Tribune: Ryan, thank you for speaking with us. How did you get into the education field? What fueled your passion?
Ryan Hayashi: Growing up, I never thought I would be a teacher. It was only through my experience as a student at Soka University of America (SUA) that I started to understand the transformative power of education. At SUA, I tapped into a power and potential within my life that I never knew existed. 
I learned more about Soka education through studying the educational pedagogy of Tsunesaburo Makiguchi and Josei Toda, and the writings of Ikeda Sensei. I realized that if education is done with the student at the center, it's a powerful tool that can help us grow and develop as human beings. After graduation, I got accepted into the Teach for America program and was placed in an alternative school in Southern New Mexico, about 30 miles from the U.S.-Mexico border.
WT: Can you share about your first teaching experience?
Ryan: The border town's public resources were scarce, and the schools had little funding for classroom technology and textbooks. The majority of the students were immigrants or children of immigrants, who were dealing with a lot. 
Those who attended this high school had previously been kicked out of one of the three high schools in the district. Whether it was due to poor grades, behavior, attendance, drugs or gang involvement, the students could not continue school in a conventional setting. This was their last chance to graduate from high school.
WT: It sounds like the odds were stacked against them.
Ryan: Many of their family members had never graduated from high school or gone to college, and they were on the same track.
At first, I really struggled as a teacher. Classroom management was tough. I taught in a traditional way—the way that I was taught math. But I soon realized it wasn't working for my students. It was hard for them to connect with abstract math principles when they were dealing with many other things.  
So, I started trying different approaches. I began teaching math in a way that was relevant to their daily lives by connecting math principles to social justice issues, to their real-life experiences.
The greatest joy was seeing a student pass my math class they had failed previously. Some of them graduated from high school and some even went on to college. 
WT: What an incredible transformation. Where are you teaching now? How has COVID-19 affected your work?
Ryan: I have been teaching math at a high school in Arizona for the past several years. The pandemic was a huge hurdle. We taught virtually for several months. There were certain students who struggled with internet connection or the technology to attend classes online. 
I did my best to make a connection and try methods to keep the lessons engaging. However, students weren't required to turn their cameras on, and many days I was teaching to blank screens and received responses only through the chat function. When we returned in person, there was definitely some learning loss, and some students were more behind than usual. When I asked them why, many students said they had too many distractions at home.
Additionally, students suffered from mental health issues because of the lack of connection during the period of isolation. When they came back, it was apparent that anxiety and depression were at an all-time high.  
As a teacher, I do my best to have an open line of communication and engage each student in dialogue. When I know that someone is struggling, I provide extra support and refer them to the necessary resources.
WT: What part of Soka education do you take with you to the classroom?
Ryan: Compassion and care—that is the foundation of everything. If you really do care about the students, you will support them and help them succeed. Teachers who genuinely care about their students can help them change their lives.
Furthermore, I believe in the mutual growth of teacher and student. As a teacher, I have to keep learning and growing myself. To teach math better, I have to learn about my students, their interests, their experiences, what is going on in their local community, so that I can build connections with them. The spirit of mutual growth allows me to reflect on myself, my attitude and my life condition every day. This is what I've learned from Ikeda Sensei. 
WT: What is your determination for the future?
Ryan: I am currently getting my doctorate in Value-Creating Education for Global Citizenship at DePaul University. My long-term goal is to help implement value-creating education and Daisaku Ikeda's philosophy of human education, not just in my own classroom, but on a much larger scale, so that more young people can experience the kind of transformative education that I've benefited from. 
---
To Read More
Buy it online at bookstore.sgi-usa.org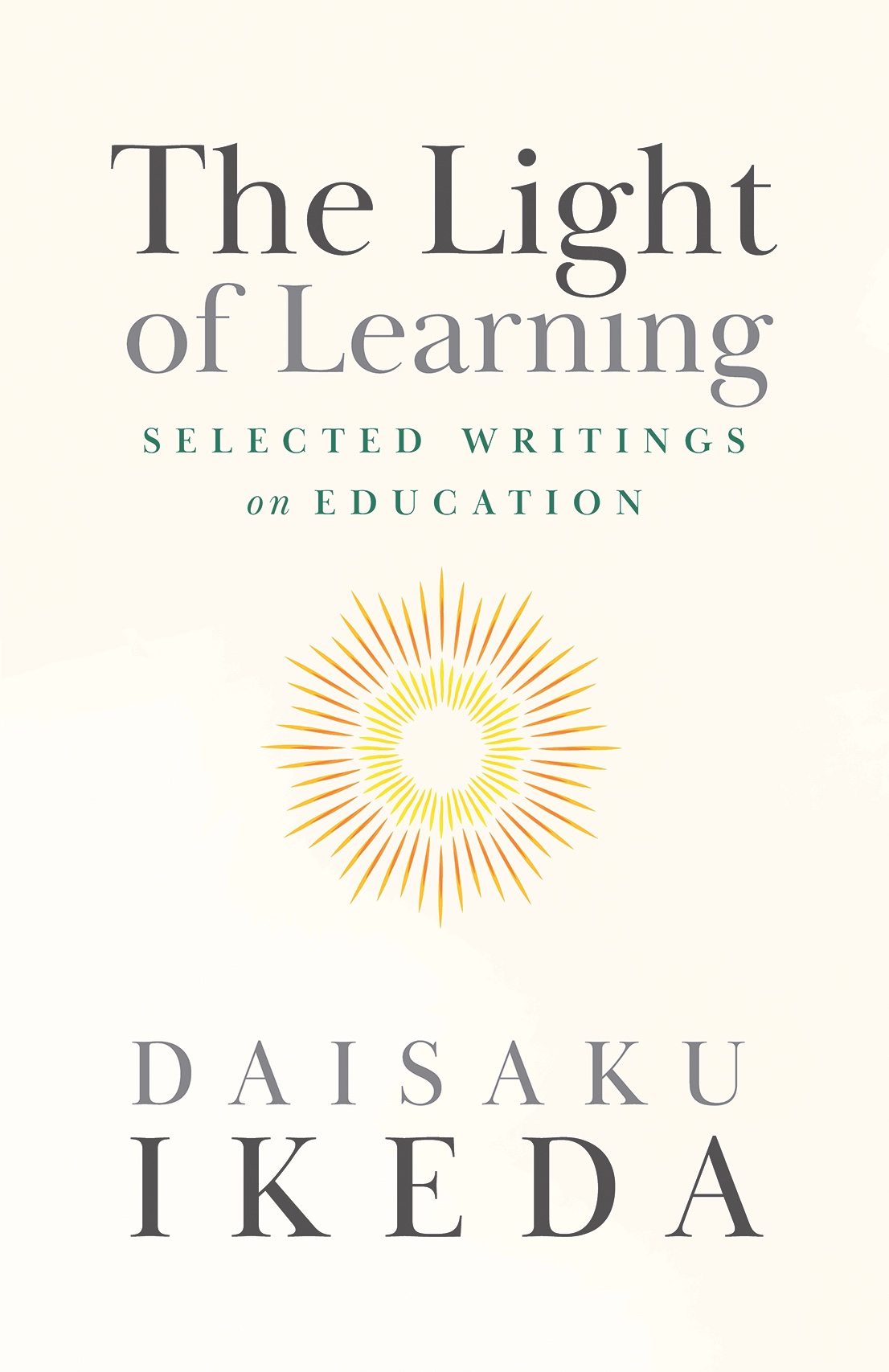 The Light of Learning: Selected Writings on Education  
This compilation of writings on education comes from five decades of work by Daisaku Ikeda, founder of the Soka schools system. It offers a hopeful vision of the power of education to bring happiness to the individual and peace to the world. $18.95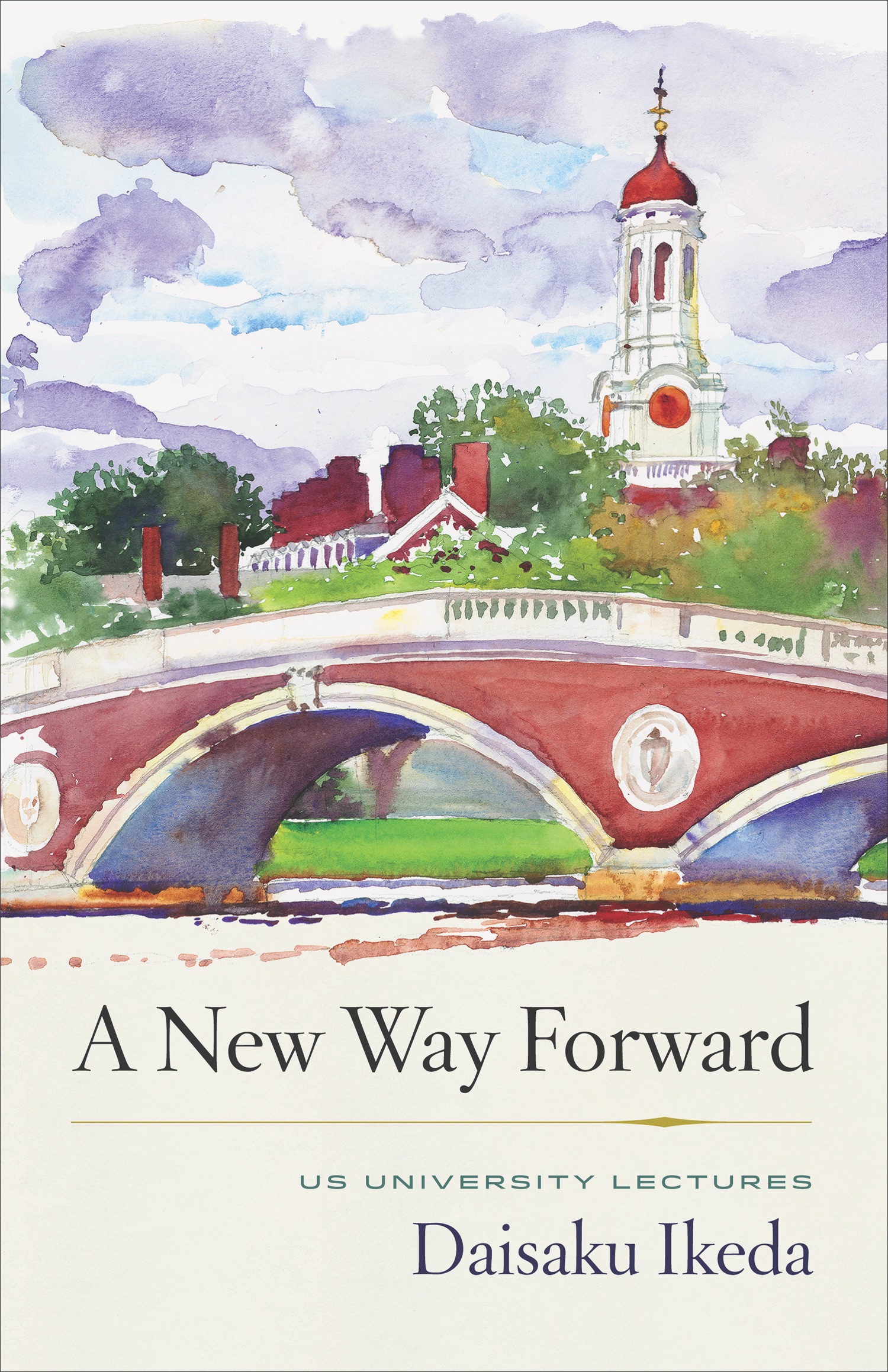 A New Way Forward
Daisaku Ikeda offers fresh insights and new ways of thinking in each of his seven U.S. university lectures published in this book. $6.95
You are reading {{ meterCount }} of {{ meterMax }} free premium articles
Subscribe for unlimited access