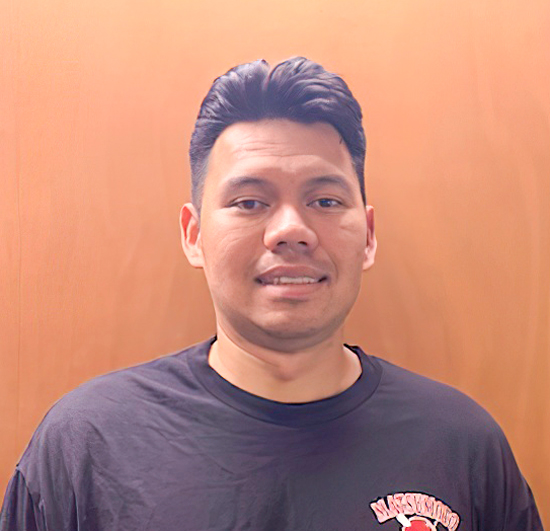 by Enoa Reid
Aiea, Hawaii
There are times when you have to speak up. You have to stand up for yourself, for what's right; but it can feel like hell. That's how it was for me. I'm a chill dude, and I keep to myself. So, when it was time for me to speak up for myself at work as a heating, ventilation and air conditioning (HVAC) mechanic, I needed courage, conviction.
I'm a member of the Gajokai, a training group for young men who protect the members and the center. The three mottoes of the Gajokai are: "Be men of conviction. Be men of effort. Be men of perseverance." C.E.P. is how I remember it. For 10 years, I've been trying to apply these mottoes to my shifts and in my daily life. 
I joined the Gajokai in 2012. Fresh out of high school, I was learning to open and close our center, dump the rubbish, make sure everything is safe. A couple of shifts in, I had forgotten to lock the door, and a leader kindly pointed out my mistake, reminding me that the Gajokai need to be vigilant for the members. 
I remember another shift not long after that. The meetings at our center had ended, and we were locking up. But I noticed a car sneak into our garage. I didn't know who the people were or what they were trying to do. I knew I had to speak up, but I was nervous. I remembered why we do Gajokai—to protect the castle of kosen-rufu and for our own training—so I called up my leader to report, and we went down there together. We told them that our center was closed and they'd have to leave, and they did. I started developing more confidence and courage.
I soon started my career as an apprentice HVAC mechanic, and it was busy. I'd go to school Monday through Thursday, work Fridays and Saturdays and do a Gajokai shift Sundays. I'd do Soka Group shifts during the week, too. It would've been easy to quit, but I didn't. I'm glad I stuck it out. The shifts taught me how to take initiative, think ahead, be in the moment 100% and work hard out of joy, not out of obligation.
And in my career, I kept moving up. After a couple years, I finished school and got my own truck to do HVAC projects and repairs by myself. Then, I was the only guy trusted to service several buildings in an entire area. I received multiple rewards. 
This year, I had an opportunity to advance my career beyond being an apprentice, but I needed to speak up for myself if I wanted to take it. Remembering the mottoes of the Gajokai, C.E.P., I decided to summon conviction. 
I'm now a journeyman HVAC mechanic, running projects on my own and training apprentices. I credit my entire career to my Buddhist practice and my training as a Gajokai and Soka Group member. Now I want to keep fighting, do my best at work and live with Ikeda Sensei's spirit.
---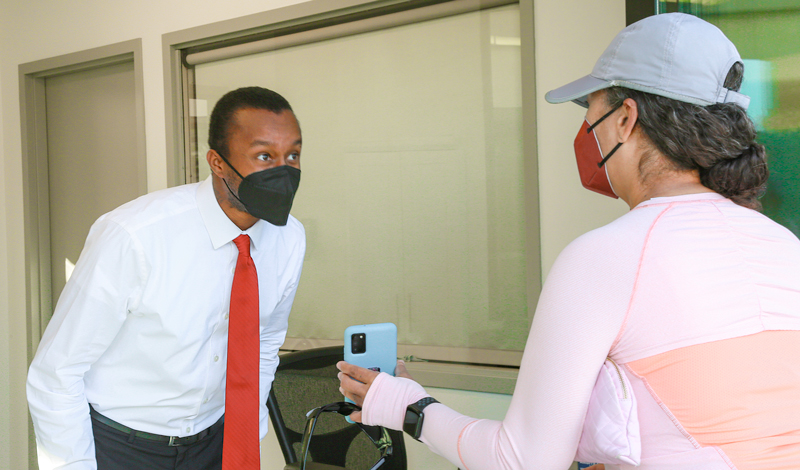 Efforts to Ensure Final Victory
The following excerpts are from Ikeda Sensei's guidance to Gajokai members in the"Vigilant Safeguarding" chapter of The New Human Revolution, vol. 24, pp. 85–86. 
"You're giving your all amid trying circumstances, and for that I am grateful. But remember that all your efforts for kosen-rufu and to support the members will return to you as great good fortune. As Buddhists, we strive based on that conviction. And those efforts will also ensure your final victory. …
"The Gajokai has the solemn mission to protect the Soka Gakkai Headquarters, our culture and community centers, and our members. That's the same as my mission. To accomplish that mission, you need to be fully alert at all times, pay attention to every detail and not overlook anything, no matter how minor it may seem.
"The ability to pay careful attention starts with your attitude. It then needs to be backed up by prayer filled with a sense of responsibility and the determination not to overlook anything that could lead to an accident. Through that prayer, the positive forces of the universe will be activated, augmenting your wisdom and focus."
You are reading {{ meterCount }} of {{ meterMax }} free premium articles
Subscribe for unlimited access