Deeply committed to the education and development of children and youth, Ikeda Sensei, as the third Soka Gakkai president, established the high school division in June 1964, the junior high school division in January 1965, and the boys and girls division in September 1965—which together comprise the future division.
The present generation of future division members will be the key protagonists of the kosen-rufu movement when the Soka Gakkai celebrates its 100th anniversary in 2030. With this recognition, the Soka Gakkai monthly study journal Daibyakurenge (starting from its November 2010 issue) launched a series chronicling Sensei's efforts to foster the future division members, along with graduates' personal accounts and recollections of meetings and interactions with Sensei in their youth.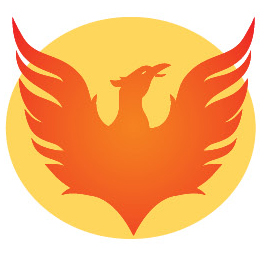 The high school division, founded by Ikeda Sensei in 1964, grew at a remarkable pace. In 1966, two years after its establishment, it had 100,000 members. By the end of the following year, 1967, its membership had grown to 160,000.
In particular, the high school division members who were attending night school were actively encouraging their fellow members and striving earnestly for kosen-rufu together with them.
At that time, many night school students were experiencing severe financial hardship. Despite their personal challenges, however, they organized their own meetings and continued to carry out activities.
Sensei had resolved to foster disciples who would stand up as lions dedicated to justice. Through his efforts, this "stand-alone spirit" spread throughout the high school division.
The high school division's 5th Night School Group Meeting was scheduled to take place in the summer of 1967. Until then, the gatherings had been held at various Soka Gakkai facilities, but this one would take place at the Kita Ward Public Auditorium in Tokyo. The students who organized the event worked hard in preparation, determined to bring together as many members as possible and make it an unprecedented success.
■  ■  ■
On July 26, 1967, a summer training course began with the attendance of 7,000 participants from the high school, junior high school, and boys and girls divisions. The following day, July 27, an athletic meet that included sumo wrestling, volleyball, softball and other sports was held.
Sensei turned up to cheer on the teams playing in the final game of the softball tournament, which pitted the Chubu-Shizuoka team against the Kyushu-Okinawa team.
When the game ended, Sensei called the perspiring players over to a table laden with watermelons. "Let me cut some watermelon for you," he said. But there was no knife. The staff members had planned on having the students take the watermelons back to their lodgings to eat, so they hadn't brought a knife. One of the high school division members who was working as an event staff immediately said, "I'll go get one!" and ran off.
Takashi Tashiro: I ran to the control room, grabbed a knife, and brought it back to Sensei.

As a member of the Night School Group, I was actively involved in the preparations for the 5th Night School Group Meeting that was scheduled in two weeks' time. Thinking this was my only chance, and ignoring propriety, I said, "Sensei! We are going to be holding a Night School Group meeting. Please attend!"

Sensei asked me when it was. After I told him the date, which was August 13, he said that he'd be away from Tokyo on a regional guidance trip that day. I had expected he would be busy, but still I was deeply disappointed. The next moment, however, Sensei said, "I can't be there, but I promise I'll do even more for you than if I were."
■  ■  ■
The front page of the July 30, 1967, issue of the Seikyo Shimbun, the Soka Gakkai's daily newspaper, carried the headline: "High School Division Night School Group Meeting on August 13."
Masaichi Ueda: Night School Group members were extremely encouraged by the article on the front page of the Seikyo Shimbun announcing the upcoming meeting.

Sensei was waiting for youth who were filled with seeking spirit and eager to learn from him to appear. Since the establishment of the high school division, he had been aware of the struggles of the night school students and he was confident that capable people would emerge from their ranks. That's why he responded promptly to the request made by one Night School Group member.

Sensei always stressed the importance of acting with sensitivity, sincerity, appropriateness and—above all else—speed. Treating young people with sincerity and compassion can be the impetus that motivates them to stand up.

In addition, Sensei had prepared a gift for the Night School Group members that he felt would be even more encouraging than his own presence at the meeting.
■  ■  ■
The 5th Night School Group Meeting took place on August 13. Members of the group from throughout the Tokyo Metropolitan Area gathered together for the first time. The Kita Ward Public Auditorium was already full by 6:00 p.m., half an hour before the starting time.
At 6:30 p.m., the emcee energetically opened the meeting. The high school division leader then took the microphone and said with excitement, "We have received a message from Sensei!" The room shook with such thunderous applause that the leader had to wait a while for it to subside before he could continue. It was a sign of how much everyone sought to learn from their mentor.
The high school division leader read out the message: "My young friends who brim with seeking spirit in faith while eagerly pursuing your studies and navigating the travails of life—you are the treasures of the Soka Gakkai. Filled with confidence that you will all become great leaders of the future, I celebrate today's meeting from the bottom of my heart.
"I believe you all know that genuine development as a person does not happen amid easy circumstances. … "
The night school students nodded in agreement.
"In fact, it is those who struggle tirelessly through their difficulties and strive tenaciously who go on to achieve great things."
Yoshiko Suzuki: I was deeply moved by Sensei's message. I couldn't help but feel that he really understood what I was going through.

When I was in my first year of night school, I was hospitalized with kidney disease, and then my father died of tuberculosis a month later. I continued to chant daimoku through my grief. Three months later, I was released from the hospital. I felt as if my father had given me the remainder of his life.

I quit school and returned to my job, but the following year I had a relapse of kidney disease. When I finally conquered my illness and was able to go back to work and resume my studies at night school, my friends from junior high were already in their third year of high school. Just when they were returning home from school, I would be heading out for my night classes.

I was still physically weak, and being two years behind my friends made me feel very inferior to them. But Sensei's message had a profound impact on me. "By facing your problems, you are transforming them into boundless benefit and good fortune," he said. This gave me tremendous hope and courage.

Everything changed from that day. Even when I ran into my former classmates on their way home from school, I was able to head off to night school with a sense of pride and self-confidence.
■  ■  ■
The auditorium fell silent. Not wanting to miss a single word, the night school students listened intently.
Sensei's message continued: "I started practicing Nichiren Buddhism when I was 19 years old and, like you, I held down a job during the day and went to school at night. Despite the fact that I had poor health, I also worked very hard at my day job, which worsened my condition even further.
"However, I firmly believe that I am who I am today because I gave my all working for second Soka Gakkai President Josei Toda, learning from him and striving alongside him."
In 1946, just after the end of World War II, Sensei went to night school at Toyo Commercial High School (present-day Toyo High School), located near Suidobashi Station in Tokyo. He worked at a printing company during the day and studied at night.
The message continued: "So, as someone who has been in the same situation as you, I completely understand what you are going through. I care for all of you deeply."
Kaoru Shimada: My father had to close the shop he owned, and my mother died during this period of great economic hardship for our family. As the eldest of five children, I worked during the day, went to school at night and then did the housework in my mother's place late in the evening. I felt ashamed and miserable about my circumstances.

At that meeting, I learned for the first time that Sensei had also struggled while going to school at night. "Sensei was just like me. I'm studying while working, just like he did!" I thought. That filled me with tremendous joy. Sensei helped me change my perspective and see my youthful hardships as something to be proud of.
■  ■  ■
Sensei's message continued: "Though you may be going through many difficulties and hardships now, be assured that the Gohonzon is aware of your struggles, and advance together with your fellow members. Please be resolved to patiently develop yourselves now, so that in 10 years' time you will be able to show everyone how much you have achieved."
When the leader finished reading the message, the room erupted in vigorous applause, as if each participant was pledging to respond to their mentor's aspirations.
But this message was not the only encouragement that Sensei had prepared for the members.
Masaichi Ueda: Sensei had prepared cards with a passage from his youthful diary handwritten by him for the meeting participants, which they received from staff members as they left the gathering. It was expected that 2,000 would attend the meeting, but in the end, an extra 500 students turned up and there weren't enough cards to go around. Arrangements were made for those who didn't receive cards on the day to do so later.

With Sensei's contribution and support, the meeting was a great success.

Haruo Honda: My father died of cancer when I was in the third grade. My mother took in work at home to raise my two younger brothers and me. We were very poor.

I'm sure my mother prayed earnestly that we would all grow up to be fine adults, but at that time I was unimpressed by the sight of her fervently chanting Nam-myoho-renge-kyo.

Eventually, she got a job at a small local factory. I took a job at another factory as well, and worked during the day while attending night school.

The work was very hard. I was often appalled by how hypocritical people could be. I felt as if I were being tossed about by crashing breakers, with no control over my life. I was looking for something to believe in.

I attended the 5th Night School Group Meeting because a member of the high school division just happened to invite me.

The card I received at the meeting changed my life. It read: "No matter what sufferings may await me, I will always count as my highest, greatest happiness the honor of having studied under [my mentor]."[1]

Next to the diary passage, Sensei had written: "To my friends who walk together with me."

I found myself weeping uncontrollably as I read it. I felt that no matter how full of contradictions society was, no matter how insignificant my efforts might seem, as long as I earnestly sought to learn from my mentor in life, I would stay on track and live my youth in a valuable way. That conviction sustained me. Looking back, I can see that this was thanks to my mother's deep prayers motivated by her own dedication to her mentor.
■  ■  ■
Sensei had written the passage featured on the card in his diary on January 7, 1951, when he had stayed overnight at the home of Mr. Toda. The day before (January 6), he wrote: "Went to Mr. Toda's at 11:30 a.m. A slightly cold New Year's season. Put the company's business documents in order together with Mr. Toda."[2]
In 1950, the previous year, Mr. Toda's businesses had failed, and he had stepped down as general director of the Soka Gakkai [in order to protect the organization from his financial troubles]. It was a time of terrible suffering and hardship.
Sensei also wrote in his diary that day: "Mr. Toda is like Masashige, while I am Masatsura. … It has been decided that I will be his successor."[3]
In this way, the devoted disciple vowed, amid a storm of harsh adversity, to stand alone and protect his mentor with his entire being.
Masashige refers to the great 14th-century general Kusunoki Masashige, and Masatsura was his son and successor.
In the essay series The Light of the Century of Humanity, Sensei wrote: "Believing in his cause and ready to give his life for it, Masashige prepares to do battle with Ashikaga Takauji (1305–58). His son Masatsura asks to be allowed to join him in battle, but Masashige insists that he return home.
"When Masatsura repeats his intention of fighting at his father's side, Masashige orders him to go home immediately and live out his life, accomplishing great deeds in his father's stead. The hearts of father and son are profoundly linked in a bond transcending life and death."[4]
Masaichi Ueda: The card that each of the Night School Group member received from Sensei had a profound impact on their lives. One particular incident made that abundantly clear.

In August 2002, 35 years after that 5th Night School Group Meeting, the original participants decided to hold a reunion and renew their vow to their mentor.

There was no record of who had attended the original gathering, so the only way to contact former members was to rely on people's memory and tenuous personal connections from decades past. Even those organizing the meeting didn't know how many would actually participate in the reunion.

On the actual day, however, some 1,100 members from all across Japan assembled.

One of the cards presented by Sensei at the original meeting was displayed at the entrance to the hall.

In addition, Sensei sent a message to the reunion in which he said: "To all my inspiring friends who have walked together with me—may you live long, healthy and victorious lives."
■  ■  ■
In 1968, exactly a year after the 5th Night School Group Meeting, it was decided that the group's 10th meeting would be held on August 14.
Toshiko Tani: The high school division had a song, as did its Hosu-kai (lit. Young Phoenix Group) training group.

We, the members of the Night School Group, therefore, decided to create our own song. The proposal was made on the train on the way home from the summer training course in July 1967. As we began discussing it with other Night School Group members, we came up with ideas for lyrics, which we jotted down and then compiled. We hoped that Sensei would one day hear our song. This all took place on a speeding train.

Susumu Suzuki: We put out a call to Night School Group members around the country for suggestions for lyrics. We set to work creating the song, making the 10th Night School Group Meeting our goal for its debut. We composed the melody and the lyrics ourselves.

Ei Miki: As the national high school division vice leader, I reported to Sensei at the summer training course (in 1968) that the Night School Group would soon be holding its 10th meeting and was planning to unveil its new group song there.

Happy to hear of the group's great development, Sensei said, "Let's also create a special Hosu-kai training group for the Night School Group members!"
■  ■  ■
Some 4,000 Night School Group members gathered from all over Japan in the Hibiya Civic Auditorium in Tokyo for the 10th Night School Group Meeting on August 14, 1968.
At the meeting, the group's new song, "Song of My Youth," was presented.
Sensei once wrote: "Throughout history, whenever a people or nation has actively risen up to seek genuine happiness and peace, the effort has always been based on great new philosophical ideals. The implementation of those ideals, like the current of a mighty river, aroused their spirit and vitality, and invariably this has been expressed through outstanding music that propelled their monumental progress."[5]
Masaichi Ueda: Sensei sent a message to the 10th Night School Group Meeting, and after the meeting was over, I reported to him about it. He was particularly delighted by the fact that the Night School Group members had created a song by themselves.

I felt that for Sensei, songs were a barometer of the organization's growth. He regarded the creation of the Night School Group song as proof that the group's members were on the right track. In order to solidify their development, he decided to form a Hosu-kai training group for them as well.
■  ■  ■
On the evening of October 27, 1968, a total of 27 male and 27 female Night School Group members assembled at the Soka Gakkai Headquarters in Shinanomachi, Tokyo.
On that day, the Night School Hosu-kai training group was founded. The highlight of the meeting was the announcement that Sensei would hold an informal gathering for the group on November 17. The young members were amazed to hear this.
Masaichi Ueda: Sensei wanted to wholeheartedly encourage the group members. He wanted to surprise and delight them. That's why he decided to hold an informal gathering rather than a formal one with them, and carved out time in his schedule to do so.

Akiko Murakawa: We were all filled with excitement as we arrived at the new training group's inaugural meeting (on October 27). I heard that Sensei, learning that some members had struggled to come up with the train fare to travel there, expressed that he wished he could have paid for everyone's travel expenses. I was deeply touched by his profound concern for each of us.
■  ■  ■
November 17, the day that the 54 members of the Night School Hosu-kai had been waiting for, arrived at last. Everyone assembled at the Soka Gakkai Headquarters just after 3:00 p.m. High school division leaders then escorted them on foot down the gingko-lined Gaien-Higashi Street toward Aoyama, where they would meet Sensei.
Tamiko Kurabayashi: We arrived at a sukiyaki restaurant in Aoyama. The entryway was very elegant, so I was embarrassed by my shabby shoes.

Sensei treated us to a sukiyaki dinner. I was moved by his warm consideration. I was overcome with emotion even before entering the restaurant.
■  ■  ■
The young people walked down the beautiful wood-paneled hallway of the restaurant and were led into a large, bright, Japanese-style room, where they took their seats on plump cushions on the tatami floor. The sukiyaki was steaming on the low table, ready to be eaten.
Then, Sensei entered. "Thanks for coming!" he called out. He had rushed to the restaurant after attending a young men's division general meeting held at the Nihon University Auditorium in Ryogoku, Tokyo.
The students greeted him in return. It was the first time for most of them to be this close to Sensei.
Addressing them in a friendly manner, he said: "Please eat your fill today. Go ahead, enjoy yourselves."
Ikuo Ito: Sensei invited us to start eating, but we were all too nervous, so no one did. "Just sitting there looking at me won't fill you up," he said, and at last we started. It was my first time to eat at such a nice sukiyaki restaurant.

Sensei encouraged us to have seconds and to eat more. We boys dug right in. He smiled as he watched us eating enthusiastically, without eating much himself. I could feel his tremendous care and concern for us.

At that time, my father had been taken advantage of in business and was left shouldering a heavy load of debt. Our family of six was living in the warehouse of a noodle shop in the back alley of an area of cheap restaurants in Itabashi (near Tokyo's Ikebukuro area).

Night school students in those days were looked down upon by society as inferior students, juvenile delinquents, degenerates or people who were physically weak.

But Sensei treated us as if we were important guests.
■  ■  ■
When it was clear that the young people had finished eating, Sensei began to speak. He was both stern and gentle with them, like a parent. "When you are working and attending school at night, you need to take extra good care of your health," he said. "I worry about your health more than anything. A wise person is someone who can look after themselves properly. A wise person has self-discipline. A wise person has self-control. It can be difficult, but that's what your Buddhist practice is for!"
Yoko Onuma: I was very touched by Sensei's kindness, which he demonstrated through his sincere concern for our health. At the time, I had been suffering for several days each month from asthma, and was forced to take time off from work.

But as Sensei continued speaking, I had a sudden realization. He said, "Be a wise person and exercise self-discipline." I felt as if he were speaking to me personally. I resolved at that moment that I would become healthy and cure my illness. From that time on, I never stayed in bed or took off work because of my asthma.

Sensei taught me the spirit of not being defeated by hardship.

Unai Takahashi: Sensei continued to look after us Night School Group members for many years.

When I was in my third year in high school, I had severe pain caused by peritonitis, and I had to be taken to the hospital in an ambulance. It was so serious that the doctor said another day untreated might have been fatal.

I was admitted to the intensive care unit, and my life was saved, but I was in incredible pain. Night School Hosu-kai Group members came to visit me in the hospital, but I was in such pain that I couldn't really speak with them.

At about that time, I received a gift of encouragement from Sensei. It was a manuscript draft of one of his writings. On it was written:

Ablaze with hope,
I face the raging waves.
Though I may be poorly clad,
and even should others mock or ridicule me,
I will endure with fortitude.
Just watch me succeed!

It was a poem that Sensei had written at age 19, just after his first encounter with Mr. Toda.

I wept at Sensei's compassion. I resolved from the bottom of my heart that when I was released from the hospital, I would study very hard and go to university. I would repay the debt of gratitude I owed Sensei.

I was released from the hospital six months later, and at 21, I was accepted to university. I went on to study at graduate school, and today I am a junior high school English teacher. I have been able to follow the path of mission that I set for myself.

It's all due to the encouragement I received from Sensei.
■  ■  ■
Sensei continued speaking to the young people: "No matter how tough your situation is now, no matter how difficult things are at work, please don't worry. People who experience hardship while they are young are able to create wonderful lives for themselves in the future. That is the spirit I hope my disciples will have.
"No matter how difficult and painful things are for you now, no matter how poor you are or how low your social status, just strive your hardest and show what you're made of! That's the determination you need."
The students responded enthusiastically.
"Either you create a brilliant future through your present effort and hard work, or you waste the present and negatively impact your future. Those are the only two choices. That's how the law of cause and effect operates."
Katsue Oguri: When I was 38, I got divorced and took sole custody of my four children.

After that, my eldest daughter had to have stomach surgery for an undiagnosed condition. My second daughter also had health problems, my third daughter refused to attend school and my son shut himself away in his room.

Later, I myself had to undergo surgery for a stroke, and for a time, one side of my body was paralyzed and I suffered from symptoms resembling Alzheimer's disease. Each time I overcame one difficulty, another surfaced—and so it went, on and on.

For the sake of my four children, I tried my best, but I was both physically and mentally exhausted, and sometimes I felt completely hopeless. Whenever I reached that point, however, I found strength in the words of encouragement that Sensei had given us that day we had sukiyaki with him. "No matter how difficult and painful things are for you now, no matter how poor you are or how low your social status, just strive your hardest and show what you're made of!"

Sustained by Sensei's guidance, I was able to persevere through my struggles and overcome every hardship, and my children have all grown into fine adults.
■  ■  ■
Sensei seemed to see his youthful self in the Night School Hosu-kai members. "There are enough of you here to carry out kosen-rufu at any time. There are 27 young men and 27 young women, right?"
The students replied "Yes!" but with some hesitation.
Sensei spoke forthrightly, offering guidance like a strict father: "Let's make a pledge together! Those who give up their faith amid easy circumstances cannot be called true disciples. I have the highest hopes for all of you gathered here today—even more than for the student division, the youth division and the regular high school division Hosu-kai members who attend school during the day. You truly have a great mission.
"I will be watching to see how you develop with each passing year and decade. I hope you will become true disciples who can stand up with me for kosen-rufu when the crucial moment comes."
Yoichi Kawashimo: I enthusiastically answered, "I will!" Sensei then added: "It's easy to say you will. It's easy to make a determination." I felt a strong resolve rise within me. Sensei wanted us to be determined to follow the path of mentor and disciple with a unity transcending life and death.
■  ■  ■
At his dinner with the Night School Hosu-kai members, Sensei continued: "I hope you will make your faith as constant and steady as a powerfully flowing river. I want you, the Night School Hosu-kai members, to win the praise and trust of all, so that people will see you and say, 'He's the real deal,' and 'She's a true Bodhisattva of the Earth.'"
"Yes!" everyone replied, their determination reflected in their eyes.
"I offer strict guidance to my true disciples. I don't pamper them. You are already striving earnestly in society. I will continue to watch over you. I want to see if you are real gold or just gold plate.
"I've faced many difficult situations up until now, but I've always triumphed. Facing those difficulties is what has made me who I am today."
Makoto Aiba: At a Hosu-kai reunion meeting held in 1976 at the Kirishima Training Center in Kyushu, I received a commemorative gift from Sensei as a representative of the Night School Hosu-kai.

He looked intently at me and said: "Whatever happens, always thoroughly defeat devilish functions and move forward."

His powerful voice struck a deep chord in me.

At the time, I had damaged my liver and lungs from drinking and smoking heavily, and had been transferred to work in a different office. But my main problem wasn't my health; it was my negative attitude.

Sensei understood my weakness. I recalled his words: "I don't pamper my true disciples." Realizing that he would always believe in me, I was overcome with emotion.

Nobuko Tadatsu: In the fall of 1979, as I was purchasing some books at the Seikyo Shimbun Publications Center (in Shinanomachi, Tokyo), I happened to run into Sensei. I introduced myself as a member of the first class of the Night School Hosu-kai, and Sensei smiled and replied, "I thought I recognized your face." "How's your family?" he asked. When I told him that my mother was in the hospital, he said: "I'm sorry to hear that. I'd like to send her some gifts as encouragement." I was touched by his kindness. Then, he said, "Have more confidence in your faith!" That moved me deeply. Sensei was always strict yet warm with his disciples.
■  ■  ■
Sensei said to the young people at the sukiyaki dinner: "When you really care about someone, you challenge them. It's like the old legend that lions train their cubs to be strong by casting them down into a pit and making them climb up again."
The next moment, a big smile spread across Sensei's face. He said: "Today, I am really happy. Like all of you, I was a night school student, and so was Mr. Toda. Mr. Makiguchi also studied while working. It's a proud tradition!"
Sensei warmly called out each member's name and spoke to them personally.
Sanae Aoki: I was working as an administrative assistant at an elementary school, and I wanted to pursue a career in education. "Do you want to become a teacher?" Sensei asked me. I told him I wasn't sure yet, but also pledged to work in the field of education in some capacity or another.

I later became involved with educational policy as a member of our city's board of education, with a focus on teaching in special needs classrooms and dealing with truancy issues. My encounter with Sensei was the start of everything.

Setsuko Kikuchi: Sensei said, "You work at the same company as Ms. Murakawa, don't you?" Ms. Murakawa was another member of the Night School Hosu-kai and a colleague at work. Sensei knew where each of the 54 of us worked.

Mitsuko Kato: Looking at the school badge pinned to my jacket, Sensei said: "Ah, I see you attend Toyo Commercial High School. I used to go there. Please do your best and contribute to the school's development!"

I was later invited to attend an informal gathering with Sensei (in October 1979) as a representative of the school's alumni. At that time, he asked me how my son was doing.

When I told him that my child was disabled, Sensei encouraged me: "Please don't worry! I'm confident just from looking at you that everything is going to be fine. As long as you remain positive and optimistic, things will work out well. Please don't worry too much about the present. Your son has tremendous potential." And he added: "I'm sure he is a wonderful person. I know you love him very much."

I was deeply touched. I thought to myself: "My son really is wonderful. I have nothing to worry about!" Sensei erased my doubts and ignited a flame of hope in my heart.

That was more than 30 years ago. Just as Sensei said, my son has grown into a cheerful, loving, strong man. He's very good at basketball, and he played in the 1991 Special Olympics World Summer Games in the U.S. At that time, Sensei sent him this message: "Build a record of human revolution as powerful as the rising sun." And in response to Sensei's hopes, my son won in the Individual Skills Competition. He has also been a Gajokai member for more than 10 years. It's all thanks to Sensei's encouragement.
■  ■  ■
Sensei said to the Night School Hosu-kai members in a friendly tone, "Let's sing a song."
"Yes!"
"What should we sing?"
"The 'Song of the Hosu-kai.'"
The young men stood up promptly and began to sing it.
When they had finished, Sensei said with a smile, "How about another song?"
Takako Okayasu: There was one song in particular that we really wanted to sing—a song that the Night School Group members had written, "Song of My Youth." But high school division leaders had told us not to suggest it, because it wasn't very cheerful.

But Sensei asked us repeatedly what we wanted to sing. I can't help but think that he knew we wanted to sing the song that best expressed our feelings.
■  ■  ■
One of the Night School Hosu-kai members spoke up, "We will sing 'Song of My Youth.'"
Sensei looked up and asked, "What song is that?"
"It's the one that we composed ourselves."
"Great! Please sing it."
All the young men began singing powerfully, at a slow tempo. The first verse was about the hardships of youth, the second about the unity of mentor and disciple and the third expressed the Night School Group members' determination to take action on the stage of the world.
Masami Ushida: I'll never forget what Sensei said after we'd finished singing.

"What a great song!"

Tears of joy streamed down my face. Complete musical amateurs, we had composed the song one note at a time, picking out the melody on a white toy piano. High school division leaders had criticized our efforts as gloomy and called our song "a high school elegy."

But at that dinner, Sensei asked us to sing it again, saying he would arrange for us to sing it at the Headquarters leaders meeting that was scheduled to take place a week later, on November 25 (1968).
■  ■  ■
Sensei listened intently as the song was sung a second time. When the students finished, he said again: "It's a fine song. I'd like to have you sing it at the next Headquarters leaders meeting so that members from all across Japan can hear it."
The Night School Hosu-kai members looked at each other with expressions of combined joy and trepidation.
Next, the young women sang "Ode to Joy" from Beethoven's Ninth Symphony and another Hosu-kai song.
"You have lovely voices," Sensei said. "They are clear and vibrant. It must be because you've just eaten a delicious meal!" The girls laughed shyly and smiled.
"How about singing the same song the young men sang," he said, encouraging them to sing "Song of My Youth."
When they had finished, Sensei asked the young men and women to sing it together.
Afterward, a group photo was taken. Then, Sensei asked everyone to sing the song again, saying: "This time, the young men take the first verse, the young women the second and then sing the third together."
When they had finished, he requested that they sing it once more, together, adding, "I'd like you to record this for me so I can listen to it again later."
Takuro Suzuki: In September 1974, six years after the special dinner of the Night School Hosu-kai, Sensei visited the Soviet Union for the first time at the invitation of Moscow State University, and I accompanied him.

When I went to attend a briefing in the hotel room where he was staying, I was surprised to hear music playing—it was the Night School Group song, "Song of My Youth."
■  ■  ■
The Night School Hosu-kai members at the dinner with Sensei were deeply moved. Sensei stood up. The time for his next meeting had come.
"How about if I write a fourth verse for you?" he said to the young people.
Everyone cheered at this unexpected offer. They couldn't hide their surprise.
Looking at each of them, Sensei said, "With so many wonderful younger brothers and sisters, I am the most fortunate person in all Japan."
He then left the restaurant, having engraved an indelible memory into the heart of each and every student present.
Yukari Takei: As he was leaving, Sensei encouraged each of us individually. Many of us were so moved that we couldn't hold back our tears.

Sensei said: "Don't cry. You need to become strong. You can cry when you've achieved kosen-rufu. Not until then. Be strong!"

We were so overcome with emotion that we could barely express our agreement with Sensei's call.

Ei Miki: The high school division vice leader, who accompanied Sensei on the day of the special dinner, later told us with great feeling that Sensei had composed the fourth verse of the "Song of My Youth" in the car on his way to his next meeting after the dinner.

The leader had asked Sensei about the meaning of the new line: "Your profound mission transcends life and death."

Sensei had responded: "It means that we are together in life and death, sharing our lives together—striving together lifetime after lifetime to realize our great mission. I just jotted this down in a minute in the car, so perhaps it's not perfect, but that's the meaning." Then he added: "I know I can trust the night school students. I can see it. I can feel it. They have shining eyes and bright faces."
■  ■  ■
The fourth verse of "Song of My Youth" composed by Sensei was presented to the members the following day. The day after that, they all assembled again and practiced singing it.
November 25 arrived. It was the day that Sensei had proposed that the students perform the song for all the members. The Headquarters leaders meeting was held at the Nihon University Auditorium in Ryogoku, Tokyo.
Kaoru Shimada: We were invited to sing "Song of My Youth" at the Headquarters leaders meeting. We were supposed to sing at the foot of the stage, but when we took our places, Sensei said, "Let's have the young men come onto the stage and the young women stand more in the middle in front."

Jiro Sekiguchi: Sensei had invited our parents to attend the meeting as well. My parents were very proud to see me on stage singing. Sensei taught me the importance of being good to my parents.

Hinayo Yamamoto: Tears streamed down my face as I sang energetically. Wiping them away, I noticed flashes of white here and there throughout the auditorium. Many people in the audience had taken out their handkerchiefs to wipe their tears.

Sakuji Sugawara: I sang with all my heart. When we were finished, Sensei asked for an encore.

As we sang, I could sense the emotion of the members in the auditorium. Seeing everyone's tears, we night school students were deeply moved by Sensei's trust and expectations for us. We all made a profound determination to stand by him and dedicate ourselves to encouraging and giving hope to others who were struggling.
■  ■  ■
The Night School Hosu-kai members earnestly sang the fourth verse that Sensei had written, their singing imbued with their vow to reply to him. Their faces shone with pride as they sang it for the second time—pride in the eternal bond they would share with their mentor throughout their lives and into the future—and with their pledge to live out their lives united with him in their shared mission.
The fourth verse goes:
Gazing up at the towering peak of Mount Fuji,
Develop yourselves—
I will wait.
Your profound mission transcends life and death,
May you advance bathed in light,
The song of youth shines into the future.
Translated from the September 2011 issue of the Daibyakurenge, the Soka Gakkai's monthly study journal.
This installment concludes the "Young Phoenixes, Soar into the Future!" series.
You are reading {{ meterCount }} of {{ meterMax }} free premium articles
Subscribe for unlimited access