How do you share Buddhism with the least religious generation in modern history in a way that speaks to the unique challenges that have shaped them and their worldview?
The SGI-USA social media team partnered with a digital agency to contextualize Buddhism in a raw, authentic and empathetic way that's relatable to American youth.
On Oct. 2, their monthslong effort culminated with the launch of Buddhability, a digital ecosystem that introduces Buddhist principles to a new generation, with a website, podcast, newsletter, videos and more, spread across multiple social media channels.
So, what is Buddhability?
In short, it's defined as an ability we all have within ourselves to change our lives. As the site explains: "The reality is, we're already enlightened. It's only as we face obstacles, stress and our own messiness, that we start to forget it. This is a compassionate, real community where you are asked to believe in yourself again."
And now, the ecosystem.
Website
The website buddhability.org carries articles, podcasts and videos that share Buddhism in a relatable way to young people who are hearing about the practice and SGI community for the first time.
With five sections—Purpose, Practice, People, Principles and Podcast—articles are refreshed weekly with themes like "How to Reclaim 2020" and "Why Chanting is #NextLevel Mindfulness," as well as experiences such as "I Couldn't Get Out of Bed, Now I'm Undefeated."
Podcast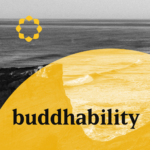 Buddhability's weekly podcast series invites SGI-USA members, from artists and climate scientists to therapists and doctors, to discuss ways that they apply Buddhism to contribute to a better world in a snackable 30-minute format.
Among the first guests was Angelica Ross, transgender rights activist and actress best known for her role in the TV series "Pose."
You can also listen to Buddhability on Apple, Spotify, or wherever you get podcasts.
Social Media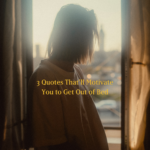 Find Buddhability on Instagram, YouTube, Facebook and Twitter, where you can take in humorous memes, inspiring quotes and videos on things like "Learn How to Chant." Social channels TikTok and Pinterest will be added in the spring.
Newsletter

Newsletter subscribers will receive a weekly email with the latest content from Buddhability.
Want to Learn More?
Visit buddhability.org to sign up for the newsletter. Follow us at on Instagram and Facebook, and subscribe to our Buddhability podcast on Apple, Spotify and other major podcast platforms so you never miss an episode.
As you become acclimated to the Buddhability universe, we leave you with this endnote from the site:
"[Buddhability is] a practice that lets you find your inner Buddha and see the potential in others. It's a place to not only be known, but be unconditionally accepted. It's a movement where you take action to grab hold of your own happiness, purpose, growth and healing, and extend these things to the world.
"It's not a question of if we have Buddhability, but when we choose to believe it."
—Prepared by the World Tribune staff
You are reading {{ meterCount }} of {{ meterMax }} free premium articles
Subscribe for unlimited access