SGI President Ikeda introduced two calligraphies at the start of the Year of Soka Victory: "Proof of the victory of Buddhism" and "Nothing surpasses the strategy of the Lotus Sutra" (see Feb. 1, 2019, World Tribune, pp. 2–3).
Engraving these words in our hearts, let's take a moment to think about the way we chant in front of the Gohonzon. What is your basic attitude, your posture, the tone and rhythm of your voice?
While taking into account each person's health and circumstances, in essence, it is important to chant to the Gohonzon as though greeting the Buddha. With the aim of developing an enjoyable and fulfilling daily practice of gongyo and chanting Nam-myoho-renge-kyo, let's keep in mind some practical points on how to conduct ourselves with utmost dignity and respect in front of the Gohonzon.
Posture
Shakyamuni said, "Sit upright and ponder the true aspect" (The Lotus Sutra and Its Opening and Closing Sutras, p. 390).
As singing coaches know, posture is key to the quality of the voice. Standing or sitting in a posture of confidence, even when we don't feel so confident, can positively affect the brain and have an impact on our chances for victory.
When talking with someone we respect, we are more likely to sit upright, attentively and with our eyes open. The same applies when we view chanting as having a conversation with the Buddha.
An episode in The Human Revolution describes President Ikeda meeting with a group of members. He begins by doing gongyo with them. The scene continues: "He faced the Gohonzon and chanted Nam-myoho-renge-kyo, his posture upright, his voice resounding, full of life and refreshing. … So this was the correct way to do gongyo, [the members] thought: palms joined neatly together, eyes fixed upon the Gohonzon, each word of the sutra clearly pronounced" (pp. 1513–14).
What Not to Do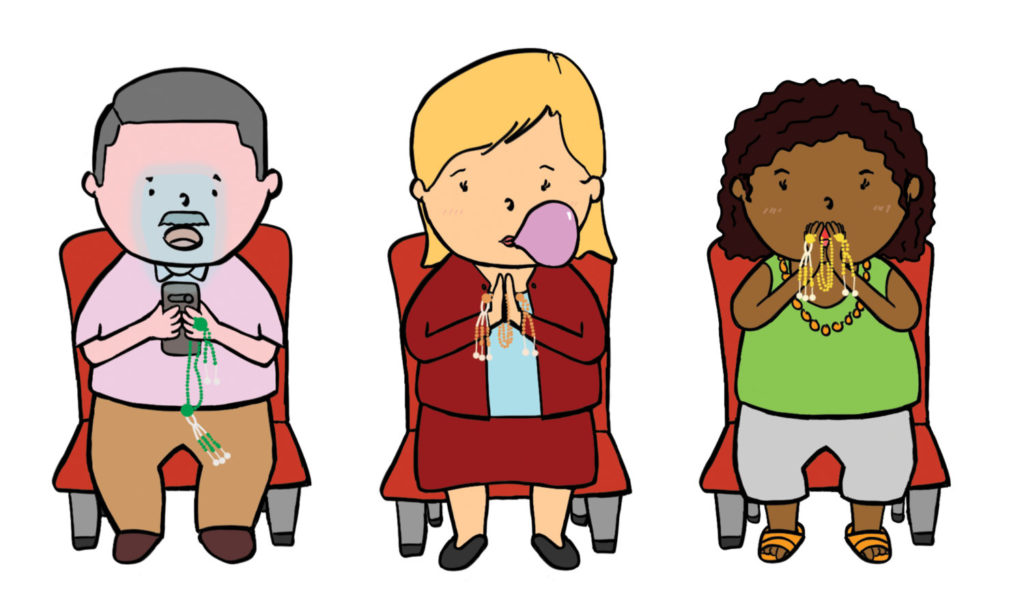 X

Getting distracted by your phone.
X

Chewing gum or eating.
X

Covering your mouth with your hands.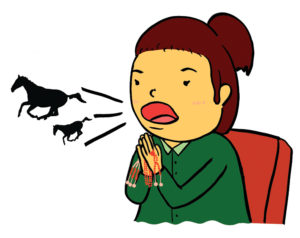 Voice & Rhythm
Whether speaking, singing or chanting, the voice, in essence, reflects the state of our bodies and minds, even the power of our lives.
President Ikeda explains this, stating: "The chanting of Nam-myoho-renge-kyo is not only the voice of faith of ordinary people; it is also the voice of Buddhahood. For that reason, we should always try to chant resoundingly, with a vibrant and vigorous rhythm like that of a galloping horse. It can also be said that the chanting of Nam-myoho-renge-kyo is an action by which we affirm that we ourselves are inherently entities of Myoho-renge-kyo. It represents a struggle to return to our true, original selves and tap the innate life force that we have possessed from time without beginning" (On Attaining Buddhahood in This Lifetime: SGI President Ikeda's Lecture Series, p. 21).
In addition to a powerful, resounding voice, it's important to chant with a consistent tone so that people can pray harmoniously.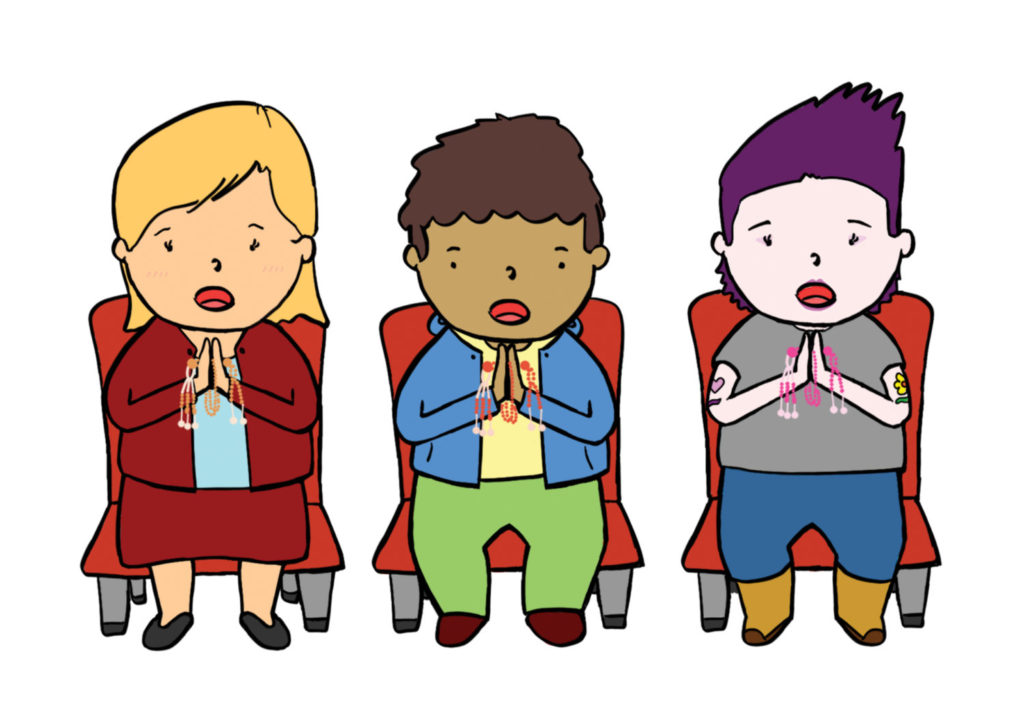 Unity
When chanting with others, how we feel or even act can be enhanced by harmoniously chanting with others. Regarding this, President Ikeda recounts the following: "Once, when I led a group of members in chanting three times, their voices weren't in unison. It also meant that they weren't united in spirit as they prepared to undertake a new challenge. If they lacked unity, they wouldn't be able to display their full potential nor achieve real results … Our resolve is reflected in our voices. Our voice can sweep away obstacles and limitations" (March 9, 2012, World Tribune, p. 3).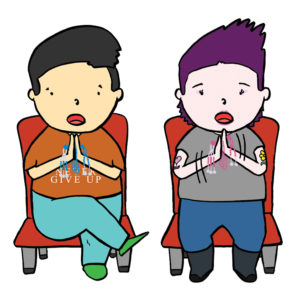 X

When sitting in a chair, don't cross your legs. Both feet should be slightly apart on the floor.
X

Rubbing your beads too much.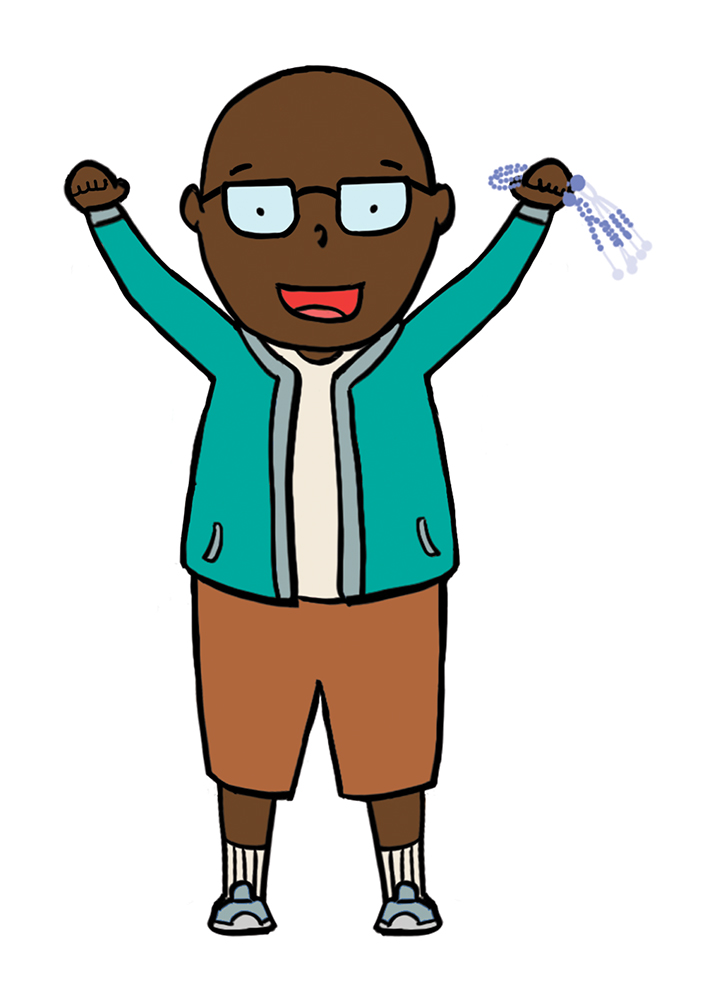 With these points in mind, let's chant to our heart's content, remembering Nichiren Daishonin's declaration that "Nam-myoho-renge-kyo is the greatest of all joys."
You are reading {{ meterCount }} of {{ meterMax }} free premium articles
Subscribe for unlimited access