The Ikeda Wisdom Academy, a study program for SGI-USA youth leaders, successfully concluded its fifth class in February 2023 with a study exam. For the past two years, the academy studied Ikeda Sensei's lectures on some of Nichiren Daishonin's essential writings in the first two volumes of The Teachings for Victory, including "Letter from Sado," "The Supremacy of the Law" and "On Practicing the Buddha's Teachings."
On Feb. 4, 2023, to deepen their understanding of Buddhism, 897 academy members across the country took the exam. 
Sensei sent a message recognizing the efforts of the examinees, saying: "Striving at a young age to understand this supreme and unparalleled philosophy of life is an honorable and significant achievement in faith. There is no doubt that Nichiren Daishonin would praise your noble efforts."
Speaking about the academy, SGI-USA Young Men's Leader Shota Okajima said: "The Ikeda Wisdom Academy is such an invaluable youth study group that gives us the opportunity to strengthen our commitment to upholding the dignity of life through propagation and to not be swayed by our challenges. I was personally able to engrave key guidance from Nichiren Daishonin and Ikeda Sensei through the academy, which I recall at crucial moments and which help me break through. I am excited to further strengthen my foundation together with members of the academy's sixth class and respond to Sensei with great propagation momentum in this Year of Youth and Triumph!"
Starting this month, the sixth class will dive into The Wisdom of the Lotus Sutra series, reconfirming its mission to cultivate youth who, as Sensei's disciples, use Buddhist practice and study to lead lives of unparalleled victory by protecting the mentor and the teachings. 
—Prepared by the World Tribune staff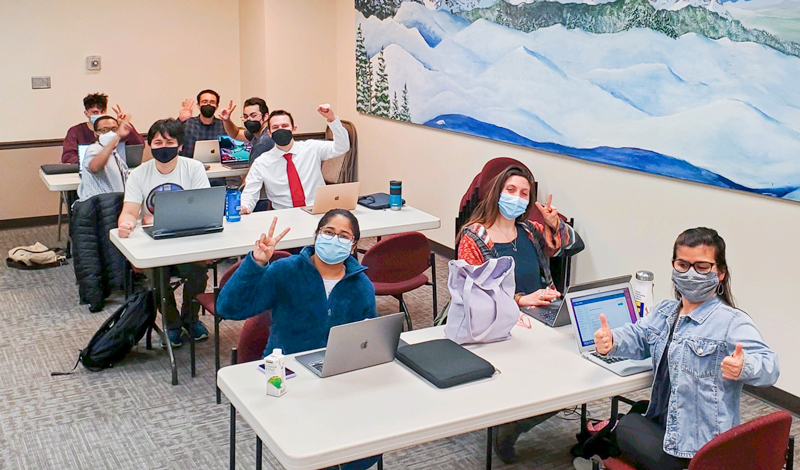 Sixth Class Launching This Month
The sixth class of the Ikeda Wisdom Academy will study The Wisdom of the Lotus Sutra, volumes 1–3, which cover the first 15 chapters of the Lotus Sutra. In this class, academy members will learn the fundamental teachings of Nichiren Buddhism by diving into the Lotus Sutra, guided by Ikeda Sensei. Lectures on the material will be held monthly. Ask your local youth leaders for more information on how to participate in the study program. The Wisdom of the Lotus Sutra books are available at your local SGI-USA bookstores and on bookstore.sgi-usa.org.
You are reading {{ meterCount }} of {{ meterMax }} free premium articles
Subscribe for unlimited access