ALISO VIEJO, Calif.—In his August 2019 welcome message to the undergraduate Class of 2023, Soka University of America Founder Daisaku Ikeda shared words that would take on deeper meaning months later when the campus closed in response to the COVID-19 pandemic. "On this day that you take on new challenges, I would like to start by offering you these words of encouragement," he wrote. "May you light the inner flames of fortitude to never succumb to defeat while spending your youth in pursuit of your passion for learning."[1]
Soka University of America (SUA) held its first full-capacity commencement ceremony in four years, on May 26, 2023, for the Class of 2023 undergraduate students of Daisaku Ikeda College and graduate students in Educational Leadership and Societal Change.
The undergraduates were in the middle of their first year when the campus closed in March 2020, and they attended classes remotely until their third year. To the Soka community, these students represent a "passion for learning" in the face of myriad obstacles, including the isolation and uncertainty of the pandemic and the subsequent challenges readjusting to post-quarantine student life.
The ceremony, held at the university's state-of-the-art Soka Performing Arts Center, opened with words from Edward Feasel, Soka University of America president, who encouraged the graduates as they embark on their next journey in life.
"One thing is certain," he said, "there will be challenges that lie ahead. Please be confident that what you have learned and experienced here at SUA has prepared you to face those challenges head-on and will enable you to transcend them."
'With remarkable persistence to the very end.'
In a poignant message, University Founder Daisaku Ikeda praised the graduates for their resilience, sharing words from Norman Cousins, known as "the conscience of America," who held SUA in high esteem: "I believe that human capacity is infinite, and that no challenge is beyond human comprehension and reach."[2]
"You have tackled headlong the onerous difficulties imposed by this age and pursued your studies with remarkable persistence to the very end," Mr. Ikeda continued. "Who can fathom just how many seeds, each ripe with hope, you have sown in your own lives, for the sake of society and for the future, during these glorious years of youth spent here as global citizens? Your graduation is truly a song of epic triumph to which I would like to add my heartfelt felicitations!" (see full message on p. 8).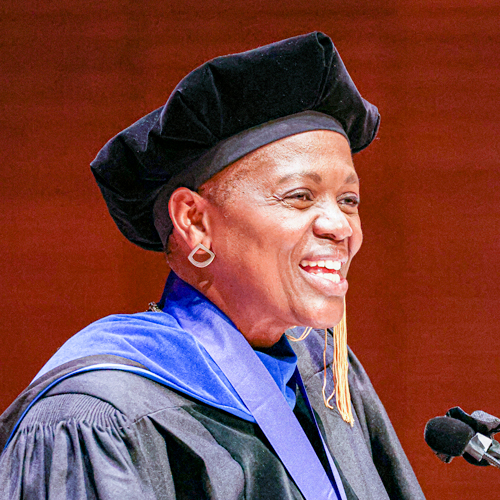 At the ceremony, keynote speaker Wanjira Mathai was awarded the Soka Global Citizen Award for her contributions to humanity. Since 2020, SUA has presented annually the Soka Global Citizen Award to an individual in recognition of efforts that embody the essential elements of global citizenship as articulated by Mr. Ikeda. 
For more than 20 years, Wanjira Mathai has advocated for social and environmental change on both local and international platforms, including as the managing director for Africa and Global Partnerships at the World Resources Institute and as the chairperson of the Wangari Maathai Foundation, the organization her mother, Nobel Peace Laureate Wangari Maathai, founded in 1977.
In her keynote address, Ms. Mathai called SUA a special place where students learn that peace and the environment are inextricably linked.
"It is the foresight of a founder (Daisaku Ikeda) who understood the transformative power of education, and that it is exactly what is needed today," she said. "When we bring about the sort of global understanding, and create a cohort of leaders who engage with people actively, confidently, passionately. This is exactly what the world needs now" (see p. 9).
The Light of Hope
Shouldering the expectations of Ms. Mathai and Daisaku Ikeda, Kentaro Shintaku was named the recipient of the 2023 Founder's Award.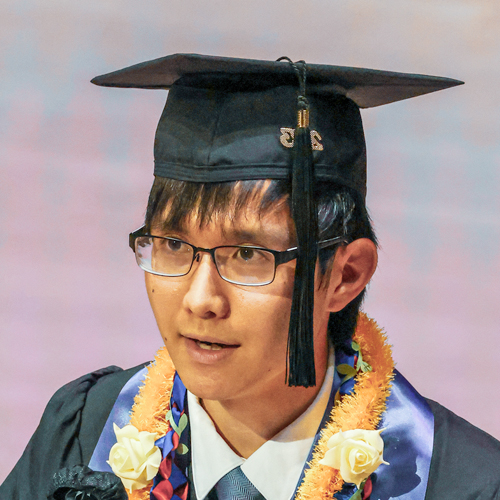 Mr. Shintaku dreamed of studying at SUA after meeting an alumnus who inspired him to work toward this goal. While he studied English in earnest, his family faced harsh financial difficulties that made his dream of studying abroad seem impossible. In recognition of his efforts, Mr. Shintaku received a full scholarship from the Japanese government that covered all four years of his undergraduate schooling at SUA. 
When he returned home his first year for remote learning during the pandemic, Mr. Shintaku faced more challenges still, including the illness of his sister. He sent a message to Mr. Ikeda, who responded with a letter of encouragement to him and his family. This inspired them to unite in the face of adversity. The entire family attended the ceremony, including his sister.
Mr. Shintaku plans to continue his studies at Harvard University's Graduate School of Education. 
In accepting the award, he sincerely thanked his classmates and the school's founder. "Without all of you," he said, "I wouldn't be here. … Thank you, everyone, for encouraging me in the most difficult times." 
Voices raised in song and cheer, the Soka community dispatched a fresh cohort of global citizens to their respective missions, ready to engage the world actively, confidently, passionately. 
—Prepared by World Tribune staff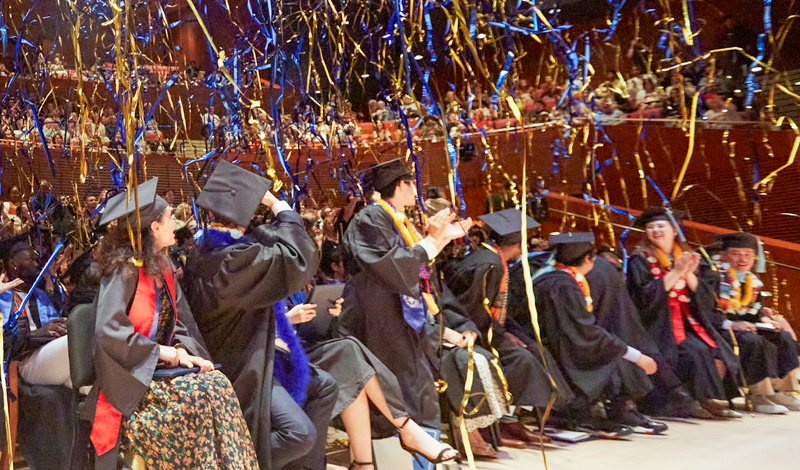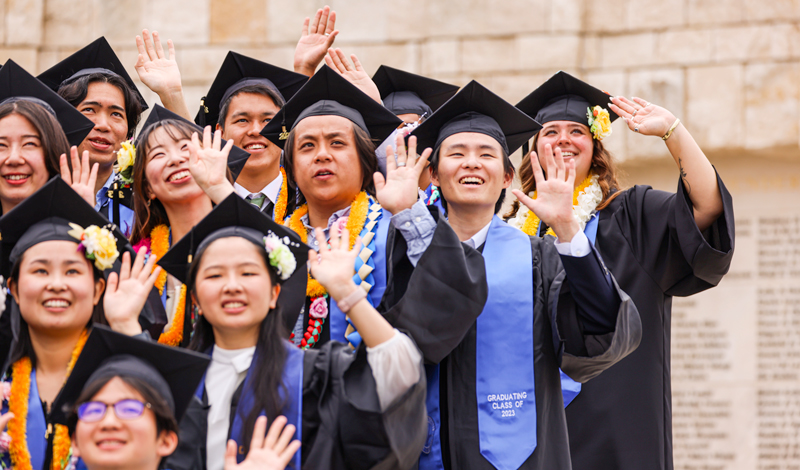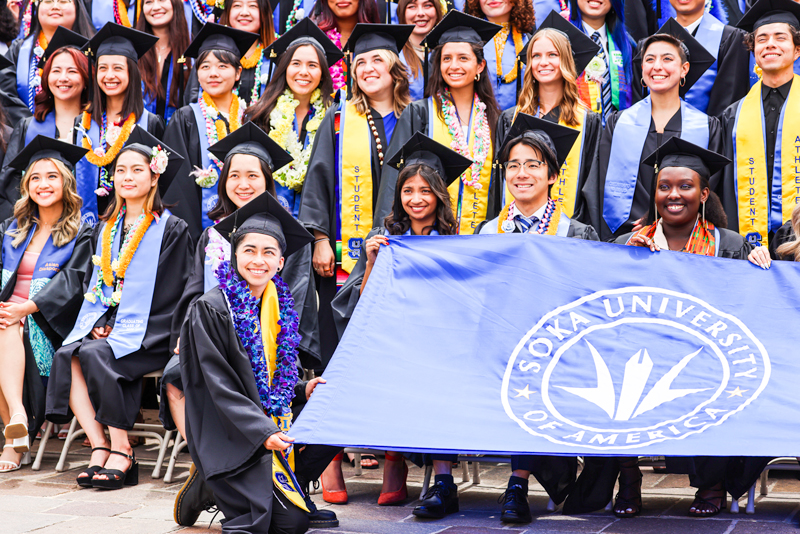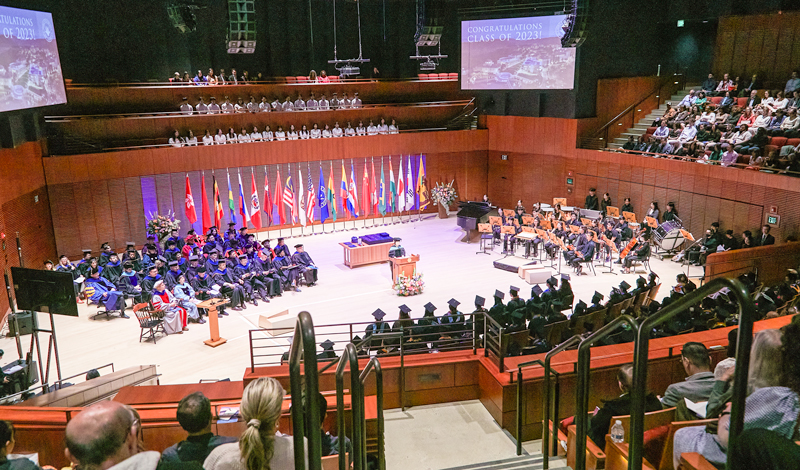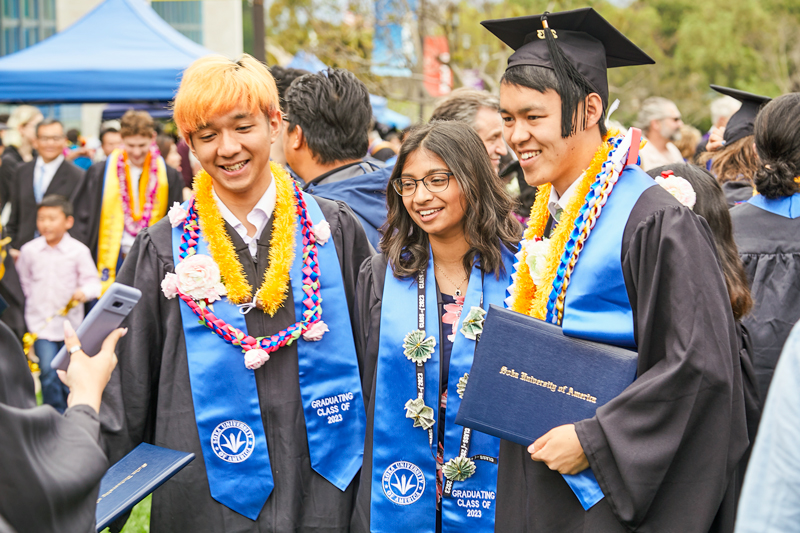 ---
Voices from the Class of 2023
It Starts With Determination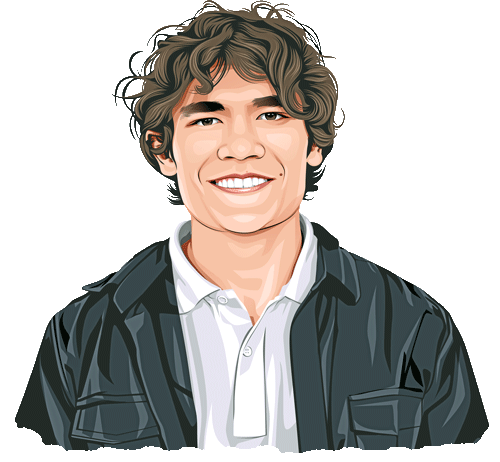 Randy Lindenmayer
Concentration: Environmental Studies and Humanities
SUA is the greatest undergraduate college in the world. I can't experience every school, but my experience at SUA has been No. 1. Soka is all about the relationships students build with their education, with others in the community.
While in Japan for study abroad, I met SUA's former president, who held a tradition of meeting first-year students to learn about their lives. As a freshman, I had overslept during our meeting, though, missing it completely. Then years later in Japan, he pulled out a blank notecard with my name and a color photo of me taken at my entrance ceremony. He saved it to write down my goals and dreams. He showed me then that Soka education is not just for a degree, it's for how we live as human beings.
He, my roommate and other Soka friends showed me limitless care to an extent I didn't know was possible. I realized that if they can be this kind, so can I. 
Now graduating, many friends are pursuing their career paths and passions. I haven't found mine yet. Rather than fear the unknown and strategize based on expectations, I want to try something new and see for myself what my passion might be.
Integrating Global Citizenship and Science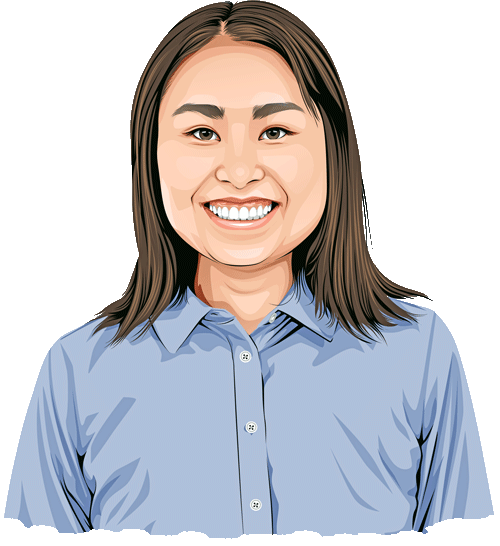 Erica Koyama
Concentration: Life Sciences
Life sciences is what brought me to Soka. I always loved science and math growing up, so pursuing an undergrad at a more specialized program may have seemed ideal, but in retrospect, attending Soka was the best decision for me to realize my dreams. 
Here I learned how to unite with others toward a common goal. Soka fosters cooperation and compassion that is so necessary to cultivate in scientists, engineers and other professionals in STEM fields. Classmates often studied together late into the night, making sure everyone understood the material before a big exam. Some professors made time outside of office hours to answer questions and study with us. Through struggling together, I learned that Soka education creates scientists of cooperation, not competition, a drastic difference from other institutions and a core component of global citizenship. 
At Soka, I studied many fields of science, including one course that reignited my passion for computer science. This fall, I'll pursue a master's in computer science at Columbia University. I want to integrate what I learned at SUA into computational chemistry. 
Soka was a shortcut to both open up my future and build myself up as a global citizen who can care for and overcome struggles together with others in my daily life.
---
SUA Broadens Financial Access to Students
ALISO VIEJO, California—Reaffirming its mission to educate global citizens, Soka University of America announced a significant expansion of its need- and merit-based financial aid program to increase access to the university's nationally ranked liberal arts education.
Beginning fall 2023, the Soka Opportunity Plan will ensure tuition is covered by grants and scholarships for students whose families have annual incomes below $90,000 and demonstrated financial need. Those students may also qualify for additional gift aid to reduce or eliminate education-related costs, such as living expenses, books and transportation. Previously, the university covered full tuition for students with family incomes below $60,000.
SUA will also provide generous need-based aid packages to students whose household income is greater than $90,000. In addition, every admitted student will receive a merit scholarship. Students who have demonstrated exceptional academic achievements may receive additional merit-based scholarships.
"The Soka Opportunity Plan demonstrates our dedication to educating global citizens regardless of a family's financial circumstances," said SUA President Edward Feasel. "We understand the barriers many students face in the pursuit of higher education, and are committed to partnering with families to help ensure our nationally ranked liberal arts education is affordable for all students attending SUA."
SUA's tuition for the 2023–24 academic year will be $34,382, with total direct expenses—including living on campus and a semester of Study Abroad—of $48,274.
For more information, visit the Office of Financial Aid and Tuition web page at soka.edu under "Menu."
—Adapted from an SUA press release
June 9, 2023, World Tribune, pp. 6–7
You are reading {{ meterCount }} of {{ meterMax }} free premium articles
Subscribe for unlimited access