by Christina Moran
El Paso, Texas
From the start, my older sister, Maria, was different. Fiercely independent, allergic to authority, she exasperated peers and teachers alike, unable and unwilling to "fit in," like a puzzle piece that's found its way into the wrong box. 
"Look out for Maria, OK?" my mother asked me the first day of elementary school, though Maria was two years my senior and two grades ahead. I nodded. I was Maria's matching piece, her best friend and confidant. While she wrestled with the wrong shape of the world around her, my own world took shape around Maria. Privately, I referred to myself as "the little-big sister," the one who looked out for Maria, shared her hopes, dreams, worries, fears and, as we grew older, her secrets. 
In 2008, I walked Maria to another bus, just us two this time, ages 15 and 17. Our parents had just divorced, and our family was falling to pieces. She was getting out of El Paso, her and her guitar, in search of whatever gentle, brave, ragtag brigade of poets and musicians still scoured the earth for the lost soul of the '60s. She'd been born into the wrong era, she had decided. When she found that era she missed, she would belong, she would fit, and it would be beautiful.
"Don't tell mom, OK?" 
Slowly, the bus pulled out of the station, leaving a Maria-shaped hole in my world.  
The Maria that left that day—pure, bright, innocent—would never be seen again. In her years of wandering, she did, indeed, find friends and beauty, but terrors, too, that battered her body and spirit. I fell into that hole she left behind and, separately, we fell prey to the same afflictions: drug addiction and abusive relationships. Eventually, I'd get clean and both of us would find healthier relationships, but Maria would struggle for the rest of her life with addiction.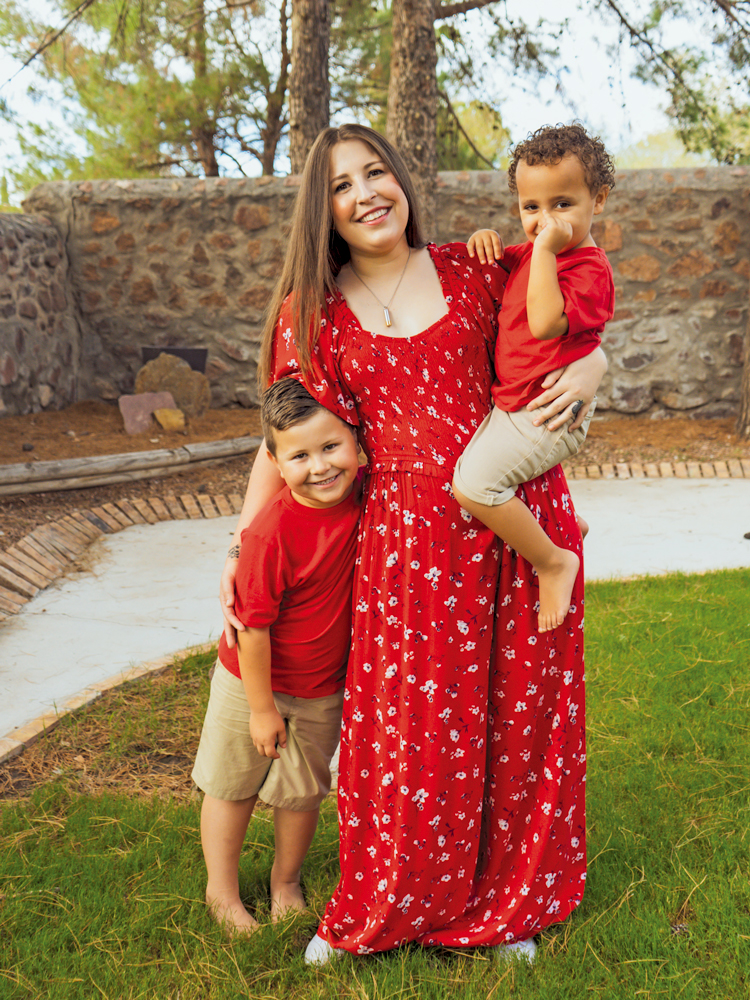 Fast forward 10 years, to the winter of 2018. Maria has moved back to El Paso and has, with help, cut her drinking considerably. I've been practicing SGI Nichiren Buddhism, rather casually, for six years, having been introduced to the practice through the mother and grandmother of my ex-husband. My life is stable—my world "fits." I've cobbled together the markers of a happy life. I'm a mother, a wife, a college graduate and a pediatric home health nurse. I'm expecting my second son, Leo. 
I worry a lot about Maria at this time. Though she's gotten sober, it's in sobriety that she struggles most against her inner demons. 
But I'm not worried about her the night that she takes her life, on Jan. 12, 2019. We had met up and spoken late into the night, about what possibilities the future held. Then we said goodnight. 
When I heard the news, the following morning, I screamed, kicked, sobbed and then the fight went out of me, and I went absolutely numb. I go into work the next day, and it's as though nothing has changed. But it occurs to me, driving the long distances between my patients' homes, that I usually listen to music. Now I drive for hours, day after day, in silence.  
I'm not feeling anything, I realized. Five months later, on June 12, I gave birth to Leo and plunged into severe post-partum depression. For months, whole days and weeks were spent crying, consumed by the unprocessed grief of Maria's suicide. In November, in the depths of misery, I thought, No person, god or deity can save me from this. And then, I had another thought: Never seek this Gohonzon outside yourself ("The Real Aspect of the Gohonzon," The Writings of Nichiren Daishonin, vol. 1, p. 834). I'd read this years ago in one of Nichiren's letters. The answers to life's suffering, he says, lie within our own lives. I searched my shelf for books on Buddhism and picked up one whose title, Unlocking the Mysteries of Birth and Death, addressed my immediate concern. That book, by Daisaku Ikeda, upended my view of life and death. Previously, Maria, having died, was gone forever. But I felt hope for the first time since her death when I read Ikeda Sensei's assurance that, though we may lose a loved one who has not practiced Nichiren Buddhism themselves, there is nothing to worry about. We pass on to them the benefits we have accumulated through our Buddhist practice (see pp. 89–90, 160–61). 
Because I was alive, I could chant Nam-myoho-renge-kyo for Maria's happiness. Living and practicing Buddhism in honor of Maria's life became the purpose of mine. 
Soon after I'd begun practicing this way, I dreamed of her. 
In the dream, I sat facing the Gohonzon, chanting. I felt something brush my knees and looked down to see another pair of knees pressed against my own. When I looked up again, I was facing Maria. 
She didn't speak in the dream, but she had communicated all the same: This is where you need to be. This is where you'll find me.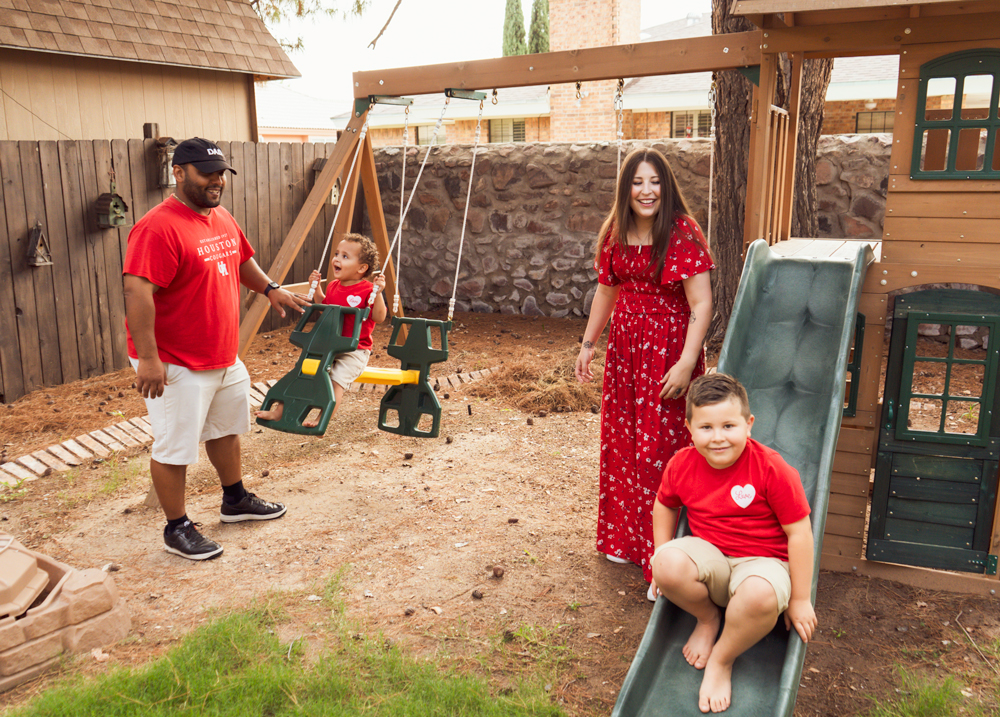 I began to realize that I did not need to look outside my own life for some missing piece of self; I had the power to make myself whole.
A strange and remarkable thing happened as I chanted in honor of Maria's life: I began honoring my own. I began to engage with my environment differently, not deriving so much of my sense of value from my relationships with others, be they my children, husband or family, but rather, bringing my own sense of value to the relationships around me. I began to realize that I did not need to look outside my own life for some missing piece of self; I had the power to make myself whole. The discovery of this truth was the source of deep joy. And the experience of fulfillment after such profound suffering and loss proved a gift from my Buddhist practice and from Maria.
In March of 2020, I took on vice leadership for El Paso Chapter and made it my mission to meet with every young woman in it. Because I am open about my struggles as well as my victories, they believe me when I say that both of us are exactly where we need to be. In one's own heart is where one finds belonging.
Never seek this Gohonzon outside yourself. The Gohonzon exists only within the mortal flesh of us ordinary people who embrace the Lotus Sutra and chant Nam-myoho-renge-kyo.

–Nichiren Daishonin  ("The Real Aspect of the Gohonzon," The Writings of Nichiren Daishonin, vol. 1, p. 834)
You are reading {{ meterCount }} of {{ meterMax }} free premium articles
Subscribe for unlimited access