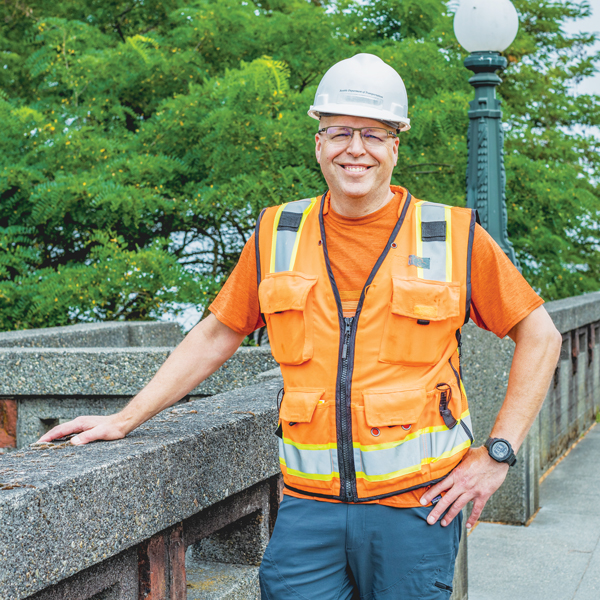 Greg Funk
Seattle
City Project Manager
I wear many hats at work. I go out to construction sites to inspect stairways, retaining walls and bridges. My favorite part of being a public servant is meeting with citizens to help solve their problems and educate them on how city government can serve them. I work with community groups on projects to build connections in their neighborhoods with the City of Seattle. An example of this includes incorporating community art into structural and landscape design. On these types of projects, the local community takes pride and ownership to make their surrounding area a better place to live.
I often meet citizens who are upset and need help finding the right department or person who can help them solve their problem. I enjoy and take pride in giving my time, knowledge and experience to empower and educate people.
---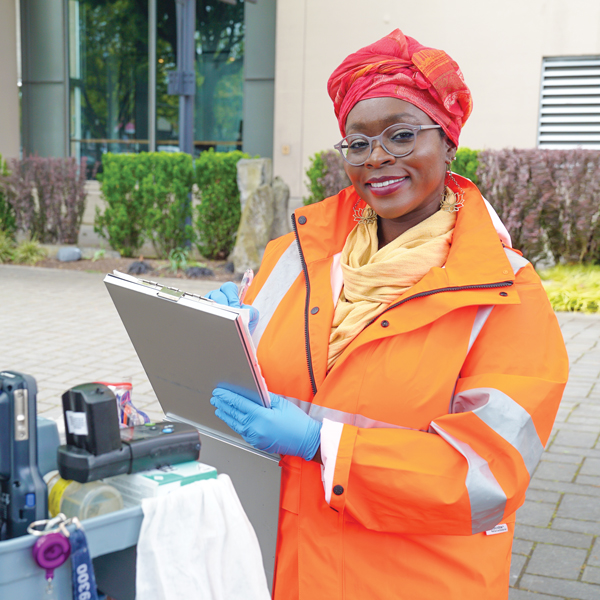 Ajua Ampadu
Burien, Washington
Water Quality Analyst
My team operates as "many in body, one in mind" in ensuring that drinking water quality is maintained for public health. My laboratory collects potable water samples from water tanks, reservoirs, dams and other sources throughout King County; and preserves it's integrity for laboratory analyses which ensures that standards of regulatory compliance, treatment and monitoring are met. We then introduce these samples to the appropriate reagents and the optimal environment for bacteria to be revealed. This process lets us know if a water source is satisfactory or is deteriorating. 
In order to protect water sources, we must address how humans share natural resources with other life forms and dispose of waste. Clean water will continue to be needed even more by nature and humanity, and I'm determined to play a leading role in this effort.
---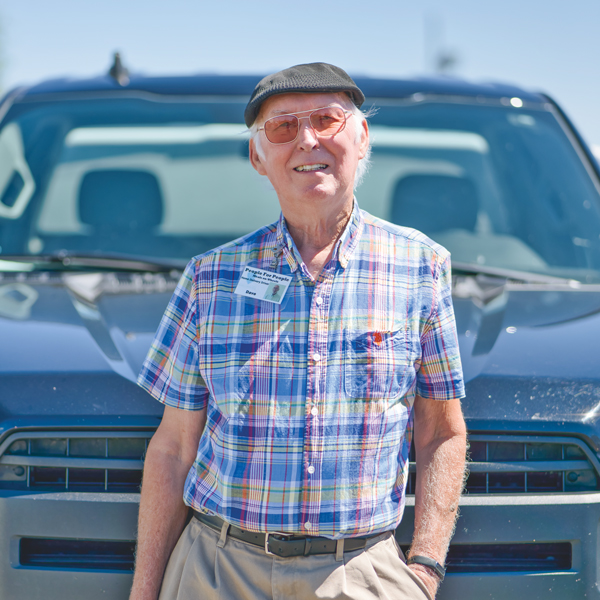 David Burke
Yakima, Washington
Meal Delivery
My work takes me to places I never knew existed. On Tuesdays, I deliver meals to small rural communities, routes that wind through apple orchards, vineyards and hops fields. Other days, I deliver to trailer parks or to upscale apartments. Wherever I go, I check in with the people and ask how they are doing and what they need.
My organization also provides fans and microwaves, transportation to doctors and other services. And since the COVID-19 pandemic, we have expanded as many have been isolated. I make sure to come to work in a high life condition, greeting those I deliver to with a hearty "Hello! How are you?" Surprisingly, just asking this question will startle a person who hasn't been asked in a long time. I have a passion for engaging with people, and chant to impart vitality to each person I meet.
You are reading {{ meterCount }} of {{ meterMax }} free premium articles
Subscribe for unlimited access