The World Tribune spoke with Washington D.C. Region Many Treasures Group leaders Pat Henry, Blake Lange and Troy Roots about their ongoing efforts to hold Many Treasures Group Zoom meetings during the pandemic and care for their members.
World Tribune: It is a pleasure to speak to you today about the Many Treasures Group activities in your region.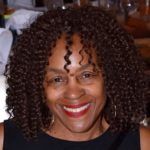 Pat Henry: Thank you so much! It is so exciting to share about our activities. We love them! For us, it is a labor of love, and I think the Many Treasures Group members can feel that.
WT: Can you tell us what your activities looked like pre-COVID and what you are doing now?
Henry: I was appointed the Washington D.C. Region Many Treasures Group leader in 2016. Before the pandemic, we were holding weekly chanting sessions at the SGI-USA Washington D.C. Culture Center. We chanted Nam-myoho-renge-kyo for two hours, then studied The New Human Revolution together.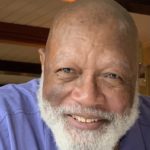 Troy Roots: Blake and I were appointed in February 2020, right before our centers closed due to COVID-19.
Henry: That's when we became the "Dream Team"! When we heard that we could no longer hold our weekly meetings at the center, we knew we had to find other ways to connect the Many Treasures Group members. So we met and decided that we would start weekly Zoom calls. They have grown beyond our wildest imagination.
Roots: Our first Zoom meeting was held on March 18, 2020, the week after our in-person activities stopped. We wasted no time in getting them started. Since then, we have held over 70 Zoom meetings.
In 2020, they were happening weekly. Then last year, we decided to do them twice a month. When we first switched, the members were disappointed, but the attendance did not drop. Before the pandemic, there were maybe 10 people joining the chanting sessions at the center on a weekly basis. Now, our virtual attendance has grown to 50 or sometimes over 60 participants!
WT: What makes your meetings exciting?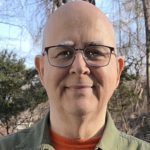 Blake Lange: We keep our meetings to a powerful 30 minutes because we know the members are busy. We usually have an experience and then encouragement from a central figure. The member's experiences have been mind blowing!
They call us Many Treasures for a reason. In the Lotus Sutra, it is the role of Many Treasures Buddha to validate Shakyamuni Buddha's words. The Many Treasures Group members have many experiences of verifying the truth of this Buddhism. I believe that our experiences are very important, not just for our Many Treasures Group meetings but also to share at our discussion meetings. We encourage all the members who join our call to attend their discussion meetings, too.
Henry: Another thing we do is include the youth and future division members. In one of our last meetings, a future division member shared their experience together with their grandmother. The members were so encouraged and appreciative to hear their experience.
I think that this Zoom environment has made our meetings more accessible to those who can't drive or are challenging an illness and are unable to leave their house. We call it Bodhisattva Zoom, because we have used it as an opportunity to engage with and encourage more of the members.
Roots: At the end of each meeting, everyone unmutes themselves and are so excited to speak to one another and say hello. It's very exciting!
Lange: We have more than 100 Many Treasures Group members in the Washington, D.C. area. So, I would say that we have over 50% participation of our members. Some people who are not yet Many Treasures Group members try to get on our call. Many Treasures is becoming an exciting concept for people. The other day, a gentleman told me he is turning 65 in a week, so I shouldn't forget to consider him for the meetings!
Henry: That is one of our goals: to make Many Treasures Group exciting! Another goal is to make sure every member feels important. If we notice that someone isn't on, we call or text them to make sure they are OK.
Lange: I practiced with one pioneer member who I learned a great deal from. She was in touch with so many people who could no longer come to meetings because of personal circumstances. I think that is the importance of the Many Treasures Group—to reach out to all of those who have fought so hard previously and remind them of their mission! This relates to our theme this year, which is "Leave no person behind."
WT: That is very encouraging! What is the key to staying youthful?
Henry: Ikeda Sensei always encourages us to win in the morning. I'm a morning person! Every morning I wake up, and I have a purpose. To keep moving, I would advise: Stay connected to the SGI organization, stay connected to the members and do the best you can!
Roots: The key for me is that I continue to be engaged and participate in activities. I don't just attend SGI activities, I'm an active participant.
Lange: I would add that I have weekly daimoku goals that I am very strict with myself about. I'm also very active in my district and try to have lightning-fast communication. I maintain all of my responsibilities and have many goals. There are 10 areas of my life that I'm trying to make progress in. Through our own example, we make sure that the Many Treasures Group members are striving and winning!
You are reading {{ meterCount }} of {{ meterMax }} free premium articles
Subscribe for unlimited access