by Malia Perry
Special to the Tribune
ALISO VIEJO, California—Under the banner "Undefeatable Heart—Dynamically Progressing Toward 2030," 138 successors gathered for the first Junior High and High School Conference in three years, held June 24–27 on Soka University of America's sprawling, scenic campus overlooking the Pacific Ocean.
While many of us expressed being anxious about meeting new people, the conference was structured to facilitate friendships and connection. We were placed into one of 19 groups by age range and division, with a youth division chaperone there to support our conference experience.
The conference started with a scavenger hunt, where our teams worked together to find monuments on campus, such as the lily ponds, Gandhi statue and observatory, and then take selfies with them. Some groups even cemented their group pride by naming themselves—from Team Certified to the Deep-Fried Brownies.
Having a set group gave a lot of us the assurance to put ourselves out there and meet new people. We got to build fast friendships. The people in our groups knew other people in other groups, and that too became an opening for us to make new connections.
The sessions we had were informative and inspired us to take the negativity that we get from other people and society and use that to become better friends, better people and fully evolved Buddhas who inspire others with our own happiness.
Many of the participants liked the lecture by Ryo Kuroki, SGI-USA young men's leader, on "On Establishing the Correct Teaching for the Peace of the Land," which was about changing the world by helping people establish peace in their hearts through our Buddhist practice.
One of the highlights for many was the talent show, where the participants did everything from play their instruments (my roommate brought her father's electric guitar and played a lovely rendition of "Little Wing" by Jimi Hendrix) to deliver spoken word poems and perform dance routines.
The thing that stood out most to the participants was the people who put the conference together and just how amazing and supportive they were. Even though we came to the conference with anxious hearts, we fought through it and made the best of the weekend. We learned how to have undefeatable hearts.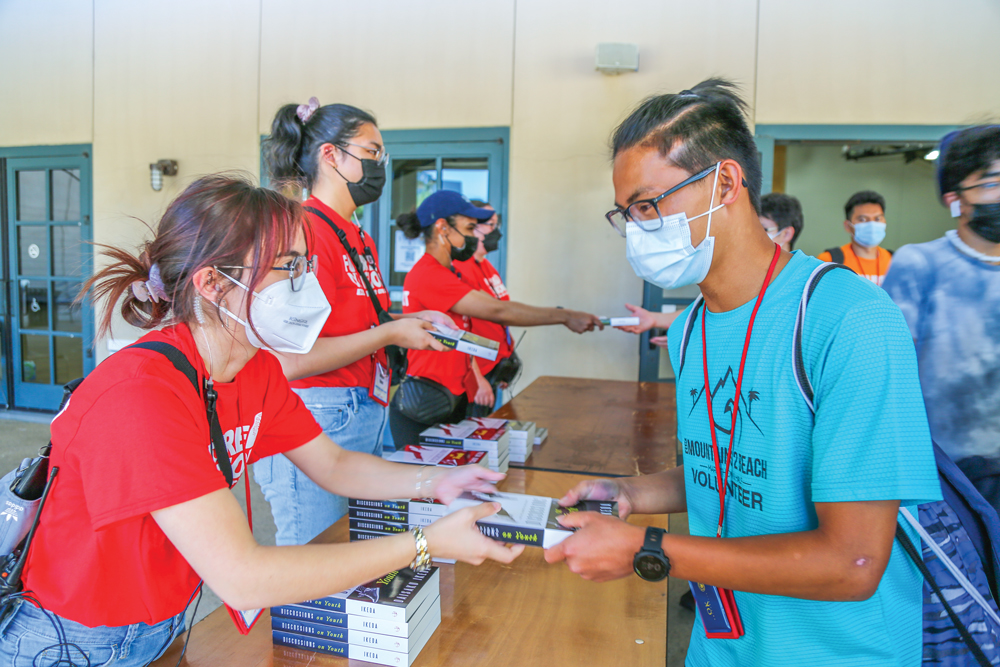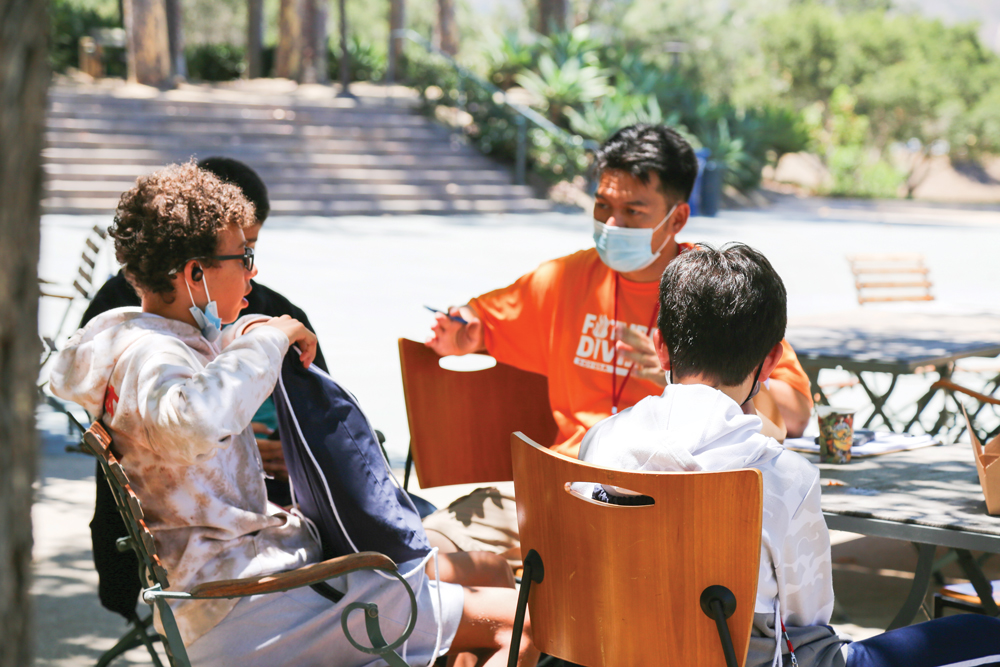 ---
To the Future Leaders of SGI-USA
by Maya Gunaseharan, Ryo Kuroki and Olivia Saito
SGI-USA Young Women's Leader, Young Men's Leader and Youth Advisor
To the dearest future division members of the SGI-USA, thank you very much for the opportunity to join you all during this year's Junior High and High School Division Conference at Soka University of America!
It was truly an honor, privilege and our fortune to learn from you all as we vowed together to strive and move forward as disciples of Ikeda Sensei to bring about an era in our country that respects the dignity of life.
We would also like to express our sincere gratitude and appreciation to all of the future division leaders and parents and guardians who have striven behind the scenes to support our future division members. This past weekend's conference must have been the culminating result of your tireless efforts; and, after spending time with our future division members, we are confident that each of your efforts has had tremendous meaning and effect. From the bottom of our hearts, thank you.
We spent four beautiful days in Sensei's garden, Soka University of America, attending sessions on friendship, overcoming stress and how to navigate the currents of our society. We also spent time on a scavenger hunt, played sports and even put on an outdoor Olympics tournament. All of these were organized by the future division national and territory youth leaders. We also studied Sensei's lecture on "On Establishing the Correct Teaching for the Peace of the Land" and visited the newly created Soka Heritage Hall exhibition at SUA.
Yet, for us, what was most profound and significant were your reflections at the conclusion of the conference. As each of you shared your impressions, you conveyed two common themes: 1) appreciation for all the Byakuren, Soka Group, chaperones and leaders striving behind the scenes; and 2) the joy of being together with your comrades in faith and creating new bonds of friendship. Rather than focusing just on your own struggles, which are much more difficult than we can imagine, you took the time to share words of appreciation for others and the joy of being with your comrades. Several of your peers came to campus experiencing tremendous hardship, yet, they overcame internal strife and, with new confidence and pride, expressed a desire to return next year. This was due to your compassionate support. Your selflessness is something we will never forget.
It was also our fortune to be with you all as you viewed the new Soka Heritage Hall. Your seeking spirit toward Sensei is as natural as breathing. When one of us asked whether you enjoyed the exhibit, one of you rolled your eyes as though it was the most obvious question in the world! 
Sensei has said that you are all his essential disciples and dearest of friends from the remote past. After this conference, we cannot help but conclude that this statement is indeed true. As the national youth team, we are determined to join you as disciples of Sensei to advance kosen-rufu in America even more passionately toward 2030! Thank you!
---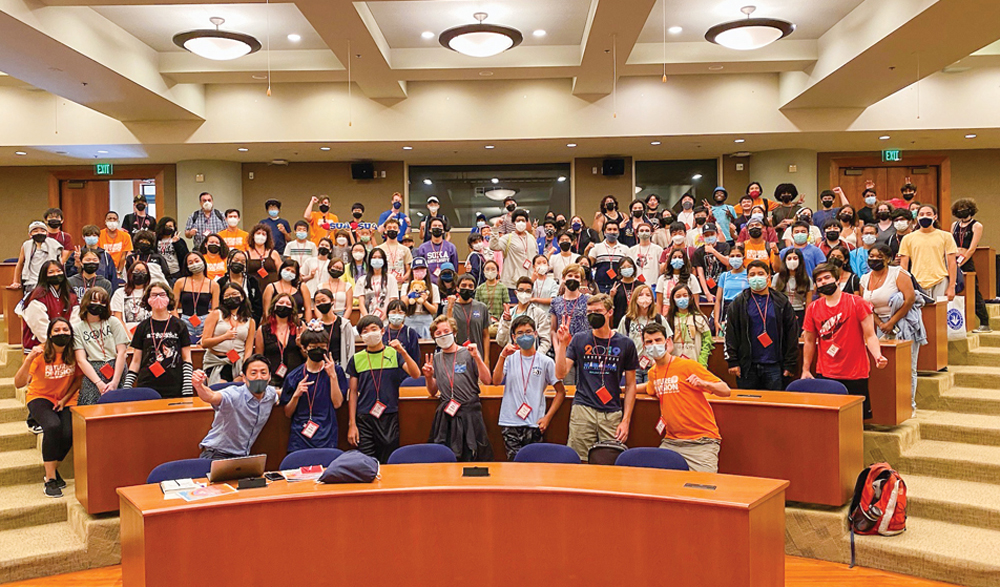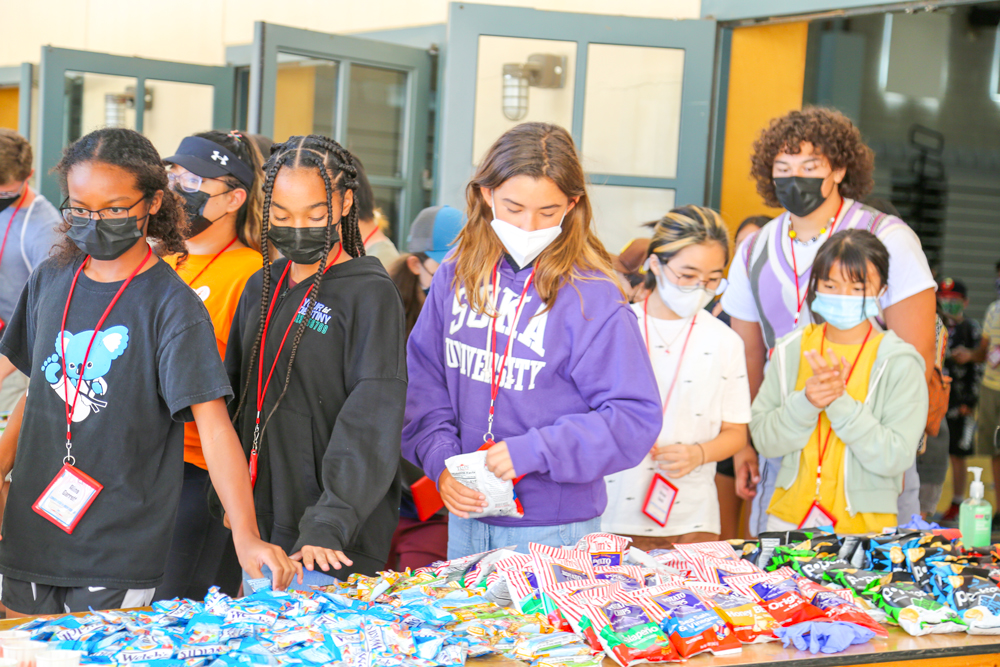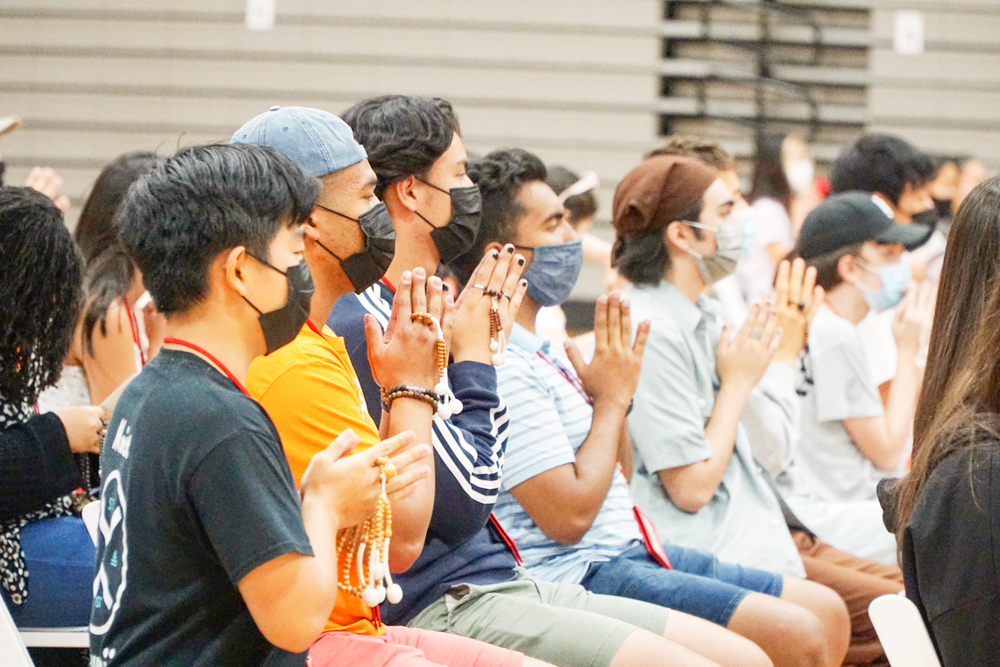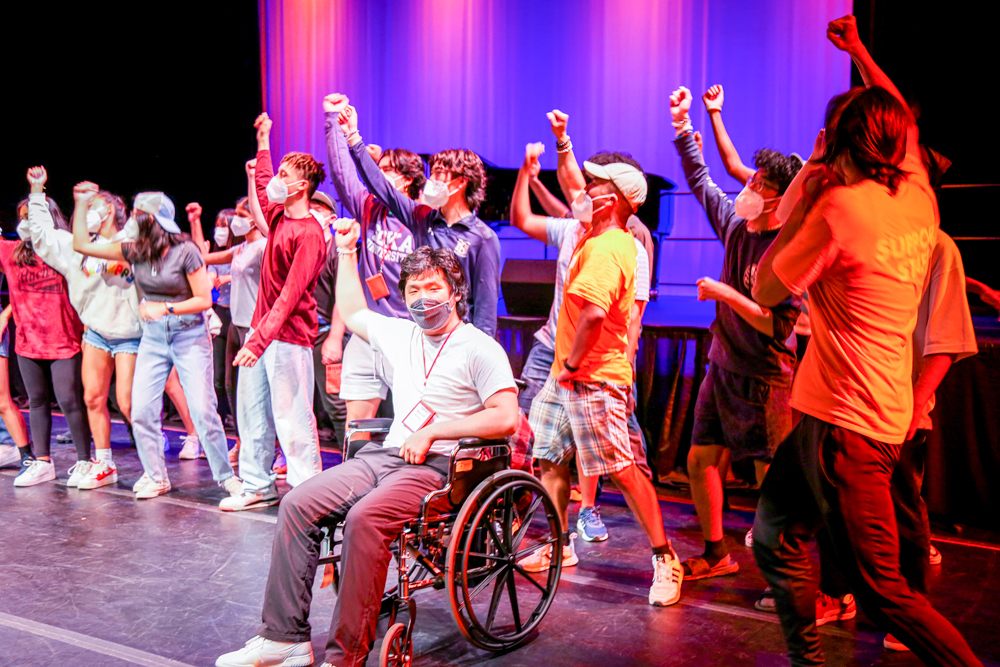 ---
Voices from the Junior High and High School Divisions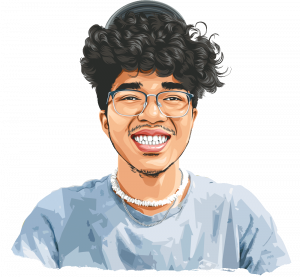 Tyler O'Berry
17 • Virginia
For me, the conference was inspiring, and the chaperones were amazing at getting all the attendants connected and involved in every activity! My favorite thing was the Gosho lecture and how everyone was able to participate in it.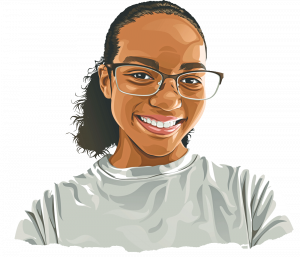 Alina Garrett
12 • Texas
The conference was very encouraging, informative and positive. I met a lot of new lifelong friends, and my favorite part was the basics of Buddhism. I am now very determined to chant more, and I'm inspired by everyone I met. I heard in one of the sessions someone said, "It's easy to give up on something difficult; it's hard to keep pushing," and it really stuck with me. I'm excited to come back next year!
Dylan Po
14 • California
I really enjoyed the sessions and met a lot of new people. It was very amazing to see all the different kinds of people from every part of the country who flew here for the conference. My favorite lecture was the Gosho lecture as well, and I loved talking about the significance of the SGI. I thought the "finding and supporting friends" session was helpful and it taught me how to be a better friend when confronting a friend's issue.
You are reading {{ meterCount }} of {{ meterMax }} free premium articles
Subscribe for unlimited access