by Mitch Bogen 
Special to the Tribune   
CAMBRIDGE, Mass.—In the Ikeda Center for Peace, Learning, and Dialogue's most recent Indigo Talks, Johnny Lupinacci, of Washington State University, lectured to a virtual crowd of some 130 people from 13 countries on the topic "Envisioning A Better World Together Through Value Creation, Interdependence and Creative Coexistence."
Dr. Lupinacci, an associate professor of cultural studies and social thought in education, drew from SGI President Ikeda's 2022 peace proposal, "Transforming Human History: The Light of Peace and Dignity,"1 to explore the dynamics at play in a world that is unbalanced and plagued by many forms of oppression.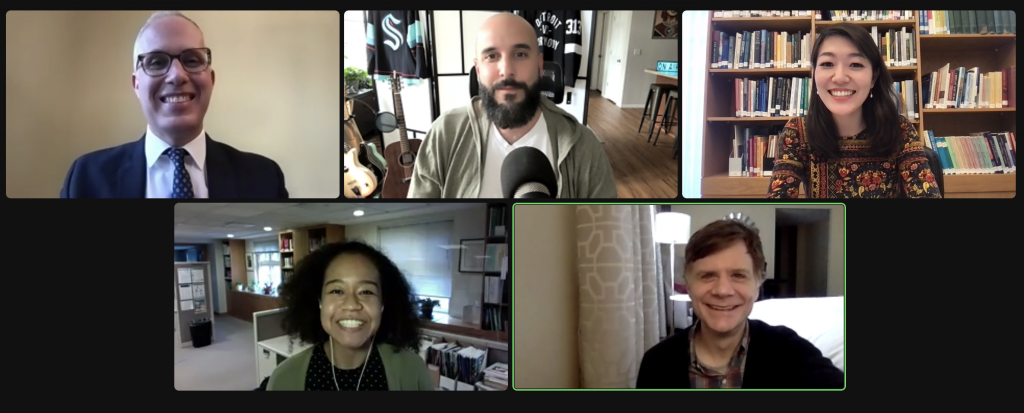 In his proposal, President Ikeda highlights the parable of the Buddha's disciple Vimalakirti, who has fallen ill with no discernable cause. When asked about his mysterious ailment, Vimalakirti replies, "Because all living beings are sick, therefore I am sick." Dr. Lupinacci praised the wisdom of such compassion. More than just sharing in pain, then, we each must do what we can to alleviate the world's sickness.
Perhaps the key concept of President Ikeda's teachings he highlighted was kyosei, which can be understood as "creative coexistence." For Dr. Lupinacci, this represents a way of being that creates value by counteracting what he identified as the two main illusions causing harm in the world today.  
First is the "domination" model, in which humans think it's acceptable to benefit at the expense of the natural world. Second is the illusion of what the Australian philosopher Val Plumwood calls the "disembedded self," which denies the truth of our existential interdependence as living beings.
Freed from these illusions, he concluded, we can see that each of us has "the capacity and agency" to create a better world and that, most importantly, "we're never doing it alone."
For more coverage on the lecture, visit ikedacenter.org.
You are reading {{ meterCount }} of {{ meterMax }} free premium articles
Subscribe for unlimited access