Over 1,000 members, guests and allies of the LGBTQ community gathered on Aug. 28 for a dynamic live webinar hosted by the Courageous Freedom Group under the banner "Buddhahood of Pride."
The virtual conference opened with these lines from Ikeda Sensei, summarizing the crucial message of the conference: "Nichiren Daishonin states that 'there should be no discrimination … be they men or women.'[1] This declaration of gender equality in 13th-century Japan shines as a beacon in the annals of human history. In other words, every single person who embraces the Gohonzon and chants Nam-myoho-renge-kyo, regardless of gender identity or expression, can absolutely become happy."[2]
In welcoming remarks, Alex Boling, the group's advisor, expressed his appreciation to the pioneers of the LGBTQ movement as well as the pioneer members who built the kosen-rufu movement in America, for their dedication to dialogue and friendship, which has contributed to the transformation of the LGBTQ community in the U.S. He then shared a 2016 message Sensei sent to the Courageous Freedom Group members, which reads in part: "SGI-USA is an exemplary model for the New Era of Worldwide Kosen-rufu, and you of the Courageous Freedom Group, stand at its vanguard." He encouraged the participants to polish themselves to become exemplary peace builders.
The SGI-USA LGBTQ group held its first annual conference at the SGI-USA Florida Nature and Culture Center in 2001. It unveiled the name Courageous Freedom Group, affirmed by Sensei, just ahead of its 15th annual conference in 2015.
Today, Courageous Freedom is an all-inclusive community rooted in a united vow for kosen-rufu and a passion for opening the path to ending prejudice and creating equality and peace for all.
During the virtual conference, Faith Jones and Cole Rivers, of Hudson Valley, New York, shared a joint experience about their journey to do their human revolution and develop self-worth as an essential part of building a healthy and loving relationship. Emelia de Souza, of Port Townsend, Washington, also spoke of embracing her authentic self as a trans woman of color and becoming an activist for LGBTQ rights in her community.
The national Courageous Freedom Group leaders then joined together in a powerful presentation about what it means to be an effective activist for peace, shedding light on our most important identity—that of a Bodhisattva of the Earth.
In a Q&A, SGI-USA Young Women's Leader Maya Gunaseharan asked the participants, "What does it mean to be an activist for peace?" She then quoted American Renaissance thinker Henry David Thoreau, saying, "There are thousands hacking at the branches of evil to one who is striking at the root."[3]
Ms. Gunaseharan emphasized the philosophy of Soka Gakkai Nichiren Buddhism to strike at the root cause of all social ills—the tenets in people's hearts that cause them to denigrate, discriminate and look down on themselves and others—and to empower people to reform them. "We are committed to transforming the deeply rooted tendencies that we hold in our hearts," she said. "Our collective plan is to transform our own hearts and help others do the same."
—Prepared by the World Tribune staff
---
Voices From the Courageous Freedom Conference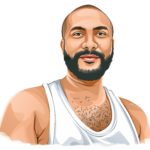 Passa Harrison
They/Them
Portland, Ore.
While I saw queer-identified folk active in the SGI community of my childhood, I was never aware of a space where I could speak to my own identities as such; identities over which I'd been bullied elsewhere. Unsure of where I fit in, I ended up stepping back from SGI activities for over a decade. It was only recently that I really began revisiting my faith. Hearing queer experiences discussed openly at the Courageous Freedom Group conference was eye-opening. I felt like: Wow, all of me can show up here; here I can spread my wings. In short, it feels like a new beginning for my practice.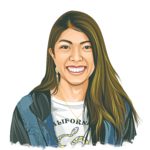 Yuko Tsuji
She/Her
Somerville, Mass.
Since the theme was "Buddhahood of Pride," I chanted so much to be proud of who I am. I also talked to others about the theme and chanted for everyone to leave the meeting feeling full of pride to be there. It caused me to reflect on the pressure I put on myself to be socially accepted because of my chaotic childhood. When I really chanted about that, I realized that I just needed to be myself. I remembered all the people who shared their experiences with me and helped me believe that I could break through. I vowed strongly to live a proud and happy life because that's how you encourage people—by being totally yourself.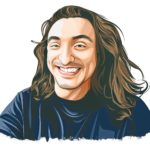 Christian Gaston
He/Him
Jeffersonville, Indiana
I've been chanting for one year, and it has helped me with a lot of internal issues, like anxiety. In society, there's so much pressure about how we're supposed to look or feel, so even if someone isn't a part of the LGBTQ community, they still might not feel comfortable being themselves. For me, when I chant, even if I have a bad day, I'm able to handle it better. My biggest takeaway from this conference is to keep being myself and become a champion for others to do the same.
You are reading {{ meterCount }} of {{ meterMax }} free premium articles
Subscribe for unlimited access