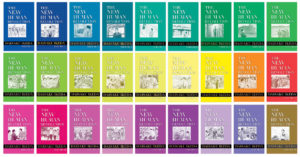 The long-anticipated volume 30 of The New Human Revolution is here! Purchase the e-book at all major online booksellers. The print version will be available in early October at bookstore.sgi-usa.org.
Also, enjoy expanded ways to access Ikeda Sensei's epic serialized novel, which records the development of the Soka Gakkai following his inauguration in 1960 as the third Soka Gakkai president and also serves as a blueprint for how to further expand our movement for kosen-rufu and achieve lasting peace. Ways you can access the series:

Books: Volumes 1–26 are available as books at bookstore.sgi-usa.org. Volume 30 will be released in early October.

Audiobooks: Volumes 1–10 are available on audible.com, play.google.com and other major audiobook sites.
E-Books: Volumes 1–26 and 30 can be purchased at all major online e-book sellers, including barnesandnoble.com and amazon.com.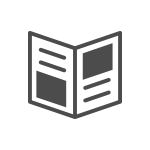 Online Installments: The latest installments of volume 27, chapter 4, "Seeking Spirit," can be found online at worldtribune.org. (Volume 30 was translated out of order to give members immediate access to the final volume of Sensei's epic work.) New installments, posted on an ongoing basis, are available to subscribers of the SGI-USA publications.
Living Buddhism: Installments of volume 27, chapter 4, "Seeking Spirit" will be printed in Living Buddhism, starting with its January 2022 issue.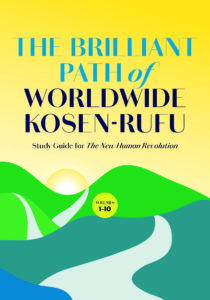 The New Human Revolution Study Guide
The Brilliant Path of Worldwide Kosen-rufu: Study Guide for The New Human Revolution focuses on volumes 1–10 of Ikeda Sensei's novel. It includes a commentary, summary, unforgettable scene and excerpts from Nichiren's writings for each chapter of NHR. The paperback version is available at bookstore.sgi-usa.org for $10.95. The e-book is available at online booksellers, including amazon.com.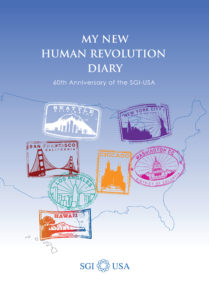 My New Human Revolution Diary
Visit bookstore.sgi-usa.org to purchase a copy of the My New Human Revolution Diary, a journal where you can jot down your thoughts while studying The New Human Revolution series. The journal is $2.
You are reading {{ meterCount }} of {{ meterMax }} free premium articles
Subscribe for unlimited access