What does it mean to "Manifest Hope and Victory Toward 2030 With the 'Vast Heart' of Soka"?
Professionals, students and retirees in the fields of education, academia, health care, law and medicine explored this theme together during the SGI-USA Culture Department Virtual Conference on July 10, 2021. Participants enjoyed a nationwide webinar followed by breakout sessions based on profession.
In welcoming remarks, SGI-USA Culture Department Women's and Men's Leaders Paige Asawa and Jay Lutsky touched on the meeting's theme underpinned by Ikeda Sensei's guidance marking the 90th anniversary of the Soka Gakkai's founding.
In November 2020, he unveiled a 1985 calligraphy that read "Vast Heart," writing: "This 'vast heart' is the great, invincible spirit to keep striving together with the Mystic Law through even the bitterest adversity to transform all poison into medicine and freely create value with confidence, strength, wisdom and optimism."[1]
Dr. Asawa then encouraged the participants to "embrace each moment as ambassadors of hope and victory in our professional fields, manifesting the 'vast heart of Soka' with our mentor while connecting heart-to-heart with the person right in front of us."
Sensei founded the culture department during his visit to the U.S. in February 1990 with the conviction that fostering promising, capable people of faith and intellect would be indispensable for advancing kosen-rufu in America. The group is guided by the motto presented by Sensei in 2015: "Be humanistic leaders, overflowing with faith and intellect."
Bora Colak, of Long Island, New York, illustrated this spirit through a faith experience about transforming his self-destructive tendencies into his mission as a psychiatrist seeking to reshape the landscape of the mental health system.
In a Q&A session, SGI-USA General Director Adin Strauss addressed the question of how to incorporate the principles of Nichiren Buddhism in one's profession. "Buddhism is all about the basics," he said, emphasizing that 90% of our Buddhist practice is winning in the morning through the fundamental practice of chanting Nam-myoho-renge-kyo. "Our victory in the morning enables us to derive the wisdom to know how to apply Buddhism to whatever field we are in."
Mr. Strauss then focused on Sensei's guidance in The New Human Revolution, volume 17: "If you forget the fundamental goal of kosen-rufu and become obsessed with achieving renown and success, you are likely to end up making light of the realm of faith. And, if you start to judge people solely based on social status and position and look down on ordinary people, you'll have defeated the entire purpose."[2]
For that reason, a mentor is indispensable, teaching us the true value of life and the proper way to live, Mr. Strauss said. "Sensei is a wonderful, concrete example of a human being who has dedicated his life for over 70 years to applying Buddhism to every possible field of endeavor," he said. "So long as we have this core of mentor and disciple within our lives, we can freely and confidently step out in any direction we choose, knowing that we always have this touchstone."
—Prepared by the World Tribune staff
To learn more about the culture department, click here.
---
Voices from the Culture Department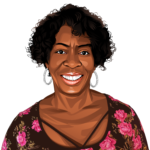 Sunni Moultrie
Atlanta, Ga.
I was intrigued when my friend mentioned his Buddhist practice and invited me to the culture department conference. There, I experienced the SGI's organized approach to bringing peace into our world by way of one's occupation. I was unaware that Buddhism was so firmly rooted in American culture, and it was moving to see how such a grassroots approach is quietly, yet powerfully, making change. The joy that emanated from everyone's life from being together felt like home, and I look forward to being part of this movement to infuse love into all aspects of living.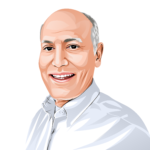 Ray Bosch
Lenexa, Kan.
When I was a struggling young lawyer, I scraped up enough money to go on an SGI youth training course in Japan. During dinner, Ikeda Sensei looked directly at me and said, "I know you're suffering." He explained that by struggling while young, one builds the foundation for a rich, enjoyable life. Relief washed over me: My hardships were treasures, not causes for shame. Today, I see clearly that these were the struggles that taught me how to care for people and be a true public servant. At age 66, I feel deep appreciation for my work as an attorney with the U.S. Environmental Protection Agency, and, with Sensei at my side, I wholeheartedly support the growth of the youth at my office and in the SGI.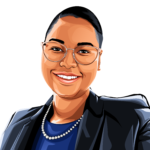 Courtney Porter
Los Angeles
Before the conference, I was looking for acknowledgement to validate my work performance. Because I wasn't receiving any, I felt like I wasn't succeeding. Toward the conference, I woke up at 5 a.m. every morning to chant abundant daimoku. I realized that I actually have been meeting my goals at work and that I don't need to wait for others to take notice. I just have to do my best. I felt a renewed desire to keep going and be absolutely victorious. This conference gave me so much hope to know that this Buddhism is being translated directly to society, and I'm determined to create a bright future based on the causes I make now.
You are reading {{ meterCount }} of {{ meterMax }} free premium articles
Subscribe for unlimited access