After an 18-month hiatus from in-person activities, nearly 40 SGI-USA Buddhist centers throughout the country have safely opened since August, with more centers opening each month. With the health and safety of the members foremost in mind, the SGI-USA is allowing only persons vaccinated against COVID-19 in our centers at this time. Proof of COVID-19 vaccination cards approved by the Centers for Disease Control and Prevention (CDC) will be required upon entering. For more information on whether your center is open, please contact your local leaders. See below for instructions on how to upload your COVID-19 vaccination card.
The SGI-USA Member Portal has been enhanced for members to upload an image of their CDC-approved COVID-19 Vaccination Record Card.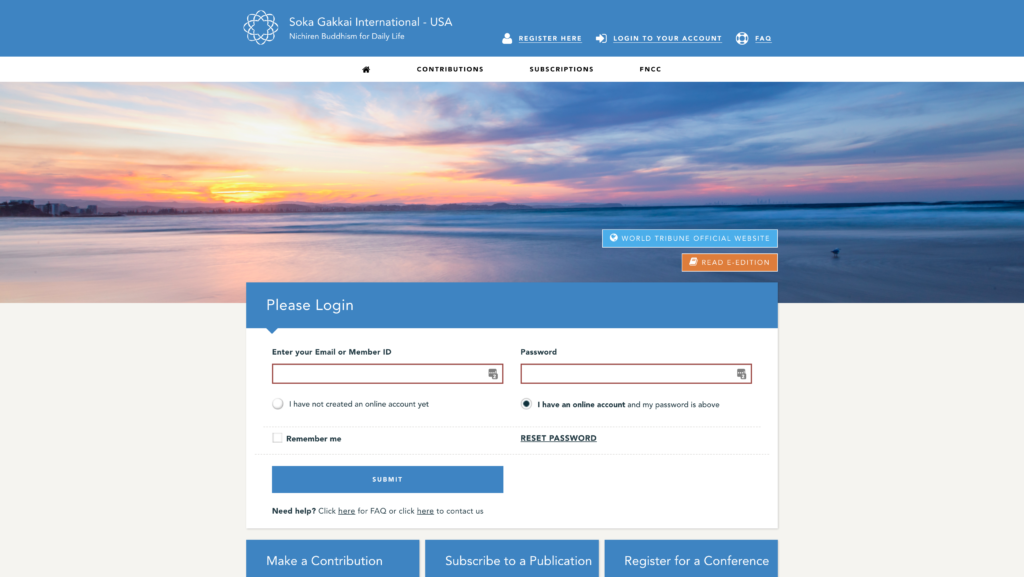 1.To upload, log in to the member portal at portal.sgi-usa.org/portal.
2. You will be prompted to upload a photo of your COVID-19 Vaccination Record Card (verification may take up to five days). If you have not yet uploaded a profile photo for your digital ID, you must first complete this step.
3.You can verify your vaccine status: On your "My Account" page under "Profile Information," your vaccine status will be shown after "Division." (Please note: To protect your privacy, your vaccination card will be deleted after it has been verified.)

About Your SGI-USA Digital ID Card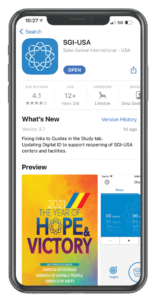 Your SGI-USA Digital ID Card is contained in the SGI-USA app. I don't have the SGI-USA app on my smart device:
• Open the App Store (on iPhone) or Google Play Store (on Android).
• Search for "SGI-USA."
• Hit "Download" and follow the prompts. I have the SGI-USA app on my smart device:
• If you have an older version of the app, please delete it and download the latest version.
Before you enter a Buddhist center, open your SGI-USA app and select your Digital ID Card in the bottom right-hand corner. A green background indicates your vaccine status is verified. Please show your ID to the assigned personnel and enjoy your meeting!
Click here to access an instructional video.
You are reading {{ meterCount }} of {{ meterMax }} free premium articles
Subscribe for unlimited access