As we continue our important work to support the Buddhist practice and development of our members while reaching new people who are seeking a philosophy of hope, financial resources serve an indispensable role.
New and Expanded SGI-USA Centers
New and Upcoming
Tamuning, Guam (opening in summer 2021)
Queens, N.Y. (opening in fall 2021)
Expanded
New Orleans, La.
Los Angeles, Calif. (Los Angeles Friendship Center)
Relocations
Detroit, Mich.
Tucson, Ariz.
Jacksonville, Fla.
Fort Lauderdale, Fla.
Santa Monica, Calif. (Santa Monica Pacific Peace Center)
Seattle, Wash.
San Juan, Puerto Rico
San Diego, Calif.

Member Care Efforts
Continuing our safety measures during the COVID-19 pandemic, the SGI-USA has provided licensed Zoom accounts to every organization on the chapter through national levels, ensuring that members can gather virtually and receive encouragement and support. For instance, on March 28, over 10,000 young people joined the virtual nationwide March Youth General Meetings, where many youth guests experienced the warmth of the Soka Gakkai while learning about the life-empowering philosophy and practice of Nichiren Buddhism.
Buddhability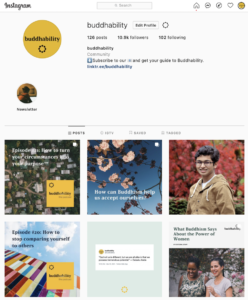 SGI-USA's new digital ecosystem, spread across multiple social media channels, introduces Buddhist principles to a new generation. Follow us at @buddhability on Instagram, Facebook, Twitter and YouTube, and visit buddhability.org to subscribe to our newsletter. Buddhability's development includes:
• 86,000 unique users;
• 10,900 followers on Instagram;
• podcast series; and
• weekly newsletter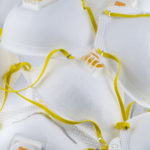 COVID-19 Relief Efforts
The SGI-USA continues to donate masks to hospitals.
Ways to Contribute
In consideration of the health and well-being of SGI-USA members amid the COVID-19 pandemic, contributions can be made in the following ways:
Visit the Membership Portal at portal.sgi-usa.org/portal/contribution
Call Member Services: 855-744-2030 (Monday–Friday, 7 a.m.–5 p.m. PDT)
Mail prepaid envelopes that will come with the SGI-USA publications in both April and May (if you use your own envelope, please put "May Campaign" on the front and address it to: SGI-USA, 606 Wilshire Blvd., Santa Monica, CA 90401).
Thank you for your invaluable contributions to our kosen-rufu movement in America as we take another step with Ikeda Sensei toward "Creating a Groundswell of Hope and Victory With a Vast Heart of Soka"![1]
References
The theme for this year's May Commemorative Contribution activity is "Creating a Groundswell of Hope and Victory With a Vast Heart of Soka." ↩︎
You are reading {{ meterCount }} of {{ meterMax }} free premium articles
Subscribe for unlimited access