'Ceaseless Challenge! Infinite Growth!'
A report on the young men's general meetings.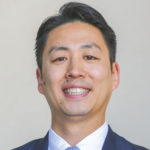 by Ryo Kuroki
SGI-USA Young Men's Leader
Congratulations to the young men of the SGI-USA, and thank you to all those who supported our general meetings in July!
To celebrate the 70th anniversary of our division's founding on July 11, 1951, 201 Young Men's Division General Meetings were held across the SGI-USA at the chapter and region level under the banner "Ceaseless Challenge! Infinite Growth!"
These local meetings enabled more young men to take full responsibility for the success of an activity and stand up in faith. For many, this was their first time organizing, promoting and leading a general meeting and, as a result, countless young men challenged themselves, experienced extraordinary growth and broke through.
One person I spoke with was feeling the weight of his challenges related to work, family and health. He shared his determination with Ikeda Sensei to ensure the full success of his general meeting, but the stress and anxiety he experienced in the process made him want to quit. After reading Sensei's guidance, he realized that supporting others while grappling with his own challenges was his mission as a leader, and he determined to show actual proof. This became a turning point in his faith.
Another young man said that his confidence grew by seeing how much of an impact he could have on another person's life through making a single determination.
Thanks to everyone's efforts, over 4,200 young men and nonbinary members and guests gathered in joy-filled celebrations, each taking to heart the two calligraphies Sensei gifted the youth[1] based on the passage Nichiren Daishonin cites in his writings: "To discard the shallow and seek the profound is the way of a person of courage."[2]
With passion-fueled courage, the young men's division will continue to "ceaselessly challenge" themselves in their lives and "grow infinitely" together with Sensei!
The Joy of Dedicating Our Lives to the Path of Mentor and Disciple
A report on the young women's national conference.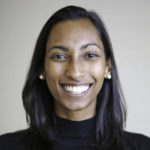 by Maya Gunaseharan
SGI-USA Young Women's Leader
Thank you to each of you for your unwavering support of the young women's division members of America.
To commemorate 70 years since our founding (July 19, 1951), we held a virtual conference on July 24, themed, "A New Kind of Revolution: Buddhism and Society." As territory and national young women's leaders, we united around the challenge "What would be the greatest source of hope and encouragement for the young women's and nonbinary members and guests who would attend such a gathering?"
We agreed that nothing would be more powerful than to highlight the incredible members of the SGI-USA who are using their Buddhist practice against a backdrop of uncertainty and challenge to show the power of the human being in their own unique ways while encouraging those around them.
We wanted to show, through creating sessions that featured powerful experiences in faith, the way that people who practice SGI Nichiren Buddhism win in their relationships, workplaces, communities and beyond. We wanted to demonstrate that by having Ikeda Sensei as our mentor, we are guaranteed to achieve victory after victory, rooted in our human revolution.
To accomplish this aim, we fully entrusted young women's and nonbinary members to support different aspects of the conference alongside one another. Sensei says:
A successor must be a pioneer
one who stands in the vanguard
and plants the banner of victory.[3]
The successors who led this conference demonstrated these words through their actions. Each prayed seriously that every participant would be encouraged. Each stood up as a true pioneer, opening the way for victory for all those who attended. The content and execution of the conference were truly amazing, thanks to the dedicated efforts of each person who took part in organizing it.
The true beauty and power of this conference were brought to life by the number of young women and nonbinary members who renewed their sense of pride and joy to dedicate their lives to the noble path of mentor and disciple. We will continue running forward to experience the joy of raising successors, based on our mentor's example!
---
Voices From the July Youth Meetings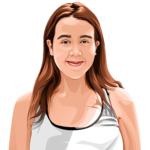 'I Felt an Indescribable Joy'
by Lil Joyce
Ithaca, New York
Chapter Young Women's Leader
In June, a senior in faith shared with me her goal to visit many young women toward the young women's conference. After chanting about it, I decided to make a goal too: I would do 25 visits to the young women in my district in July. It felt impossible to do. But as I chanted, I gained wisdom and realized that I could meet with each person multiple times to develop stronger bonds, while also introducing my friends to the practice!
I not only accomplished my goal but also gained a great deal from meeting with each person and hearing about what they were going through. Whereas before I was focused on my own victories, I started chanting daily that every youth I met with would break through and experience a victory too. When many of them did so toward the conference, I felt an indescribable joy.
Thirteen young women and nonbinary members and guests registered for the conference from my district. One friend whom I introduced to the practice started chanting every day and called to tell me she has received so much benefit. I was deeply moved! In the process, I took two guilt-free vacations, weaved self-care into my daily routine and made progress on my screenplay and coding project, all while working full time!
I started practicing Buddhism two years ago because I was searching for meaning in my life. Through wholeheartedly supporting others toward the conference, I deepened my faith, experienced profound fulfillment and moved one step closer to my dreams.
'It Was Time to Really Fight'
by Steven Lillard II
Flint, Mich.
Chapter Young Men's Leader
Last year, I had to put my dream of becoming a chef on hold. I was diagnosed with kidney failure and needed a transplant but didn't have Medicare. I felt defeated. My friends in the SGI encouraged me to take on a new mission as a chapter young men's leader in East Michigan. It was time to really fight.
Most guys there weren't actively practicing Buddhism. I had to break out of my shell to call them and create an encouraging young men's general meeting. I pushed through my health issues to help them fight through their suffering.
Just a few days before the meeting, I had my interview to receive Medicare. I had heard it could take three months to find out the results. I was approved immediately.
The meeting was a total victory. The attendees included a teenage guest who wanted to learn more about our movement and my own friend who's determined to make a comeback after a series of challenges.
I vow to get a new kidney to live past 2030 and open a café for people to enjoy the delicacies and delights of my cooking while learning about the fight for kosen-rufu. My next goal is to create an unstoppable force in my chapter.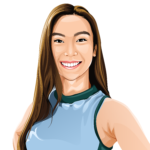 Winning for the Sake of Kosen-rufu
by Jade Chen
Chino Hills, Calif.
Region Young Women's Leader
In March 2021, I got my dream job, and around the same time, I was asked to take on responsibility as a region young women's leader. I wasn't sure if I could do a good job in supporting the region, and as time went on, work became more challenging than ever. I started battling self-doubt in all areas of my life.
For the national young women's conference, I was asked to support behind the scenes for the dance performance and leadership session. I was inspired by everyone fighting alongside one another to make the impossible possible.
I decided to "master time" and used my creativity to encourage others. I left personalized voice messages and tried my best to communicate with each member and guest in my organization heart-to-heart. I chanted to awaken all of the Bodhisattvas of the Earth through my prayer and win at work for the sake of kosen-rufu. As a result, several inactive young women reached out and messaged me, and I deepened my friendship with them.
The morning before the conference, I had a breakthrough at work! I received news that I would be working with a new supervisor, who shared that she would like to train me and help me develop my career. And the days she suggested I go into the office were the exact days I didn't have meetings planned!
I'm still trying to understand how to support a region with so many amazing young women and nonbinary friends, but this conference was a great learning experience in terms of being a good friend and never leaving a single young woman and nonbinary member behind. I'm determined to be the best example of showing actual proof and winning in my life.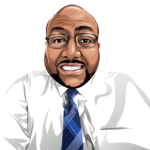 Stronger Together
by Lance Powell
Atlanta, Ga.
Region Young Men's Leader
I entered the battle toward the July young men's meeting in what I can only call a deep depression. My mother passed away in March. In the months that followed, I relied more than ever on Ikeda Sensei's guidance and the support of seniors in faith. I knew deep down that I had to keep living; I had to win and become happy.
Toward the meeting, I teamed up with the chapter leaders in my region, and we all agreed on the ambitious attendance goal of 25. But I stressed throughout the campaign that it was not about the number. I did not want us calling our members just for confirmations. We were going to sincerely visit each person and make a genuine connection. When we met, I would ask each young man what they were chanting for and put it on my altar.
As I did so, I saw I was not alone in my struggles. One young man's home had burned down. Many junior high and high school-aged guys felt they couldn't be themselves. Many were battling with mental health issues, relationships and self-confidence. All of us were struggling in our own particular ways. With renewed commitment, I took to heart second Soka Gakkai President Josei Toda's sincerest wish to rid the world of misery.
In the end, we achieved our goal. But more importantly, we had a joyful meeting. Never before have so many young men reached out to tell me how much they enjoyed a meeting!
I know the young men in my region know one another better now than ever. As a result, we are stronger than we've ever been.
References
Ikeda Sensei's calligraphies "Discarding the Shallow and Seeking the Profound" and "The Heart of a Person of Courage" were presented in Tokyo on July 7, 2021, at the Fourth Soka Gakkai Headquarters Leaders Meeting, commemorating the 70th anniversary of the establishment of the young men's and young women's divisions. See the Aug. 6, 2021, World Tribune, pp. 2–3, to read more.
"On the Buddha's Prophecy," The Writings of Nichiren Daishonin, vol. 1, p. 402.
April 7, 2017, World Tribune, p. 10.
You are reading {{ meterCount }} of {{ meterMax }} free premium articles
Subscribe for unlimited access