Deeply committed to the education and development of children and youth, Ikeda Sensei, as the third Soka Gakkai president, established the high school division in June 1964, the junior high school division in January 1965, and the boys and girls division in September 1965—which together comprise the future division.
The present generation of future division members will be the key protagonists of the kosen-rufu movement when the Soka Gakkai celebrates its 100th anniversary in 2030. With this recognition, the Soka Gakkai monthly study journal Daibyakurenge (starting from its November 2010 issue) launched a series chronicling Sensei's efforts to foster the future division members, along with graduates' personal accounts and recollections of meetings and interactions with Sensei in their youth.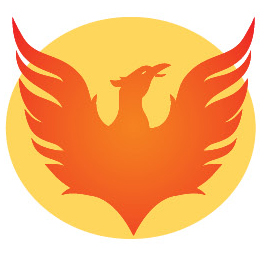 The long-awaited dream of establishing a school based on Soka education was about to come to fruition. It was a vision that had been cherished by the three founding presidents of the Soka Gakkai.
First Soka Gakkai President Tsunesaburo Makiguchi had spoken of his dream to his disciple, second president Josei Toda, "In the future, I—or, if it is not possible in my lifetime, then you—must open a school based on my theories of value-creating (Jpn. Soka) education."[1] And President Toda had in turn passed the baton to his disciple, a young Daisaku Ikeda, who later became the third president, "If I cannot do this during my lifetime, I ask you to do it in yours."
■  ■  ■
From the start of 1966, Ikeda Sensei put great energy into fostering the high school division members.
Sensei decided to announce his plans to build the Soka Junior and Senior High Schools at the summer training course held in August for high school division, junior high school division, and boys and girls division members.
Masaichi Ueda: I am certain that Sensei had a clear purpose in establishing the high school division and in forming the Hosu-kai and Hosu Group and training their members so intensively. It was all for the sake of the future. It was for the sake of humankind, for peace and for the happiness of each individual. He wanted to create a steady flow of capable people who would contribute to those goals. He began by establishing, from scratch, a new current of talented individuals from the high school division.

In all endeavors, the start is absolutely critical. It is vital to clarify the intention of any endeavor at the outset. With that in mind, Sensei threw himself into fostering the high school division members.

Through his direct contact with high school division members, he was able to grasp what they needed and confirm how best to develop their potential. Declaring his intent in founding the Hosu-kai and Hosu Group, he said that he wanted to learn from the members, as well as communicate things to them. Ultimately, what he gleaned through his deep involvement with the Hosu-kai and Hosu Group members became the substance of Soka education.
■  ■  ■
On the morning of August 10, 1966, beginning with 350 members from the Chugoku and Shikoku regions, some 3,500 high school division members, 1,100 junior high school division members, and 240 boys and girls division members began arriving for the summer training course. These emissaries of the future gathered from across Japan at the foot of Mount Fuji in Shizuoka Prefecture.
The historic summer training course began.
■  ■  ■
On the afternoon of the second day, August 11, the high school division held a softball tournament.
Just after the first hard-fought game was over, Sensei appeared on the field, and the young members who had been watching began to call out to him excitedly. Learning that Sensei would play in the next game, they cheered with even greater enthusiasm.
The second game in the tournament was between representative Hosu-kai members and top leaders, including Soka Gakkai general administrators and youth division leaders.
The Hosu-kai team was first up to bat.
Sensei was covering first base.
Atsuko Sasaki: I had traveled for several days by train from Abashiri, Hokkaido, to attend the summer training course. I lived the farthest north of all the participants.

During the softball game, we Hokkaido members cheered loudly for Sensei. He acknowledged our support with a wave.

When his team was in the field, one of his teammates made an error. The spectators responded by jeering at the player. Sensei turned and bowed to them in apology on behalf of his teammate.

I was surprised by Sensei's actions. He showed that a leader always protects his or her members. I learned something very important at that moment.
■  ■  ■
In the bottom of the second inning, Sensei was the third batter up.
The young people watched eagerly as the pitcher threw the ball. With a crack, the bat made contact and sent the ball between third base and the shortstop. A great cheer arose from the spectators. The outfielder missed it. It was a hit to left field.
In the meantime, two runners on base dashed home safe. Sensei made it to second base. Sensei lifted his hat and waved it to acknowledge the cheers.
Ken'ichi Hanyu: Sensei looked very impressive holding the bat high.

In the top of the fourth inning, the Hosu-kai team, behind 9 to 6, went on the offensive.

The pitcher caught an infield grounder and threw it to Sensei on first base. Sensei jumped up to catch the ball and, at that moment, collided with the batter, who ran into him. Sensei was knocked to the ground.

"I'm so sorry, Sensei! Are you all right?" the batter apologized.

"Don't worry, I'm fine," Sensei responded with a smile. He then walked over to the bench to have his injury treated.

Kuniko Nakanishi: Sensei remained with us until the game was over, continuing to cheer on the players.

I was so impressed by Sensei's dedication to serving and supporting all of us that I vowed to demonstrate my gratitude to him through my own actions.
■  ■  ■
The softball game ended. The Hosu-kai team, which made a fierce comeback in the second half, won a surprising victory, 19 to 15. Sensei arranged to have them rewarded with watermelon and cold juice.
With a regretful expression, Sensei said jokingly to the other leaders, "They let us get some pretty good hits at the start, but then they killed us in the second half! The high school division is a force to be reckoned with!"
Though it was just a softball game, he rejoiced at the young people's victory. It was clear he had high expectations for them.
He, then, said to his teammates, "Let's go see everyone off now!"
Shigeru Asami: Sensei waved his hat vigorously as he saw the members off to their lodgings, remaining until the last one was out of sight.

We members of the Hosu-kai and Hosu Group had been given a chance to assist with the organization and running of the summer training course. Among our responsibilities, which we were assigned at the end of our six months of training with Sensei, were organizing a debate session, a sports tournament and a joint high school, junior high school, and boys and girls division meeting—all to be held during the training course.

Sensei was continually sending us instructions, such as to deliver books inscribed with his words of encouragement to members who had a sick parent or to hand out milk and pastries to the members.

We learned how hard Sensei worked behind the scenes to ensure the success of large meetings, as well as the importance of carefully looking after each person. In fact, he showed us that such behind-the-scenes efforts are most important. We understood that as long as we remembered this, the Soka Gakkai would continue to grow.
■  ■  ■
After seeing everyone off, the only ones left on the playing field were the members of the top leaders team and the Hosu-kai and Hosu Group members who were serving as event staff.
"Let's all cross the stream and head back," Sensei said to them.
A small, shallow stream separated the field from the Sessen-bo Lodging where Sensei was staying.
Sensei climbed down the bank, sat on a large rock, took off his shoes and socks, and began to cool his feet in the water. As he did so, one of the leaders addressed him.
Muneyoshi Ichiyanagi: I was accompanying Sensei that day as an event staff member. A leader approached him as he sat on a large rock by the edge of the stream, and said with a serious expression: "Don't worry about the meeting tonight, we will do our best to encourage the members. I'm worried about your condition after your fall. Please rest and don't overexert yourself."

Everyone listened intently for Sensei's response. He said firmly, "I plan to attend tonight's meeting!"

He spoke with incredible resolve. The leader wasn't able to say another word. I was very happy to hear that Sensei would attend our joint division meeting, and I was deeply moved by his compassion.

Sensei then stood up and began making his way across the stream. As he waded into water, he said: "A current cannot be stopped. The Soka Gakkai represents the current of Japan."

I couldn't help but think: "I am in the midst of the magnificent current of the times that Sensei has set in motion toward the future!"
■  ■  ■
The joint meeting began shortly after 6:00 p.m. at the Grand Reception Hall. Five thousand members did gongyo and chanted in unison with Sensei.
Gongyo was followed by the announcement of leadership appointments, including four vice national high school division leaders and a Kansai region high school division leader. In addition, 358 new male high school division corps leaders and 360 female high school division corps leaders were appointed.
Sensei then presented corps flags to 10 newly appointed male corps leaders and 10 newly appointed female corps leaders as representatives.
Hiroyuki Nakata: As a representative of Hokkaido, I received our high school division corps flag directly from Sensei.

As I accepted the vivid green flag with both hands, Sensei told me in a solemn voice: "Do your best!" At that moment, I pledged to spend my whole life doing my best alongside Sensei.

Mariko Yoko'o: I received a corps flag from Sensei as a representative from Kyushu. I still remember the weight of the flag as I received it. I felt as though it represented the weight of the responsibility to carry out the mission of kosen-rufu that Sensei was entrusting to us.
■  ■  ■
In his speech at the meeting, Sensei said, "There are several important points that I would like to share with you today." He then put forth eight points outlining the mission and spirit of his direct successors in the Soka Gakkai.
1) "You Are My Successors"
Sensei's first point was about the fundamental spirit of successors.
He said: "You are the disciples of Nichiren Daishonin and the successors of the Soka Gakkai. Always move forward with such conviction and pride."
"We will!" The young people responded without missing a beat.
"I am determined to continue striving and opening the way for you. I will chant to the Gohonzon that I live long enough to see all of you develop into outstanding adults and take your places in society, at which time I will pass the baton of our movement to you. Everything I do is for you and for no one else. I will fight courageously for you. I will open the way for you. I will give my life for you!
"All I ask is that you stay in the pure realm of the Soka Gakkai, dedicate your lives to enabling all people of the Latter Day of the Law to become happy and stand up to shoulder your mission to achieve lasting peace. I will do my utmost for you!"
He then urged: "For now, please concentrate on your studies. Improving yourselves through learning will enable you to be triumphant in other areas of your life. This is how you can demonstrate proof of your Buddhist practice in your daily lives as students."
Kiyoshi Nakaoka: At the time, I was in my second year at a technical high school. I was planning on getting a job after graduation.

Sensei said that we should try to attend university, and that, as students, study should be our main task and mission. I was surprised when he said that. From then on, I threw myself into studying for university entrance exams and was able to fulfill my pledge to my mentor to attend university.

I later became a teacher, and had the unexpected chance to meet Sensei in 1990 at a Soka Gakkai Education Department general meeting. He looked right at me and said, "I see you're striving wholeheartedly." I couldn't help but feel that he had been watching over me all that time.

Seiichi Yanagihara: My father died when I was in my third year of junior high school. When I started high school, I had to get up at 3:00 in the morning to deliver milk and newspapers in order to help out with my family's finances.

Attending university seemed like an impossible dream. But Sensei's encouragement that we try to do so changed my life. I was so happy to hear him say, "I will support you wholeheartedly, just like a parent." Basing myself on his guidance that "no matter how busy you are with study and other things, you can't win if you don't chant Nam-myoho-renge-kyo," I continued to challenge my financial situation and carry on with my studies.

I was accepted to university and went on to become a junior high school vice principal and later an elementary school principal. Sensei's encouragement opened up these possibilities and helped me become who I am today.

Kenji Komatsu: The night before the meeting, I happened to encounter Sensei.

"Where are you from?" he asked me.

When I told him I was from Sendai in the Tohoku region, he said, "That's a nice place. What university are you hoping to attend?"

He was so open and friendly that I found myself asking him, "Do you think it's not too late for me to start studying for university entrance exams now?"

"Certainly not!" came his decisive reply. "All your dreams can come true. You have the Gohonzon, a manifestation of all the power in the universe."
2) "Cultivate a Vigorous Seeking Spirit"
Sensei introduced the second point, saying: "For the sake of the future, I hope you will cultivate a vigorous seeking spirit and go to your seniors in faith for guidance. It's foolish to suffer alone, without asking for support.
"Youth is a time of many worries and problems. From the perspective of Nichiren Buddhism, we are all brothers and sisters, and we can talk about anything together. So, if there are things you don't feel comfortable sharing with your parents, I hope you will talk to your seniors in faith or fellow members, try practicing as they suggest and courageously overcome every problem."
Kyoko Okada: "Cultivate a vigorous seeking spirit" became a lifelong guideline for me.

At the summer training course two years later (in August 1968), a group of us Kansai members went to see Sensei at his lodgings.

He welcomed us, and then said to me, "You're not looking so well. You need to eat properly. Please take care of your health." He then handed me a meal ticket for the cafeteria.

Since then, I have chanted to never again cause Sensei to worry about me.

When I was a child, I was sickly and had the most absences out of anyone in my class. But as an adult, I was able to overcome several serious health issues and keep striving in good health. I believe that having a seeking spirit means following my mentor's teachings to the end.

Setsuko Mano: When Sensei joined us for a group photo the following New Year (1967), he said to us: "Never quit practicing Nichiren Buddhism. Never leave the Soka Gakkai. This Buddhist practice is the only way to build true happiness." I can still hear his voice as if it were yesterday. I have treasured these words all my life.
3) "Don't Make Your Parents Worry"
Sensei stated his third point in a tone both stern and compassionate: "Please never do anything to make your parents worry! President Toda always used to say that those who couldn't be good sons and daughters to their parents were not his true disciples.
"How can someone who doesn't cherish their parents become an outstanding leader? I hope that those of you without a father, in particular, will be especially good to your mother.
"Chant, study hard, become fine adults and behave in a way that makes your mother proud. Treat her well and never cause her to worry.
"Children without parents face many difficulties, I know, but many great individuals have come from such challenging backgrounds."
Some members were so moved by this encouragement that they started sobbing, and the room suddenly went quiet.
With a warm gaze, Sensei continued: "I hope you'll become wonderful models for other fellow members who have lost one or both parents. If you earnestly practice Nichiren Buddhism, you can change any situation for the better and you won't go off in the wrong direction. That's also how you can be good sons and daughters."
Masakuni Hirano: I was attending night school while holding down a job. My father was suffering from a serious illness.

The high hopes that Sensei expressed for us really warmed my heart. I wanted to respond to his aspirations. That motivated me to study hard, and I became top in my class.

After the story of my achievement was featured in the Seikyo Shimbun [the Soka Gakkai's daily newspaper], Sensei sent me a copy of his Wakaki Hi no Nikki (A Youthful Diary). When I opened it, I gasped in surprise. In English was written: "I'll present this book to you, wishing for your great human revolution." Sensei's sincerity brought tears to my eyes.

I studied very hard, was able to attend university and, after graduating, became a notary public. I later set up my own office. It is all thanks to Sensei's encouragement.

Takashi Tashiro: Sensei's voice filled me with powerful emotion. I made a decision to treat my parents with the utmost respect and love.

My father had previously worked in a coal mine in Kitakyushu City, Fukuoka Prefecture, but he had fallen ill and my family was struggling with severe poverty. I left my hometown and got a job at a factory in Yokohama, Kanagawa Prefecture, and enrolled in night school there.

One day, I received a letter from my mother. She always used to send me shirts and socks, or some other items, but in the letter she confessed she had no money. It was the first time that had happened.

I scraped together any money I could find and sent it to her.

Several days later, there was another letter from home. It said, "Thank you. That was a great help." It was written by my father, who never wrote. I couldn't stop crying as I read it.

Immediately after that, Sensei sent me a piece of calligraphy that read, "Great Aspirations."

Yuji Sawa: Sensei once said to the Hosu-kai and Hosu Group members, "More than proclaiming your determination, it is important to take action and show actual proof!" Since then, I've striven to produce concrete results.

When I started university and was earnestly trying to keep up both my studies and my student division activities, Sensei sent me a copy of his Wakaki Hi no Nikki (A Youthful Diary). On the flyleaf, he wrote, "I pray that you and your mother will lead the most wonderful lives in all Japan." My mother wept with joy to see it.

My father had passed away when I was five years old, and my mother and I were forced to pull up stakes practically overnight, leave Osaka and move to Tokyo. She worked very hard to raise me on her own. Sensei warmly acknowledged and encouraged my mother through his message.
4) "Thoroughly Study the Daishonin's Buddhism"
Sensei articulated his fourth point: "Next, I call upon you to thoroughly study Nichiren Buddhism. I would especially like you, the core members of the high school division, to study hard and become Study Department assistant professors, associate professors and professors. Studying Nichiren Daishonin's teachings will provide momentum for your academic studies, too. It will become a source of strength."
Sensei then declared: "Studying Nichiren's writings will never interfere with or delay your school studies. The only way it could do so is if you let it.
"Wisdom activates knowledge, while knowledge further enhances wisdom."
Seeking to empower the young people present so that they could overcome the storms of adversity and hardship that they were certain to face in life, Sensei emphasized: "Without Buddhist study, your faith will reach an impasse. And should you have an accident or face some seemingly insurmountable problem, it's very likely that you'll give up your faith. In the end, Buddhist study contributes to deepening your faith."
5) "Become Leaders of the Next Generation"
Sensei's fifth point was about the Hosu-kai and Hosu Group members whom he personally trained. He said: "I founded these groups by gathering together representatives of the high school division. Membership is limited, so it may seem unfair to some, but the point is that my training of representative members can be applied to all high school division members. At the end of the day, the Hosu-kai and Hosu Group embrace the same goal as the entire high school division.
"I wanted to foster core leaders for the next generation of the Soka Gakkai, and to pass the baton on to them. That was the reason for establishing the Hosu-kai and Hosu Group."
Expressing his hopes for the future, Sensei then said: "I want to cultivate your talents and foster an awareness in each of you that you are the organization's president. That is how we will achieve the unity of 'many in body, one in mind.' Worldwide kosen-rufu can only be realized when we all advance in unity with the same goal, the same spirit and the same awareness.
"That's why I want all of you to be my disciples. I hope you will make that the source of your strength and advance together harmoniously with that commitment, forever in the spirit of 'many in body, one in mind.'"
6) "Inherit the Treasure of Soka"
Sensei next said, "I want to announce that the groundbreaking ceremony marking the start of construction on the Soka Junior and Senior High Schools will be held on November 18 this year."
Hearing this, the audience cheered and applauded.
This was the first public announcement of this event. In the near future, the Soka Junior and Senior High Schools would open. Many of the participants' eyes shone, thinking of that wonderful time and hoping they could attend.
"After the Soka Junior and Senior High Schools are completed, I will establish a Soka University. I will continue to take such steps for the sake of the future, both in and outside Japan. All that I do will become your inheritance. With that as your stepping stone, I hope you'll achieve great things!"
Masaichi Ueda: With Sensei's announcement of the groundbreaking ceremony, the Soka Junior and Senior High Schools became a source of hope, aspiration and bright possibility to the 5,000 students gathered there that day, as well as to the more than 100,000 high school division, junior high school division, and boys and girls division members, and indeed all Soka Gakkai members throughout Japan.

Nobuhiro Miura: Unfortunately, given my age at the time, I would be unable to attend the Soka schools, but I vowed from the bottom of my heart to find a way to respond to Sensei's commitment to education. With each passing year that wish grew stronger.

When I was 45, having acquired considerable experience in the training department of my company, I was suddenly offered the opportunity to become a part-time lecturer at Soka University.
Toshio Fuse: I met Sensei by chance after the meeting that day. I was excited and blurted out, "Sensei, I want to be a teacher at Soka Senior High School."

"How old are you?" he asked.

"I'm in my second year in high school," I replied.

"Well," he said with a smile, "I think you might be a little young right now to qualify as a high school teacher."

"I'll go to university and get my qualifications!"

"Thank you," he said. "I appreciate your enthusiasm. I'd like you to make two promises to me. First, never make your parents worry. And second, make sure you get into university. That's the most important thing for you."

I became an educator in the Tohoku region, and it's all due to this encouragement from Sensei.

Masayuki Umai: I had always wanted to be an educator, and when I heard about the Soka schools' groundbreaking ceremony, my desire only grew stronger.

I got my master's and doctorate degrees, and, for a short time, I was able to work as a part-time instructor at Tokyo Soka Senior High School.

Today, as a professor in the Faculty of Education at a university in Shizuoka, I am conducting research into the sociology of education. I feel as if I am carrying on in the footsteps of Sensei, the world's greatest educator.
7) "I Entrust Worldwide Kosen-rufu to You"
Moving onto the seventh point, Sensei said: "Please remember as you grow into adulthood that only through Nichiren Buddhism can the security of Japan and peace throughout the globe, in other words, worldwide kosen-rufu, be realized. Only you can bring happiness to the world! I entrust worldwide kosen-rufu to you. I'm laying the groundwork for that. When the time comes, it will be you who will be active on the stage I prepare.
"There's no need to feel rushed. It's a long struggle. Now is the time for you to concentrate on your studies."
Everyone replied enthusiastically in the affirmative.
Mitsuo Kihara: Sensei's guideline, "The world is your stage of action!" still remains in my heart.

I lived in a remote area of Yamaguchi Prefecture, but from that moment on, I became aware of my mission to be active on the world stage.

After graduating from university, I got a job at a company manufacturing construction equipment. I was in charge of design. I pledged to demonstrate proof of the greatness of Nichiren Buddhism at my workplace.

I worked in various countries overseas—Italy, Germany, the Netherlands and France. Sensei's words at that time were what inspired me to go out into the world.
8) "Keep the Legacy of Soka Alive"
Sensei offered his eighth and final guideline through a reference to the lyrics of "Tabaruzaka," a Japanese folk song about a mounted messenger in the Satsuma Rebellion (in 1877). In the song, a young man of about 20, a member of the rebel forces, is entrusted with delivering the news of their defeat. He summons his last ounce of strength and tries to escape from the enemy encampment, vowing to stay alive and win out in the end for the sake of his fallen comrades.
Sensei said, "The young people involved in the Satsuma Rebellion may have lost the battle, but they were fine young men."
President Toda was fond of the song "Tabaruzaka." Two months before he died, he said in reference to it, "I hope that you of the youth division will live out your lives to the full and create a realm of happiness for the people. In order to realize such a noble goal, please don't make a misstep that could ruin your life."
Calling on the youth to live long, Sensei continued: "There may come a time when you have to move on and leave behind those who abandon their faith. Some people may leave the Soka Gakkai during a time of crisis or because of certain events. There may be cases when your seniors in faith become apathetic and cynical, and you feel disappointed that such people are in the Soka Gakkai. The struggle for kosen-rufu is long."
After pausing for a breath, Sensei added, "But at such a time, when there seems to be no one on your side, when everyone seems to have compromised with the authorities or the times, all it takes is just one of you.
"Even if there are only just two, five or ten of you who have inherited the true spirit of Nichiren Buddhism, the legacy of the Soka Gakkai and the spirit shared by President Makiguchi, President Toda and me, I want you to keep striving your hardest!
"As long as there is at least one of you, the Soka Gakkai and Nichiren Buddhism can grow again at a vigorous pace. I pray and encourage you to live out your lives in the age of kosen-rufu."
Sensei had spoken extensively to the young people for 50 minutes. At the end of his speech, the Grand Reception Hall shook with their applause.
Koichiro Matsumoto: I still remember how Sensei urged us to surmount all obstacles to achieve victory in kosen-rufu, even if we were alone.

He also encouraged us, saying, "If there is anyone who tries to cause you suffering, all the Soka Gakkai directors and I will stand by you, so please rest assured."

I continued to receive encouragement from Sensei on many occasions when I was struggling. I am convinced that the best life is lived when we have a mentor whose example inspires us.

Masakatsu Hamana: When Sensei finished speaking, some of the members were so excited that they waved their hands and called out to him. Several of them stood up. They were from Okinawa.

At the time, Okinawa was still under U.S. rule, and the members had needed passports to travel to the main island of Japan to participate in the summer training course. They shouted something in Sensei's direction, but their voices were so choked with tears that no one could understand what they were saying.

Sensei said strictly: "Stop crying! There's no need to cry. The people of Okinawa mustn't cry. Okinawa suffered more than any other part of Japan [during and after World War II], and its people deserve to enjoy the greatest happiness. You are needed to make that happen. Please become strong and make Okinawa the happiest place of all. Study hard and grow strong and capable. Don't cry."

I was struck and moved by Sensei's seriousness. His profound spirit and compassion, which impelled him to inspire and encourage the youth, was evident.

Kyoji Saito: Sensei called several high school division members up onto the stage, where he encouraged them and urged them to speak.

One said, "I want to apologize for running into you in today's softball game."

Sensei warmly responded with smile: "Don't worry about it. I'm glad to see you're so energetic!"
■  ■  ■
Sensei then said, "Let's sing some Soka Gakkai songs, starting with 'Song of Indomitable Dignity.'"
Without a moment's pause, the music began.
Later, he wrote: "My disciples, I pray that throughout your lives, with the fan of kosen-rufu in hand, you will lead the dance of our movement, sometimes solemnly, sometimes with vibrant courage."
Hiromi Yabe: At the close of the meeting, Sensei led us in a number of Soka Gakkai songs.

He showed no sign of being tired from the sports tournament or the day's events. He put his whole being into leading the songs.

We responded by singing with all our hearts. I still remember the powerful determination that surged through me to work alongside Sensei for kosen-rufu as long as I live.
■  ■  ■
The joint meeting came to an end.
Kazue Izumi: When we returned to our lodgings, exhilarated from the meeting, sliced watermelon was waiting for us.

Throughout the summer training course, we were continuously provided with snacks. I couldn't help but see each of them as an expression of Sensei's sincere concern for us.

Seiko Tsuzuki: After the meeting that day, I headed to the Grand Reception Hall with my flute. I had promised to play for a member of the fife and drum corps from Niigata Prefecture with whom I had been corresponding. We met in the now quiet square outside the building, and I played Handel's Sonata No. 7, one of my favorite pieces, for her.

The next morning, the high school division leader came to see me. He told me that Sensei had heard about my flute performance for my friend and had said, "Our high school division members are very cultured. What a beautiful scene!" Sensei also sent us each a set of prayer beads.

I vowed at that time to contribute to the world through music, and I was able to make that wish come true.

It's all thanks to Sensei's sincere support.

Kimiyo Muto: To the very end, Sensei presented us with lovely surprise gifts.

The last of these was arranging for us, the members from the Tokyo metropolitan area, to be taken home aboard a passenger ferry, the Fuji. We boarded the ferry with great excitement.

In addition, he had 200 fife and drum corps members see us off with a performance at the port in Shizuoka Prefecture. The ferry was decorated with countless paper streamers.

We set out to sea filled with a sense of Sensei's immense hopes for us.

Hiroshi Fujiwara: The passenger ferry let us, the Kanagawa members, off at Yokohama.

In the interval before the boat set out again with the passengers destined for Tokyo, we sang the song of the high school division over and over together with the members still on board, until our throats were sore.

At just that moment, I looked up and saw a big rainbow in the sky.
■  ■  ■
Forty-five years after the summer training course when so many youth made a solemn vow for kosen-rufu, Sensei sent a message to the Hosu-kai and Hosu Group members in Kansai (in 2011). He said: "These next five years [toward 2016, the 50th anniversary of the 1966 summer training course] are crucial. Please don't be lax or negligent! Remain true to the vow of your youth and energetically take the lead, creating a new wave of eternal victory for kosen-rufu."
To be continued.
Translated from the August 2011 issue of the Daibyakurenge, the Soka Gakkai's monthly study journal.
References
Translated from Japanese. Tsunesaburo Makiguchi, Makiguchi Tsunesaburo Zenshu (Collected Writings of Tsunesaburo Makiguchi), (Tokyo: Daisanbunmei-sha, 1983), vol. 6, appendix, p. 6. ↩︎
You are reading {{ meterCount }} of {{ meterMax }} free premium articles
Subscribe for unlimited access