Deeply committed to the education and development of children and youth, Ikeda Sensei, as the third Soka Gakkai president, established the high school division in June 1964, the junior high school division in January 1965, and the boys and girls division in September 1965—which together comprise the future division.
The present generation of future division members will be the key protagonists of the kosen-rufu movement when the Soka Gakkai celebrates its 100th anniversary in 2030. With this recognition, the Soka Gakkai monthly study journal Daibyakurenge (starting from its November 2010 issue) launched a series chronicling Sensei's efforts to foster the future division members, along with graduates' personal accounts and recollections of meetings and interactions with Sensei in their youth.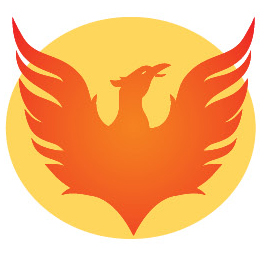 On July 3, 1945, second Soka Gakkai President Josei Toda, who fought against the oppression of the Japanese militarist authorities and was incarcerated for his beliefs, was finally released from prison. His heart burned with the desire to vindicate his mentor, founding Soka Gakkai President Tsunesaburo Makiguchi, who had died in prison.
Mystically, on the same date 12 years later (in 1957), Ikeda Sensei, Mr. Toda's devoted disciple, also encountered persecution. He was jailed on false charges by the authorities in what is known as the Osaka Incident.[1]
Sensei wrote of this immortal date in the Soka Gakkai's history, July 3: "It is a day of breaking through the heavy doors that enslave the people and embarking vibrantly toward a dawn where truth and justice triumph. It is a day when disciples stand alone and vow to bring down the foes against which their mentor battled."[2]
■  ■  ■
On July 3, 1966, a compilation of Sensei's lectures on "On Establishing the Correct Teaching for the Peace of the Land" was published in book form. In the introduction, he wrote, "The publication date of July 3 coincides with the anniversary of the day that President Toda was released from prison in 1945, and also the anniversary of the day when I was jailed through the machinations of the authorities."
The book, Lectures on "On Establishing the Correct Teaching for the Peace of the Land," pulses with the spirit of mentor and disciple to stand up against injustice and oppression. Sensei announced the volume's publication at a Soka Gakkai Study Department professors meeting held on June 25, 1966, declaring: "Whatever anyone may say, the Soka Gakkai will always pursue the ideal of establishing the correct teaching for the peace of the land. Whatever the climate of the times, whatever persecution we may face, establishing the correct teaching for the peace of the land is the Soka Gakkai spirit and the spirit of Mr. Toda."
■  ■  ■
On July 16, 1260, Nichiren Daishonin submitted his treatise "On Establishing the Correct Teaching for the Peace of the Land" to the leaders of Japan's military government. He was 38 years old at the time.
Sensei was also 38 when he published his compilation of lectures on this writing. In addition, he selected July 16 as the date for the first outdoor training session of the Hosu-kai and the Hosu Group (training groups of the high school division). In many ways, July 16 is also a mystic day of the vow shared by mentor and disciple.
Sensei later wrote: "By curious coincidence, according to the old Julian calendar that was used in Europe during that same time period, the Japanese date of the 16th day of the seventh month (July 16) of 1260—the day that Nichiren Daishonin submitted 'On Establishing the Correct Teaching for the Peace of the Land' and remonstrated with the government—corresponds to August 24, 1260.
"On that same date of August 24 (in 1947), [as a new member] I boldly launched myself into the Soka Gakkai's movement to actualize Nichiren Daishonin's goal of rissho ankoku—of realizing lasting peace and happiness for all humanity based on the principles and ideals of the correct teaching of Buddhism."[3]
Masaichi Ueda: Sensei chose July 16 as the date and the Soka Gakkai Hakone Training Center (the present-day Kanagawa Training Center) as the venue for the first outdoor joint training session of the Hosu-kai and Hosu Group. He sought to foster the members of both groups into pioneering leaders who would realize the ideal of establishing the correct teaching for the peace of the land.
■  ■  ■
Why did Sensei choose Hakone as the venue for the training session? Hakone has a beautiful natural environment, with verdant forests, majestic mountains and a large lake. It was also a place he had visited with his mentor.
Sensei wrote: "Mr. Toda loved Hakone. I fondly remember accompanying him there two or three times. I deeply engraved in my heart his remark that it would make members happy to have a training center there."
Toshio Sawai: I was employed for many years as a caretaker of the Hakone Training Center.

Sensei once said, "Hakone is a place where I engaged in many discussions with Mr. Toda about how to win in the trial related to the Osaka Incident."

Hakone is where mentor and disciple initiated their struggle against the oppression of unscrupulous authorities.

I felt there was great meaning behind his inviting us to Hakone.
■  ■  ■
In previous centuries, the eight provinces east of the Hakone barrier (Sagami, Musashi, Kozuke, Shimotsuke, Awa, Kazusa, Shimosa and Hitachi) were called "the eight provinces of Kanto." They were very important both politically and militarily, just as the Kanto region is very important in today's Japan.
In the past, it was said that whoever controlled the eight provinces of Kanto also essentially could rule Japan. Hakone offered a view of the entire eight provinces of Kanto.
It was also in Hakone that Sensei decided to take up his pen to fight for justice the year after he stepped down as Soka Gakkai president (in 1979). He later wrote of that time:
On a visit to the Hakone Training Center on July 26, 1980, I said to a Seikyo Shimbun reporter: "In the current situation, members are discouraged and finding it difficult to maintain hope.[4] After deep thought and careful consideration, I feel now is the time to start writing the 11th volume of The Human Revolution in serial installments. What do you think?"

At first the reporter hesitated to speak, but then he ventured that if publication were resumed, it would only provide further ammunition for the Nichiren Shoshu priesthood to attack me with.

"I'll take the full brunt of all attacks upon myself," I said. "It doesn't matter what happens to me; the welfare of the members is most important. They're suffering, and we need to find a way to encourage them. That's what matters!"

The next day, July 27, I went to Hachioji and, from around 5:00 that afternoon, resumed writing The Human Revolution.
■  ■  ■
At 9:00 a.m. on Saturday, July 16, 1966, the high school division members assembled at the Soka Gakkai Headquarters in Shinanomachi, Tokyo. Everyone wore sneakers and carried backpacks filled with three measures of rice, three cans of food and toiletries. It was the day of the long-awaited outdoor training session.
A light rain was falling. After doing gongyo at the Headquarters, the participants boarded chartered buses and departed for Hakone from Shinanomachi at 10:00 a.m. Sensei had carefully planned everything. On the way, youth division leaders sang songs for the members, enabling the high school division members to relax and enjoy themselves.
After passing through Odawara, they pulled over at a rest stop to eat lunch around noon, and arrived at the Hakone Training Center just after 1:00 p.m. The youth division leaders got off the buses there, while the rest of the members went on by bus to a nearby athletic field where they participated in a lively mini sports festival.
■  ■  ■
Around 4:00 p.m., when the games were finished, the high school division members boarded the buses again and made their way to the Hakone Training Center in Sengokubara.
Hiromi Yabe: After arriving at the training center, we, the young men, were assigned to clean up the garden.

There was a message from Sensei, "It's important for everyone to participate in caring for our facilities."

The garden of the training center had a gentle grassy slope, which was strewn with small stones. We were assigned to pick up the stones. We only did so for a short while, but I feel we learned the Soka Gakkai spirit in this seemingly insignificant task. Though no one might know of our efforts or thank us for them, each stone we picked up meant that one additional chance for an accident had been removed. Sensei taught us that protecting the Soka Gakkai was a matter of such simple, practical, hands-on efforts. This lesson was an important part of his outdoor training session.
■  ■  ■
Shortly after 5:00 p.m., while chanting in the Gohonzon room on the ground floor after changing their clothes, the members learned that Sensei would be arriving soon.
Five representatives who would be taking part in a commemorative tree planting ceremony went outside the training center to greet Sensei. As they did so, a car drove up. All five waited with excited anticipation.
Sensei stepped out of the car smiling and said cheerfully, "All right, let's plant that poplar tree."
He headed for the garden with the high school division members hurrying after him.
A poplar tree about the height of the young members was there ready to be planted. Poplars grow quickly and become quite tall, and even when toppled by the wind, send forth new shoots.
Sensei said, "I hope you'll grow tall and strong, just like this poplar."
Hiroko Takagi: Picking up a shovel, Sensei remarked, "Let us plant this tree with the utmost care," as he lightly tossed soil over the roots. Then each of the five representatives took the shovel in turn. After I, the last of the five, had placed dirt on the roots, Sensei said: "You must all be hungry. Let's go eat." He seemed to want to join the rest of the students as quickly as possible.
■  ■  ■
The high school division members went to the dining room, where they found long tables set up. It was their first meal with Sensei. The meal consisted of rice in plastic packs and the canned goods that they had brought with them.
While everyone sat there, nervous to be eating with Sensei, steaming bowls of hot pork soup were brought into the room
Kumiko Wakabayashi: The Kanagawa members were assigned to prepare the evening meal, so we arrived at the training center in a minivan ahead of everyone else. We had decided to make pork soup, and under the direction of the cook, we peeled potatoes, sliced onions and prepared the other ingredients. Everyone worked hard, hoping Sensei would enjoy the soup.

Kimiyo Kobayashi: A youth division leader came into the kitchen where we were working and told us that Sensei had asked if high school division members had made the soup. He had said repeatedly how delicious it was and requested seconds. We were all overjoyed to hear that Sensei liked what we had made.
■  ■  ■
While eating with the young members, Sensei casually engaged them in conversation. He had just completed writing volume two of his serialized novel The Human Revolution at the end of February that year. The serialized publication of the third volume was scheduled to begin about three months later, on October 1.
Sensei spoke to the young people as they ate. "I am writing my novel The Human Revolution here in Hakone. … "
The third volume would cover 21-year-old Shin'ichi Yamamoto's start of employment at his mentor Josei Toda's publishing company (Nihon Shogakkan), as well as the Tokyo war crimes tribunal (The International Military Tribunal for the Far East) that placed many Japanese war criminals on trial following Japan's defeat in World War II.
Kuniko Nakanishi: The second volume of The Human Revolution had just been published (on May 3). Sensei told us he hoped we would read his novel. He said to us, "Reading it through to the end will help you do your own human revolution." These words left a strong impression on me.
The Human Revolution is a novel about mentor and disciple. Thinking back, Sensei was teaching us that unsurpassed happiness is found by dedicating our lives to the path of mentor and disciple.
■  ■  ■
When supper was over, the high school division members returned to their rooms for a short time before meeting back in the Gohonzon room.
With more than 100 in attendance, the room was full. Outside, they could see the mist in the air and the softly shining outdoor lights. The mountain air entering from the open doors was refreshing.
At 8:00 p.m., Sensei entered the room.
"Thank you for coming," he said. "Let's do gongyo!"
Shigeru Asami: I remember Sensei's voice when leading gongyo that night was incredibly powerful. We all felt the grave importance of aligning our hearts with his as the guidance session began.
■  ■  ■
After gongyo, it was time for Sensei's guidance session.
He said: "Just make yourselves at home. Always feel free to be yourselves with me. Please relax and sit comfortably."[5]
Sensei continued, "From the perspective of Nichiren's teaching that 'There should be no discrimination between men or women' (see "The True Aspect of All Phenomena," WND-1, 385), all of you are equal."
The students nodded in understanding.
He then added: "As you all know, today is July 16. On this day in 1260, Nichiren Daishonin remonstrated with the government by submitting his treatise 'On Establishing the Correct Teaching for the Peace of the Land.' We must continue our struggle based on the message and spirit of Nichiren as expressed in that writing for the rest of our lives, and indeed, until kosen-rufu is fully achieved. July 16 is a very important and significant day. I hope that you will never forget that we have held the first outdoor training session of the Hosu-kai and Hosu Group on this day."[6]
"We won't!" everyone responded energetically.
Sensei continued: "All of you are the core members who will create a brilliant record of achievement for our movement in the next 20 to 30 years—one that will endure for as long as the Soka Gakkai exists. I am confident that your efforts will be remembered and you will go down in history as shining examples! I have no doubts about this.
"I hope that you will move forward with this awareness, always remembering this day, and that you will hold a commemorative meeting on July 16 every year. I would like to make this date an anniversary on which the Hosu-kai and Hosu Group members gather to celebrate their achievements and set forward anew. What do you think?"[7]
Everyone responded in the affirmative.
"Then let's make it official!"
Masaichi Ueda: What I, as high school division leader, had engraved in my life was that the history of the Soka Gakkai was one of struggle to establish the correct teaching for the peace of the land. In that struggle, President Makiguchi died in prison and President Toda endured two years of incarceration. Sensei was also imprisoned on false charges. This spirit of establishing the correct teaching has been kept alive, flowing from one president to another. Sensei proposed that we make July 16 a special anniversary in order to impress upon genuine disciples the essential spirit that they should engrave in their lives—the spirit of establishing the correct teaching for the peace of the land.

Yahiro Ryokaku: Sensei said, as if to himself, "I want to produce many great individuals from the Soka Gakkai." I resolved that the struggle of establishing the correct teaching meant that we, as Sensei's disciples, must demonstrate actual proof of personal victory in society.
■  ■  ■
What was the purpose behind these various forms of training the high school division members received?
Sensei later explained, "The future presidents of the Soka Gakkai must emerge from these three divisions [the high school, junior high school, and boys and girls divisions]."
The purpose was to foster disciples who shared Sensei's vision.
He then went on to discuss two major challenges faced by his own mentor. He said: "The first challenge was incarceration during World War II. Mr. Toda alone inherited President Makiguchi's legacy and rebuilt the Soka Gakkai. The second was the collapse of his businesses. This was a crushing blow to him. Everyone, including the youth, abandoned him. Not a single one of them continued to support him, either publicly or privately!"
The room fell silent in response to Sensei's indignation at this situation.
"In the end, I alone remained by his side. I was his only genuine disciple."
Mr. Toda also demonstrated this spirit of a disciple committee to standing by his mentor, even if he was the only one. This is the mark of a genuine disciple.
■  ■  ■
Sensei continued to speak, his words filled with the hope that the high school division members would grow into genuine disciples who possessed courage and strength. "I wish to say to you: I will be looking forward to your progress each July 16, observing how you change and grow year by year. I will keep watching to see what kind of people you become in 10 or 20 years."
Manako Hoshino: Sensei really did continue to take a personal interest in our activities.

After getting married in 1981, I began to experience one difficulty after another. My second son died soon after he was born, followed by my mother, who had been my greatest support. Then I had to care for my sick father.

In October of last year (2010), just one day after I had looked back over my life and thanked my husband for all the support he had given me through the years, I received a wonderful surprise. Sensei sent the two of us a poem.

Husband and wife
with hearts
like the full moon.
I could not hold back my tears. I felt that Sensei had been warmly watching over me all this time!
■  ■  ■
Sensei taught the members of the Hosu-kai and Hosu Group the fundamental spirit of mentor and disciple. He told them: "No matter what happens, embrace the Gohonzon throughout your lives, and continue to build and protect the Soka Gakkai. These two points should be the fundamental spirit of the Hosu-kai and Hosu Group."
Hiromi Yabe: Sensei said: "It is important that you study and make efforts to apply these two points that comprise the essential spirit of your groups. Without this spirit, no matter how fine the university from which you graduate, it will be difficult for you to tap your full potential. Without this spirit, your Buddhist practice will become secondary to your success and your life will be mediocre at best. That would be regrettable."

Forty-five years have now passed, and I am absolutely certain that those two points—to embrace the Gohonzon throughout our lives and build and protect the Soka Gakkai—have made a huge impact on my life.

Kotaro Hata: Sensei said: "It is possible that some of you will reach the end of your lives without ever becoming a top leader. But whatever your position in the organization, the important thing is to maintain the spirit to support and defend the Soka Gakkai."

I was deeply touched by the depth of his hopes for us.
■  ■  ■
Sensei said: "I will keep an eye on your growth in the hope of finding leaders to whom I can entrust the future of our movement. Believing that such people will emerge from among you, I will pass my vision on to you, my disciples."
Seiko Sato: His words were very solemn. He asked who was ready and determined to inherit his vision. Without hesitation, everyone replied affirmatively.

Then he said, "This is my hope for all of you."

That day became a turning point in my life. I felt as if my life's purpose had been set, and I resolved to advance straight ahead along the path of kosen-rufu together with Sensei.

Yumiko Hachiya: As the young women's division leader, that evening had a profound impact on me. In fact, many top youth division leaders were present at that meeting. All of us raised our hands in response to Sensei's call.

The high school division members were all so young and pure-hearted in their spirit to seek and respond to Sensei. Their resolve to unite with him taught us the formula for absolute victory.
■  ■  ■
Sensei then said: "Please be clear that those who disrespect the Gohonzon will end up being disrespected. Those who exploit the Soka Gakkai for their own selfish interests will find themselves unprotected when they need help."
In closing, Sensei expressed his great hopes for the high school division members and encouraged them to fulfill their mission and reveal their full potential.
Kayoko Oyama: Sensei's remarks at the guidance session reminded me of his guidance at the joint future division meeting in March earlier that same year at the head temple's Grand Reception Hall. At that time, he had said: "I have faith in you. If you let me down, it means that I have no good fortune."

I was determined not to do anything that would make Sensei say he lacked fortune. I strongly felt his trust in us as well as his strict compassion. I deeply resolved to struggle alongside him throughout my life and to win no matter what.
■  ■  ■
Two copies of the then recently published Lectures on "On Establishing the Correct Teaching for the Peace of the Land" lay on the small table next to Sensei.
"To commemorate this day, I would like to present a copy to one male and one female representative."
He called out the names of one young man and one young woman and opened the books to the cover page as he handed them over. The expressions on the young people's faces changed when they saw what was written inside the books.
Asayo Sekiguchi: I was completely taken aback as I received the thick volume of Lectures on "On Establishing the Correct Teaching for the Peace of the Land" from Sensei. Inside was written in his handwriting, "Presented on July 16, Daisaku." Also written were the words, "Young Phoenix Representative," along with my name.

As he handed me the book, Sensei said: "I present you with this work of remonstration against oppressive authorities."

Feeling as though I were floating on air, I resolved to make the spirit of establishing the correct teaching for the peace of the land the basis of my life.

Junko Tomori: I applauded as my friend received a copy of Sensei' s book, but to tell the truth, I was envious. As if he knew what I was feeling, Sensei said, "I have given this to two individuals as your representatives, which means I have presented it to all of you." Then he added, as if to stress the point: "You must never be jealous of others in the realm of faith. You will only harm your own life."

His words struck me to the quick. I felt like Sensei was telling me: "You mustn't let yourself become the prisoner of petty emotions and lose sight of the grander vision."
■  ■  ■
Sensei's expression softened as he took on the tone of an older brother: "Today I brought with me a copy of a book I read in my youth, Napoleon by Yusuke Tsurumi. I'd like to lend you this book so that you can pass it around among yourselves and take turns reading it."
He opened the book and said: "As encouragement for you, I wrote on the flyleaf: 'Follow your own unique path. There are many books to nourish your spirit in the struggle for kosen-rufu. July 16.'"
Sensei had written those words that day. He wanted the young people to study the book as nourishment in their struggle for kosen-rufu. That was his lesson to them. Mr. Toda always told him to be an active reader, not a passive one.
He then said, "I was also thinking of having you read Hall Caine's The Eternal City and Victor Hugo's Ninety-three."
The students applauded in agreement. They were all eager to read the books Sensei mentioned as soon as possible.
■  ■  ■
Sensei looked over the students and said: "Feel free to ask me anything. If you have a question, please raise your hand."
Several students did so immediately, asking various questions in turn.
A young men's high school division member then asked a difficult question, "Can you tell us about humanistic socialism?"
Sensei said, "I intend to write about that and other challenging topics. How about if you think about them, too, and write about them yourself?"
"I will!"
"My, what a powerful response!"
Everyone laughed.
"Actually, responding isn't important, taking action and showing proof are what matter.
"In my case, I did everything Mr. Toda asked." Sensei looked intently at the high school division members and remarked: "I see many capable people among you."
At the end of the question-and-answer session, he added: "Even if there are times when you can't do gongyo, never give up your faith. Continue advancing patiently, steadily and tenaciously. I encourage you to do gongyo so that you don't experience unhappiness and misfortune. It all comes down to tenacity, to your own tenacious spirit.
"OK, let's go outdoors!"
The guidance session came to an end. Outside, it had stopped raining.
■  ■  ■
The high school division members went out onto the lawn. The air was crisp. A light fog lingered and the lights illuminating the gentle slope were blurred.
Sensei sat in a chair and the young people gathered around him in a circle. Snacks were brought out by local members. There were steamed potatoes, sweet bean soup, large slices of watermelon and the famous local Hakone delicacy, eggs boiled in hot springs.
Masakhi Ueda: The high school division members were delighted when the snacks came out. Sensei encouraged everyone to eat up, saying that it was crucial to their growth. He smiled to see them so happy.
■  ■  ■
Everyone ate their fill. Sensei then suggested they sing the "Song of Comrades."
Masaaki Gono: I jumped up and sang the first verse. I have never been so nervous in all my life.

Sensei listened, keeping time with a fan as I sang. I felt his high hopes for me.

Shogo Ohashi: Then we sang a number of other old favorites. When we'd finished singing, Sensei said: "I understand the Hosu-kai and Hosu Group don't have their own song. Let's compose one and sing it together."

Later, we divided into small groups and began working on the lyrics together. We eventually narrowed it down to two sets of lyrics, which we combined for the final song.

Takaharu Matsumoto: In January of the following year (1967), together with the second class of Hosu-kai and Hosu Group members, we performed "Song of the Young Phoenixes" for Sensei.

"That's a great song!" he said, and he asked us to sing it for him again and again.

Then, he remarked: "It really is a good song. I'd like to let everyone at the January Headquarters leaders meeting hear it. You can all sing it for them."

Yoshinori Wakabayashi: We sang the "Song of the Young Phoenixes" at the Headquarters leaders meeting held at the Budokan in January 1967. We were told that Sensei said: "They may not think this is all that important now, but they are creating history. The time will come when this is understood."
■  ■  ■
The evening began to grow cool.
Sensei said, as if speaking to each of us individually: "Always advance together with me. Never abandon your faith or leave the Soka Gakkai."
Everyone remained standing around Sensei. No one wanted to leave.
"It's time for me to do some writing, so I must go," he added. "The garden is spacious, so please take a nice walk."
"Thank you!" The spirited voices that resounded in the night air brimmed with their vow for kosen-rufu. The mist had cleared, and the outline of the mountain peaks were visible in the distance.
Muneyoshi Ichiyanagi: While everyone was eating and singing, I had been going back and forth between the kitchen and the garden, carrying out food. Then, I heard someone say "Goodbye!" in the distance. It's over, I thought, and then I saw someone walking toward me. It was Sensei. He extended his hand and said: "Thank you. I appreciate your efforts."

I still vividly remember how moved I was, as well as the feel of his hand. He taught me the importance of valuing those working behind the scenes. And when I returned to my room, he had some juice sent to me, in case I was tired from my efforts.

To the very end, Sensei's great warmth and compassion enveloped the outdoor training session. We all witnessed his tremendous dedication to fostering youth.
■  ■  ■
Sensei's training of the Hosu-kai and Hosu Group that had begun with his Gosho lecture on January 8, 1966, came to an end with the outdoor training session on July 16.
January 8 was the day (in 1945) that President Toda learned of the death of his mentor in prison. It was the day that he vowed to vindicate President Makiguchi, by demonstrating the truth of his mentor's ideas and exposing his unjust persecution at the hands of Japanese militarist authorities.
July 16, meanwhile, was the day that Nichiren Daishonin presented his treatise "On Establishing the Correct Teaching for the Peace of the Land" to Japan's ruling authorities in 1260.
Sensei' s training of the young phoenixes, therefore, began on the date of Mr. Toda's vow to vindicate his mentor and concluded on the date of Nichiren's remonstration with the authorities. His intention in choosing those dates was clear.
Masaichi Ueda: What was Sensei trying to entrust to the high school division members? I believe he was entrusting them with realizing the ideal of establishing the correct teaching for the peace of the land and eliminating misery from the world.

But in the process of achieving that, a powerful storm of persecution would be stirred up. Only disciples completely united with their mentor could withstand the raging breakers of such oppression. Sensei was earnestly striving to construct a strong network of such united disciples who would dedicate their lives to establishing the correct teaching for the peace of the land.
■  ■  ■
This year (2011) marks 45 years since that Hakone outdoor training session, where the high school division members pledged to advance alongside their mentor.
In an essay (in 2005), Sensei referred to the original Hosu-kai and Hosu Group members, saying: "The earnest determination in your eyes shines more brightly with each passing year. Hearing the word 'Hosu' (young phoenixes) fills my being with youthful vigor. The time has come for you to fulfill your vow and reveal your true potential even more. The time has arrived when your all-out efforts will enable everyone to enjoy brilliant victory."
A genuine vow is one to which we remain committed throughout our lives. Having such a vow will enable us to triumphantly celebrate the 100th anniversary of our movement (in 2030).
To be continued.
Translated from the July 2011 issue of the Daibyakurenge, the Soka Gakkai's monthly study journal.
You are reading {{ meterCount }} of {{ meterMax }} free premium articles
Subscribe for unlimited access