Deeply committed to the education and development of children and youth, SGI President Ikeda, as the third Soka Gakkai president, established the high school division in June 1964, the junior high school division in January 1965, and the boys and girls division in September 1965—which together comprise the future division.
The present generation of future division members will be the key protagonists of the kosen-rufu movement when the Soka Gakkai celebrates its 100th anniversary in 2030. With this recognition, the Soka Gakkai monthly study journal Daibyakurenge (starting from its November 2010 issue) launched a series chronicling President Ikeda's efforts to foster the future division members, along with graduates' personal accounts and recollections of meetings and interactions with President Ikeda in their youth.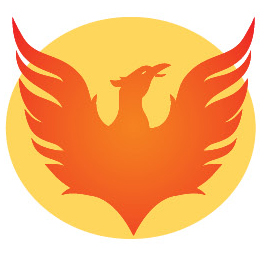 Ikeda Sensei offered the young phoenixes concrete goals. He said:
"I hope you will all continue onto a university after graduating from high school. If your family can't afford to send you, I hope you will get a job and pay for your own education, enrolling in night classes or pursuing a correspondence course. Please find a way to graduate from college through your own efforts.
"If poor health or family circumstances prevent you from obtaining a higher education, just resolve to demonstrate even greater ability than that which can be acquired at a university, through your Buddhist practice, your study of Nichiren Daishonin's teachings and your personal efforts to develop and improve yourself."
Kyoichi Miura (Soka Gakkai men's division vice ward leader): Because I had attended a technical high school in Aomori Prefecture, it never occurred to me to try to go to college. But thanks to Sensei's encouragement, I applied and was accepted.

The tuition, however, was a problem. My father died when I was in the fifth grade, and my mother raised my sister and me on her own by working for a newspaper distributor. Every day, she would drive off on her motor-bike with a stack of newspapers taller than herself; and in the old days, when it snowed, she would go pick up the newspapers at the train station with a sled.

Though we had no money to spare, my mother, determined to respond to Sensei's aspirations for the youth, found ways to save for my tuition.

After I graduated, I was employed by Soka University when it opened. I was later involved in establishing the university's engineering department and graduate school. I have been fortunate enough to devote my life to helping realize Sensei's vision.

Takeshi Magami (Soka Gakkai vice headquarters leader): I was 23 at the time. In the seven years since I had contracted tuberculosis in my second year of high school, I had been repeatedly hospitalized.

After returning to school, I was appointed a high school division corps leader, but I was unable to overcome my frustration and embarrassment at being so far behind my peers. It was then that I attended the future division joint meeting with Sensei.
Touched by the high hopes that Sensei had for even someone like me, I couldn't stop crying. I also deeply understood that my illness had profound significance in my life, and that I had a mission to strive as a high school division leader alongside Sensei.

By the time I joined the workforce at age 24, I had surmounted my feelings of inadequacy. Sensei taught me the pride of being one of his direct disciples.
■  ■  ■
Sensei then addressed the female high school division members as a father might address his daughters: "Please attend university if you can. If your circumstances prevent you from doing so, please lead a life based on your Buddhist practice that will enable you to accumulate tremendous benefits, while seeking guidance and support from your parents and seniors in faith along the way. Do your best as the core of the Soka Gakkai. Don't get involved in the kind of relationships that could end up ruining your life. Please chant Nam-myoho-renge-kyo so that you can build a solid foundation of good fortune in this important time of your youth and lead a wise and successful life."
Yoshie Harayama (Soka Gakkai women's division ward chairperson): I went to a prestigious high school, so I assumed I'd be going on to college. But then my father incurred a great deal of debt in a joint business venture that didn't work out, and my family could no longer afford to send me to college.

I was terribly disappointed but, through chanting Nam-myoho-renge-kyo, I resolved to lead a life based on my Buddhist practice and accumulate good fortune. I would strive as a leader for kosen-rufu, taking full responsibility for the Soka Gakkai. Sensei's guidance echoed in my mind.

After graduating from high school, I was unexpectedly offered a job at the Soka Gakkai headquarters. One day, Sensei was talking to the new headquarters staff members, and he asked me how long my father had been in the workforce. "Twenty-five years," I told him. "I see," he said. "Your father has worked very hard to raise you."

When I got home and told my father what Sensei had said, he wept and voiced his determination to live up to Sensei's expectations.

It's all thanks to Sensei that my family was able to overcome its difficulties.

Kumiko Wakabayashi (Soka Gakkai Educators Division vice ward leader): From that day, Sensei's guidance to "be aware of your mission" burned brightly in my heart.

I studied at night school while working during the day and eventually became a teacher at the elementary, junior high and high school levels. I was also able to pursue educational research at Denmark's Askov Folk High School, which later bestowed its Askov Educational Award upon Sensei.

Everything I have achieved I owe to Sensei. He enabled me to fulfill my mission.
"I hope you will all follow your own unique course in life to the fullest, basing yourselves on faith in the Daishonin's
teachings. This is my wish."
■  ■  ■
The second wish Sensei conveyed in his speech was: "I hope you will all follow your own unique course in life to the fullest, basing yourselves on faith in the Daishonin's teachings. This is my wish."
He then shared several points about why it is crucial to lead a life based on faith. He said:
There is no other key to happiness than Nichiren Daishonin's life philosophy.
The best and noblest life is achieved through the faith and practice of the Soka Gakkai.
There is no other way to accumulate great and enduring benefit in life than by upholding faith in Nichiren Buddhism in the realm of the Soka Gakkai.
Those who practice Nichiren's teachings are guaranteed to be victorious.
The more you develop your faith, the more you will be able to become leaders of the 20th and 21st centuries.
Sensei's goal was to foster future leaders. He built the stage on which the leaders of the next generation could be fully and vibrantly active—in Japan, around the globe and in every area of society. He said, "I am taking every action possible to raise capable people, for the sake of kosen-rufu in Japan and the entire world."
He also remarked, "My true intention is to see all of you grow."
The young phoenixes would decide the future. Their efforts for kosen-rufu would enable them to attain happiness, lead noble lives, enjoy great benefit and achieve ultimate victory.
Eiko Matsuoka (Soka Gakkai women's division vice headquarters leader): Sensei said: "The future cannot depend on just one or two people. Unless as many people as possible awaken to their mission and take full responsibility for our movement with the same spirit as me, we will not reach our goal of worldwide kosen-rufu."

Sensei encouraged us to have the same spirit he did. I was deeply moved that he had such faith in all of us 16-year-olds.

Yoko Mizuno (Soka Gakkai women's division ward chairperson): Later, I was employed by Soka University, which had just recently been established. At the university, too, Sensei was taking steps for the future. I couldn't help but be impressed by the grand scale of his plans for the future.
■  ■  ■
How can everyone, without exception, be inspired to stand up to fulfill the purpose for which they were born into this world?
Sensei spoke with great intensity: "Everything I'm doing is for you. It's not for the present youth division or the leaders of the Soka Gakkai. I want to pass the baton of our movement on to you. I want to open the way for you. Until I succeed in doing that, no criticism or hardship will stop me. I hope that even a few of you will strive to realize these aspirations as you advance through life illuminated by the Mystic Law. I have faith in you. If you let me down, it means that I have no good fortune."
Hiromitsu Ogata (Soka Gakkai Vice President; Seikyo Shimbun editorial general bureau director): A shock ran through me. I could never allow Sensei, who had such high hopes for us, to say that he had no good fortune! I firmly resolved that no matter what happened, even if I were alone, I would become a capable individual and respond to Sensei's aspirations.

Ichiko Yamashita (Soka Gakkai region women's division leader): "If the high school division lets me down. … " When I heard Sensei say that, it seared my heart. I silently called out to him: "I will never do anything to cause you grief! I will never let you down! I'll make sure that none of us do!" We all felt the same way.
■  ■  ■
"There's one more thing I'd like to say," Ikeda Sensei remarked before bringing his speech to his successors to a close.
"The present young men's division, which is now more than a million members strong, was built by a core group consisting of me and a few others. I'd like you, the pioneering high school division members, to advance from now on with the spirit that you are building the foundation for the future of the Soka Gakkai, for the success of all who come after you, and for the great development of our movement. With that request, I close my speech today."
Seiko Sato (Soka Gakkai women's division national vice leader): Sensei's hopes for us reverberated in my being: "You will determine the Soka Gakkai's future!" "Take responsibility for the growth of the Soka movement!" He was passing the baton of kosen-rufu to the next generation.
To be continued in an upcoming issue.
Translated from the April 2011 issue of the Daibyakurenge, the Soka Gakkai's monthly study journal.
You are reading {{ meterCount }} of {{ meterMax }} free premium articles
Subscribe for unlimited access