In these uncertain and turbulent times, members have been utilizing the SGI-USA publications more than ever to encourage their friends, family and fellow Buddhists. Through such efforts, many guests have subscribed to learn more about our practice of Nichiren Buddhism, while members across the country have renewed their subscriptions to refresh their faith.
Ikeda Sensei gave the World Tribune its motto, "Voice of Courage and Hope," which perfectly captures the mission of both the newspaper the study magazine, Living Buddhism.
The following are impressions from members and a guest on what they get out of studying the publications.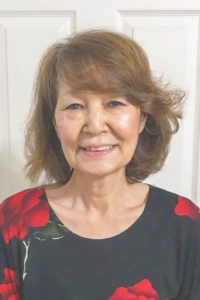 Sachiko Day
Vice District Women's Leader
El Paso, Texas
Earlier this year, my son became very ill with the coronavirus. I held a major campaign of chanting Nam-myoho-renge-kyo for his recovery. My determined prayer was that, no matter what, "he will overcome this!" My son fully recovered and is back at work.
Out of deep appreciation for my practice, I've been calling and talking with people so they can start receiving the SGI-USA publications. One member in our district joined in the '80s but stopped practicing. I shared with her that every issue of the World Tribune is Ikeda Sensei's personal letter to her. She said, OK! and re-subscribed for the first time in 32 years! Another member's father is a preacher with his own church. I asked him to subscribe to understand what the SGI is teaching, and he was happy to do so!
In August, we achieved our district goal of encouraging 15 people to subscribe to the publications. On Sept. 1, I helped two more. I'm determined to do my best and connect as many people as I can to Sensei's letters of happiness.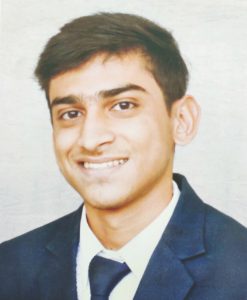 Yashraj Chhabria
District Young Men's Leader
Montego Bay, Jamaica
I recently renewed my subscription to the SGI-USA publications with the understanding that faith, practice and study are the three pillars of Nichiren Buddhism. If one pillar is missing, we cannot experience the full benefits of our practice.
Whenever I feel discouraged and read the experiences in the World Tribune or Ikeda Sensei's monthly message in the Living Buddhism, I am inspired to keep moving forward. There are three overarching themes that I have engraved from Sensei's guidance in the publications: 1) the youth are the lions of the SGI because we will carry on the practice, 2) never give up and 3) even if my friends don't take to the practice, it is the heart that matters, and that once a seed is sown, it will surely bear fruit.
Every Sunday on Zoom, the members and guests of Montego Bay District get together to study from our publications and have a discussion. We currently have 29 members who subscribed in our district, and I am encouraging others, too, so that we can all strengthen our practice together.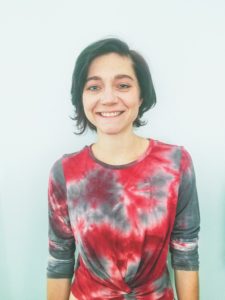 Carly Goebel
Youth Guest
Los Angeles, California
I was introduced to Nichiren Buddhism seven years ago, but the practice came back to me recently when I needed it the most. I've been battling a chronic pain disorder and am still recovering from a car accident in 2013, which left me bedridden for four years. I was also overwhelmed by the recent death of my best friend and business partner. During this time, I reconnected with SGI-USA members and started receiving the publications.
The first thing I read was Ikeda Sensei's essay "The Limitless Power and Potential of Youth." I was incredibly inspired reading about how he turned poison into medicine during the tumultuous times following WWII through meeting his mentor, Josei Toda. What resonated with me more than anything was Sensei's encouragement "The greater the resistance waves meet, the stronger they grow" (Aug. 7 World Tribune, p. 2).
I just started a nonprofit to educate and support people living in physical pain. The company grew out of my own experience of completely changing my outlook on living with a pain disorder.
With the strength I feel from raising my life condition through chanting Nam-myoho-renge-kyo and now studying, I know I can not only overcome anything life throws my way but also consciously grow from it and share this practice with others so they can do the same.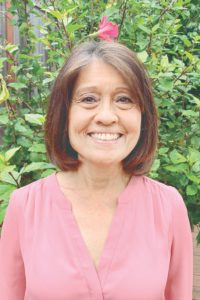 Yoko Gatineau
Region Women's Leader
Santa Cruz, California
In August, our members faced three major fires in Monterey and Santa Cruz counties. Our region team immediately united with the local chapter leaders to reach out to all the members and ensure their safety. We also began a serious chanting campaign.
Sixty-four members were displaced, but fortunately, they were all safe and none of their homes were destroyed. Many members have been transforming this challenging time by spreading hope through their practice. One women's leader invited an evacuee, who was also her longtime friend, to stay with her. This friend had never shown interest in Buddhism, but the next morning, the women's leader woke up to her reading the SGI-USA publications and telling her: "These are amazing! How do I subscribe?"
Another encouraging story is of a district women's leader who had been doing her best to encourage one member almost every day. The member is a single mother of two kids facing many difficulties, but she recently renewed her SGI-USA publications. This was a huge breakthrough as she hadn't been receiving them for over 10 years! She now wants to invite a friend to an SGI meeting.
About 80% of the members who evacuated are now back at home, and we will continue our chanting campaign and member-care efforts until all evacuation orders are lifted and every member has safely returned.
---
You are reading {{ meterCount }} of {{ meterMax }} free premium articles
Subscribe for unlimited access