Aliso Viejo, Calif., July 17— The Soka University of America Board of Trustees appointed Edward M. Feasel as the university's second president. He succeeds Daniel Y. Habuki, who completed his 27th year as the institution's inaugural president before retiring this summer.
"It was my distinct pleasure to serve in Danny Habuki's administration for over 20 years, and I thank and congratulate him on all of his accomplishments during his incredible tenure as SUA president," said President Feasel, who most recently served as executive vice president, chief operating officer, chief academic officer and professor of economics. "Becoming president of SUA at this auspicious time as we celebrate the upcoming 20th anniversary of the undergraduate program, I am focused on recommitting to the founding principles and spirit upon which [Daisaku] Ikeda established SUA."
As one of SUA's founding faculty members and first dean of students, President Feasel established all the offices within the student affairs area and was part of the team that created the undergraduate curriculum.
He received his bachelor's and doctorate in economics from Yale University and the University of California, Berkeley, respectively. Before his hire at SUA, President Feasel worked at the Public Policy Institute of California, UC Berkeley, George Washington University, Central European University in Prague, Czech Republic, and the University of Economics in Bratislava, Slovakia. He has also authored academic articles and books on global economics.
In a statement on behalf of SUA's Board of Trustees, chairperson Stephen Dunham wrote, "We look forward to Dr. Feasel's dynamic leadership and have full confidence in him to elevate SUA to the next level and fulfill our grand mission for peace, human rights and the sanctity of life through supporting and educating our students to become global citizens committed to these ideals."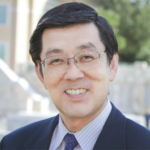 Daniel Y. Habuki named president emeritus.
With deep appreciation for his nearly three decades of extraordinary efforts and dedication to the university, the board of trustees appointed Mr. Habuki as president emeritus of SUA.
Under his leadership, SUA grew from a small graduate program in the 1990s[1] to one of the top 30 liberal arts colleges in the country, with many students being accepted into top graduate schools worldwide. Among his many contributions, the president emeritus also established the Soka Opportunity Grant program to make Soka education available to students of limited means around the world.
"None of this would have been possible without the tremendous vision, founding principles and support by our university founder, Dr. Daisaku Ikeda, to whom I have dedicated my life's work," President Emeritus Habuki said. "I am deeply humbled and filled with appreciation to have had this opportunity to serve and to be surrounded by such dedicated staff, faculty and students. And I especially want to express my appreciation to our alumni, the treasures of SUA, who are living our mission as global citizens and leaders each day in making the world a better place."
SUA makes additional appointments.
In addition to naming a new president, the university made the following hires: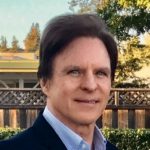 David Welch, university counsel. Mr. Welch is an experienced litigation attorney focusing on jury trials, contested hearings and arbitrations.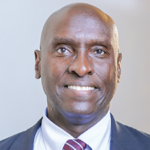 Kevin Moncrief, vice president for Mission Integration, a role focused on ensuring that the founder's vision, intention and principles are thoroughly integrated throughout all parts of the university (students, faculty, operations, etc.). He is also a member of SUA's faculty and has an extensive career in higher education and business. Mr. Moncrief received his doctorate in management from Claremont Graduate University.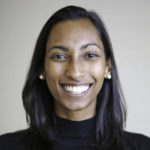 Maya Gunaseharan, manager of Diversity Initiatives and Community Building, a role that will coordinate efforts to develop and maintain a diverse, equitable and inclusive community for students, staff and faculty. Ms. Gunaseharan earned her undergraduate degree at Cornell University and her master's in Educational Leadership and Societal Change from SUA.
---
Education that fosters a love for humankind and the intellectual basis to create peace.
Daisaku Ikeda founded Soka University of America in 2001 as a private liberal arts undergraduate program in Aliso Viejo, California, based on the following vision: "What our world most requires now is the kind of education that fosters love for humankind, that develops character—that provides an intellectual basis for the realization of peace and empowers learners to contribute to and improve society."[2]
Its master's program in Educational Leadership and Societal Change launched in 2014.
SUA offers an 8:1 student- to-faculty ratio and study abroad for every undergraduate student. Founded upon the Buddhist principles of peace, human rights and the sanctity of life, SUA is open to top students of all backgrounds and beliefs. About 45% of students have come from more than 60 other countries. Admitted students whose annual family income is $60,000 or less may be eligible for full tuition Soka Opportunity Grants. Additional grant opportunities are available for higher income levels.
Visit www.soka.edu to learn more about the university and its mission.
—The article was adapted from SUA's press releases, with additional reporting by the World Tribune staff.
References
In 1987, Soka University Los Angeles (SULA)—a forerunner of SUA—was established in Calabasas, Calif., as a branch campus of Soka University in Japan to provide English instruction for students from Japan. In 1994, the university opened its graduate school, offering a master's program in second and foreign language education, with a concentration in teaching English to speakers of other languages. With the opening of the graduate school, the university became a freestanding independent institution, separate from Soka University in Japan, changing its name to Soka University of America. In 2007, the graduate school transferred to the Aliso Viejo, Calif., campus. In 2014, the graduate program switched its focus solely to the newly launched master's in Educational Leadership and Societal Change. ↩︎
www.soka.edu <accessed on July 28>. ↩︎
You are reading {{ meterCount }} of {{ meterMax }} free premium articles
Subscribe for unlimited access