In August, men's division members held lively virtual gatherings throughout each of the SGI-USA's 109 regions. These meetings celebrated the 73rd anniversary of Ikeda Sensei's joining the Soka Gakkai on Aug. 24, 1947.
In his message, Sensei said in part:
In this most trying time, please challenge yourselves with joyful enthusiasm and continue to chant resounding and invincible daimoku [Nam-myoho-renge-kyo] with the conviction that "no prayer goes unanswered." Shining with the supreme light of Buddhahood, please illuminate your families and friends, and continue to send rays of hope into your communities. And please win decisively in every situation as you write an unparalleled personal history of happiness and victory.
In the weeks leading up to the meetings, men's leaders and members engaged in an all-out effort to hold heart-to-heart dialogues with as many men's division members as possible, based on the resolve to "leave no man behind."
Due to these causes and with the support of the women's and youth divisions, over 25,500 men were reached out to and encouraged, while a total of 9,702 men attended the gatherings, including over 304 youth guests. This was an unprecedented victory, which far exceeded the attendance goal of 7,000.
In a video message, SGI-USA Men's Leader Kevin Moncrief thanked the participants for their preparations. He emphasized the importance of the men triumphing in every endeavor based on making a vow with their mentor, just as Sensei has done with second Soka Gakkai President Josei Toda. Mr. Moncrief also conveyed Sensei's conviction that having a vow provides the strength to create history and the sword to defeat devilish functions.
Each meeting featured inspiring and heartfelt experiences from guests, new members and long-time practitioners of Nichiren Buddhism. Financial and health challenges were common topics, with many men sharing how they realized a breakthrough when they strove to accumulate "treasures of the heart" (see "The Three Kinds of Treasure," The Writings of Nichiren Daishonin, vol. 1, p. 851) by working for kosen-rufu and manifesting an undefeated spirit in their practice.
This included efforts to introduce young men to the SGI. Dez Thompkins, of Louisville, Kentucky, shared how he recently met a young man at a coffee shop and, wanting to spread some hope, shared Nichiren Buddhism with him. This young man not only attended the men's meeting but also signed up for the SGI-USA publications and expressed his desire to become a member. Since the gatherings, a number of men who had previously struggled to attend SGI-USA activities have begun joyfully participating in their districts. Many others are continuing their efforts to engage in dialogue with one man after another, unwavering in their efforts to ensure that no man is ever left behind.
—Prepared by the World Tribune staff
---
Voices from the Men's General Meetings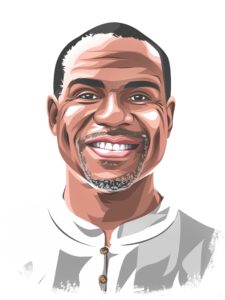 Kevin Holmes
Atlanta, Georgia
Toward our men's general meeting, I renewed my appreciation for the fact that, because of my faith, I can move through the ups and downs of life with joy. At the meeting, I shared my experience in an authentic and open way, and left the gathering feeling challenged to create the same kind of successful meeting in my own chapter.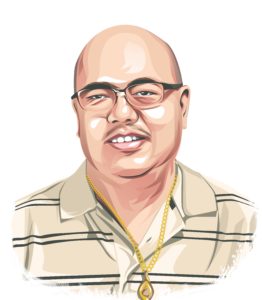 Wilson Lucero
Brownsville, Texas
Before our men's meeting, I contracted COVID-19 and was in the hospital. I felt like giving up but decided that my mission was not over. The next day, I began recovering. I was overjoyed to share my experience at our meeting. Amid the pandemic, we have persevered in finding new ways to share Buddhism while creating immeasurable good fortune.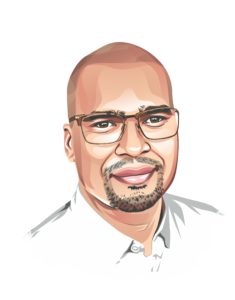 Justin Ruffin
Vallejo, California
What resonated with me the most was when the guest leader said that the youth are the ones who will bring about actual change in these tumultuous times. This touched me because I have a teenage daughter who is speaking out for equal rights. I left the meeting feeling more empowered than ever and ready to fight for kosen-rufu!
You are reading {{ meterCount }} of {{ meterMax }} free premium articles
Subscribe for unlimited access