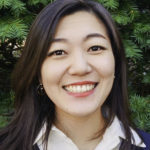 Lillian I
East Territory Vice Young Women's Leader
Ms. I lives in Cambridge, Massachusetts, and works as the program manager for the Ikeda Center for Peace, Learning, and Dialogue. She is also the North Zone young women's leader in the SGI-USA.
In her new role as the East Territory vice young women's leader, Ms. I said: "Thinking back on the person I was before I started my Buddhist practice, I owe my life to SGI President Ikeda, my sisters in the young women's division, the members and this incredible organization. I vow to repay this debt of gratitude by giving my whole life to supporting the young women of East Territory, raising many successors and always fighting on the front lines!"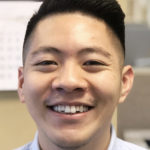 Martin Saito
West Territory Vice Young Men's Leader
Mr. Saito resides in Los Angeles and works at the SGI-USA Headquarters in the Organization Center. He is also the Los Angeles Sunshine Zone young men's leader.
Mr. Saito's determination is to support the territory young men's leader, Jeff Foster, in "building the foremost young men's organization" through strengthening training in the areas of propagation, and Gajokai and Soka Group (SGI young men's behind-the-scenes training and support groups).
Through his new responsibility, Mr. Saito vowed to "realize SGI President Ikeda's expectations for West Territory and Southern California, where he has visited 19 times."
Mao Izumi Ross
West Territory Vice Young Women's Leader
Ms. Izumi Ross, of Daly City, California, is studying toward the successful completion of her CPA exams, In response to her appointment as the West Territory vice young women's leader, Ms. Izumi Ross said that her determination is to personally "expand my life like never before and repay my debt of gratitude to my mentor, while supporting all of the young women in West Territory to do the same" (see her experience on page 5).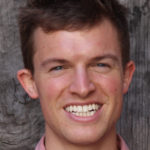 Grady Tesch
SGI-USA Arts Department Young Men's Leader
Mr. Tesch hails from New York City and is a full-time musician. He also serves as the Downtown Manhattan Region young men's leader in the SGI-USA. Working mainly with jazz mallets, he composes film scores, performs in local jazz groups and teaches percussion to elementary school students.
In his new role in the Arts Department, which is the SGI-USA's group for artists of any discipline, Mr. Tesch vowed to "raise artists who can expand the life condition of society and demonstrate the greatness of our mentor, SGI President Ikeda." In addition, his determination is for the Arts Department to "be a great force to lead propagation, spearheading the campaign this year to introduce 6,000 youth to the SGI-USA!"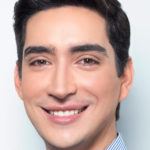 Gabriel Zune
SGI-USA Courageous Freedom Group Youth Leader
Mr. Zune, who lives in Miami, works as a project manager for a general contractor in Florida. He is also the Florida Zone young men's leader.
In his new role for the Courageous Freedom Group, which supports SGI-USA members of the LGBTQ community, Mr. Zune said that his determination is "to continue expanding and supporting our diverse youth through spreading the SGI's message of hope, acceptance and respect for all living beings." He also shared his conviction that struggling youth will awaken to their unique missions, based on their true identity as Bodhisattvas of the Earth, and "bring infinite hope to their communities through peaceful dialogues and interactions, regardless of their backgrounds."
---
Transforming Your Life Through Leadership
"Soka Gakkai leadership positions exist for the sake of kosen-rufu. I don't think they should be regarded in the same light as positions in a company or in society. In his guidance, second Soka Gakkai President [Josei] Toda was saying that when we are assigned a leadership role in the Soka Gakkai, we should accept it as having come from
the Buddha's intent and decree, and devote ourselves to fulfilling our responsibility.
"That's why I think that no matter how tough your situation is, the important thing is to have the attitude to willingly take on any Soka Gakkai leadership position. Even if you are very busy, you should exert yourself as a leader for the sake of the Law and your fellow members. In the process, you will be able to develop yourself, transform your state of life and do your human revolution, accumulating benefit and good fortune along the way." (The New Human Revolution, vol. 26, p. 367)
You are reading {{ meterCount }} of {{ meterMax }} free premium articles
Subscribe for unlimited access