Aliso Viejo, Calif.—Soka University of America's state-of-the-art Marie and Pierre Curie Hall will debut this fall to support the new life sciences concentration for undergraduate students interested in biology, biomedical research, biotechnology, public health and medicine (pre-med).
This kicks off a series of long-awaited developments toward the university's 20th-anniversary celebrations next year.
The newly appointed SUA President Edward M. Feasel has overseen the approval and process of creating the new concentration and its facility. In a press release, he said, "We are excited to introduce our new concentration in the life sciences, which we are confident will send many great Soka graduates out into all spheres of the life sciences, including medicine, where they will make important and necessary contributions to the betterment of society—just as we have done in our other concentrations for 15 years now."
The new concentration—which prepares students to "engage in the dynamic field of public health with a global outlook that considers the societal and cultural implications of new advances in science"—falls under SUA's bachelor's in liberal arts program. To ensure the safety of the campus community during the coronavirus pandemic, instruction for the fall semester will be remote.
The Marie and Pierre Curie Hall, a stunning four-story, 91,370 square-foot building, features 19 labs, three classrooms, 26 faculty and administrative offices, 11 conference rooms and a 100-seat auditorium alongside open collaborative spaces and student workstations throughout the facility.
Daisaku Ikeda established SUA's undergraduate program in 2001 in Aliso Viejo, California. Founded upon the Buddhist principles of peace, human rights and the sanctity of life, SUA is open to top students of all backgrounds and beliefs. Visit www.soka.edu for more information.
—Prepared by the World Tribune staff
---
Did You Know?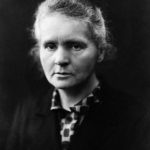 Marie Curie was not only the first woman to receive a Nobel Prize but also the first person to win the Nobel Prize twice and in two scientific fields (physics in 1903 with her husband, Pierre, and chemistry in 1911).
---
A History of Education at SUA
1987—Dedication of SUA's forerunner, Soka University Los Angeles, in Calabasas, Calif.
1994—Graduate school opens in Calabasas
1995—Site in Aliso Viejo, Calif., acquired for new campus

2001—Undergraduate program opens at Aliso Viejo campus on May 3
2005—First undergraduate commencement and accreditation on May 22
2007—Graduate school transfers to Aliso Viejo
2013—Graduate school announces new master's program
You are reading {{ meterCount }} of {{ meterMax }} free premium articles
Subscribe for unlimited access