As members continue to encourage one another remotely during the coronavirus pandemic, a virtual meeting was held on Dec. 5—but this gathering was entirely interpreted through American Sign Language (ASL).
The SGI-USA held its first ASL intro-to-Buddhism meeting for members and
guests of the deaf and hard-of-hearing community across the nation. The activity kicked off with an explanation of the basics of Nichiren Buddhism, including the practice of chanting Nam-myoho-renge-kyo to uncover the wisdom and courage needed to overcome life's challenges and realize absolute happiness for oneself and others.
Perfectly capturing these points, Katy Saini, a young women's chapter leader in Centreville, Virginia, followed with a powerful experience of using her Buddhist practice to navigate these uncertain times surrounding the pandemic as a teacher for deaf and hard-of-hearing children. She also shared Buddhism with two fellow teachers, and one of them is now chanting.
Men's division member Larry Whitt, of New York, then gave a stirring study presentation on human revolution and the importance of elevating our life condition to transform our struggles and difficult relationships. He emphasized that the key to establishing a life condition of Buddha- hood, or viewing life from "an enlightened perspective," is through taking action for the happiness of others.
For the final portion of the meeting, New York Zone Leader Tsuneo Yabusaki held a Q&A session. One participant asked how deaf people chant, to which a member responded by beautifully demonstrating it in sign language. Mr. Yabusaki then explained that what matters most is one's sincere heart and intention when offering prayers. He cited two passages from Nichiren Daishonin's writings: "It is the heart that is important" ("The Strategy of the Lotus Sutra," The Writings of Nichiren Daishonin, vol. 1, p. 1000) and "Words can- not fully express what is in the heart" ("On Curing Karmic Disease," WND-1, 634).
In response to a member's question of how to support a longtime friend struggling with illness, Mr. Yabusaki reminded the participants to never give up chanting for the absolute victory of their friends. "Nobody else can fulfill your unique mission as a Bodhisattva of the Earth," he said. He then closed with Ikeda Sensei's guidance from The New Human Revolution:
Facing difficulties or unfavorable circumstances makes our mission only that much greater. When we overcome our obstacles and triumph, we show people who are struggling with the same issues—indeed, all people—the way to victory, giving them hope and courage. That is why we mustn't be swayed or disheartened by hardships or adversity. They are precious trials bestowed upon us so that we can become genuine champions of life, and as such they constitute our noble mission." (vol. 16, p. 27)
---
Voices from the ASL Community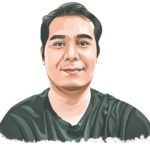 Jason Aliberto
Seattle, Wash.
I was inspired to see so many other deaf and hard-of-hearing members at our first American Sign Language intro-to-Buddhism meeting. It was my first time emceeing for the deaf and hard-of-hearing community, but I felt very comfortable using my native language to contribute to something much bigger than just myself. After the meeting, the ASL Committee involved with the event discussed how to best explain concepts like shakubuku and mentor and disciple. I want to help make Buddhism more accessible for the deaf and hard of hearing, and I am ready for this challenge!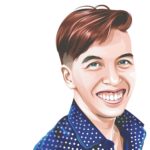 Sage Broman
Vista, Calif.
I attended this event with my friend who is hard of hearing. She is interested in Buddhism and thought the meeting was very encouraging. Our practice challenges us to expand our compassion and understanding for everyone, and I'm really happy that we are making efforts to empower those who are far too frequently excluded by society. I'm excited to see more activities like this in the future, and I think this was a great first step toward creating a place for people in the deaf and hard-of-hearing community who are seeking Buddhism in their lives.
You are reading {{ meterCount }} of {{ meterMax }} free premium articles
Subscribe for unlimited access