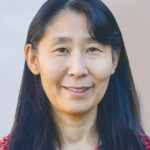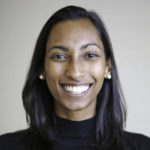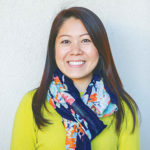 by Naoko Leslie, Maya Gunaseharan and Olivia Saito
SGI-USA Women's, Young Women's and Youth Leaders
Congratulations on holding the most joyful women's and young women's commemorative gongyo meetings throughout the SGI-USA in February!
We have heard incredible reports about the inspiring gatherings that took place to celebrate Feb. 27, SGI-USA Women's Day. The power that emanated from these gatherings stemmed from the indestructible alloy of women and young women uniting together for the sake of peace. Seventy-three new members joined our Soka family with over 13,000 women and young women who attended.
Thank you for all of your efforts in making these meetings filled with the warmth of our organization. We would also like to thank the men's and young men's division members who supported from behind the scenes.
On Feb. 27, in great health and high spirits, Mrs. Ikeda met and encouraged seven pioneer members from France at the Soka Gakkai Women's Center in Tokyo. It is as if Mrs. Ikeda were attending our gatherings and encouraging us all to do our best!
With refreshed determinations, let's engage in our own human revolution this year by basing our lives on prayer and our study of The New Human Revolution. And with the same joy and vigor with which we fought toward our women's and young women's meetings, let's lead the way in our districts, invite our friends to our discussion meetings and support them in beginning their practice in this significant month when we celebrate March 16, Kosen-rufu Day! WT
You are reading {{ meterCount }} of {{ meterMax }} free premium articles
Subscribe for unlimited access