The Soka Gakkai-affiliated Tokyo Fuji Art Museum (TFAM) has loaned "Boat Lying at Low Tide" (1881), a painting from one of its permanent collections, for the exhibition "Claude Monet: The Truth of Nature," held at the Denver Art Museum from Oct. 20, 2019–Feb. 2, 2020. This event bills itself as the "most comprehensive U.S. exhibition of Monet paintings in more than two decades."
"Claude Monet: The Truth of Nature" will spotlight over 120 paintings spanning the French impressionist's entire career and his enduring relationship with nature.
In related news, TFAM is also loaning "The Promenade (Madame Gamby)," circa 1880–81, by the great impressionist painter of modern Paris Édouard Manet, to the J. Paul Getty Museum in Los Angeles for its exhibition "Manet and Modern Beauty," which will be on view through Jan. 12, 2020. This is the first exhibition of its kind to explore the final years of Manet's short life and career.
SGI President Ikeda founded TFAM in 1983, based on the motto "A museum creating bridges around the world."
About Tokyo Fuji Art Museum
In 1961, the year after Daisaku Ikeda became the third Soka Gakkai president, he announced his vision of establishing an art museum in Tokyo, stating his conviction that doing so was "imperative to the promotion of a movement for peace and culture."
That fall, President Ikeda visited Europe, including France, Italy, the U.K., Spain and West Germany. In each of these places, he toured major museums, honing his vision of the institution he would go on to found.
Today, the Tokyo Fuji Art Museum sits among the verdant hills of Hachioji, Tokyo, over 8 million visitors having passed through its doors since they first opened on Nov. 3, 1983.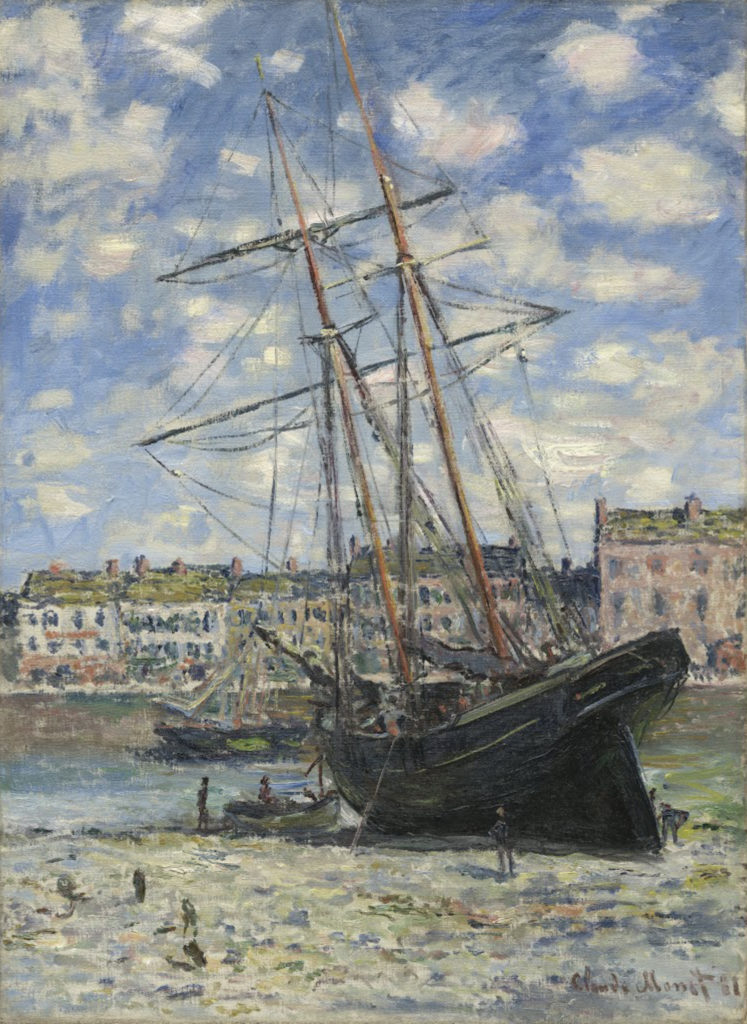 A Cultural Treasure House
This ambitious vision began to be substantiated from the very beginning. An individual who played a vital role in ensuring this was the acclaimed art historian René Huyghe, curator of the Louvre's Department of Paintings and member of the French Academy. To mark TFAM's opening, Mr. Huyghe curated the grand exhibition "Masterpieces of French Art," which showcased important masterpieces from the 16th to the 19th centuries. The chronological organization of the display guided visitors through the historical development of Western art during this period. The exhibition's success laid the foundation for the ongoing vibrant cultural exchange with museums around the world that is a notable characteristic of TFAM's activities.
TFAM houses over 30,000 artworks—paintings, woodblock prints, sculptures, cultural artifacts and photographs—from East and West, and from ancient to modern. In particular, the collection of Western paintings that spans 500 years and includes several renowned masterpieces from the Renaissance to the modern period, as well as the collection of 20,000 photographs by well-known photographers that covers the full history of photography, have been acclaimed both in Japan and abroad.
Art for the People
The promotion of peace and mutual understanding through cultural exchange is a core value of the museum. As President Ikeda writes: "What will serve as a fundamental force for taking humanity from this 20th century of war and ushering in a 21st century of peace? This is a question of gravest consequence for humankind. The answer is the power of culture—that force which links human hearts together across differences
of ethnicity, nationality and religion. This unifying power of culture represents a brilliant light of hope for all."
Based on the founding guideline to be "a museum creating bridges around the world," over the past 36 years, TFAM has held many cultural exchange exhibitions, displaying works from more than 22 countries and territories, while loaning artworks to museums in some 20 countries.
A second core value of the museum is making great art widely accessible. President Ikeda remarks, "Without the participation and appreciation of the people, culture and art are empty, meaningless." As well as pursuing this objective of making art more accessible through its own facility, TFAM has, in its short history, undertaken over 300 collaborative exhibitions with museums around Japan.
This was adapted from the article "Tokyo Fuji Art Museum: Creating Peace through Culture," on www.sgi.org. Visit www.fujibi.or.jp to learn more about TFAM.
You are reading {{ meterCount }} of {{ meterMax }} free premium articles
Subscribe for unlimited access