by Dave Drake
New York
Over the top of my portfolio, I could only see his eyes, scanning. 
"Hm."
"Yeah?" 
"Hm. What about… Beyoncé…?" 
"No, can't say I—." 
"What about…" he flipped through the pages, "Rihanna." 
"No, I've never performed with Rihanna, either."
"Hm." He lay the portfolio flat on his desk and drummed his fingers. "Well…"
I scooched forward. "Yeah?"
"Have you considered other options for your life?"
This was the summer of 2018. I'd been in his office 4, maybe 5 minutes and that's all he'd needed—him and the other dozen immigration lawyers I'd seen over the past three months—to conclude that my best chance of staying in the country was to give up my dream of being a musician and take on any other profession. If I wasn't putting my talents to use at the most prestigious level imaginable, in the service of the world's most famous pop icons, I'd best prepare to pack my bags and catch a flight back to Brighton, England; anything short of employment with an A-list celebrity was not good enough.
Actually, just a year earlier, I may have agreed with that assessment. Urged by my father to excel as a pianist and in every aspect of my life, I deeply internalized the assessments of judges and panels, good or bad, as truthful appraisals of my value as a human being. Towering above them all in importance was my father's assessment; and towering above those of any judge, any panel, were his expectations. When praised, I felt my life had value. When not, I felt my life had none. At least, this is how I perceived my life before encountering Buddhism. By the time I'd walked into that lawyer's office, I'd been practicing for over a year and wasn't nearly so fragile. 
To myself, I repeated the words of my mentor I'd chosen to engrave in the depths of my life: "There is no one as strong as a person whose heart is always filled with gratitude" (daisakuikeda.org).
Tucking my portfolio under my arm, I rose and gave my sincere thanks. A year earlier, his assessment would have devastated me. Now, the bleak opinions of every lawyer in New York were wind in my sails; they only strengthened my resolve to secure my visa. The only assessment that really mattered to me was that of my mentor, Ikeda Sensei, who was unequivocal: My life had infinite value and potential! It was time to chant fierce daimoku, take action for kosen-rufu and show actual proof of the power of this practice!
The sense of confidence I'd gained since taking up my Buddhist practice was leagues away from the false confidence—the arrogance, really—that had once been my MO. I had a difficult time trusting others. When I was introduced to Buddhism in 2016,
I was cautious. Who was this person, Daisaku Ikeda? Was he someone I could trust? I wanted to know right away. So, I read—a lot. What I began to perceive was the heart of Ikeda Sensei, the tremendous appreciation he has for human life and, crucially, for his own mentor. I thought to myself, Here's a person who by any standard has made monumental contributions to the world, and yet has never once ceased to see himself as a student, as a disciple of his mentor, Josei Toda. I perceived that it was thanks to this approach to life that he had traversed all manner of trials and emerged from them with deep humility, deep appreciation. This mentor-disciple relationship—this spirit of appreciation—I realized, was the key to becoming a person of genuine strength. At the same time, brothers in faith took me under their wings and gave their all to fostering my growth.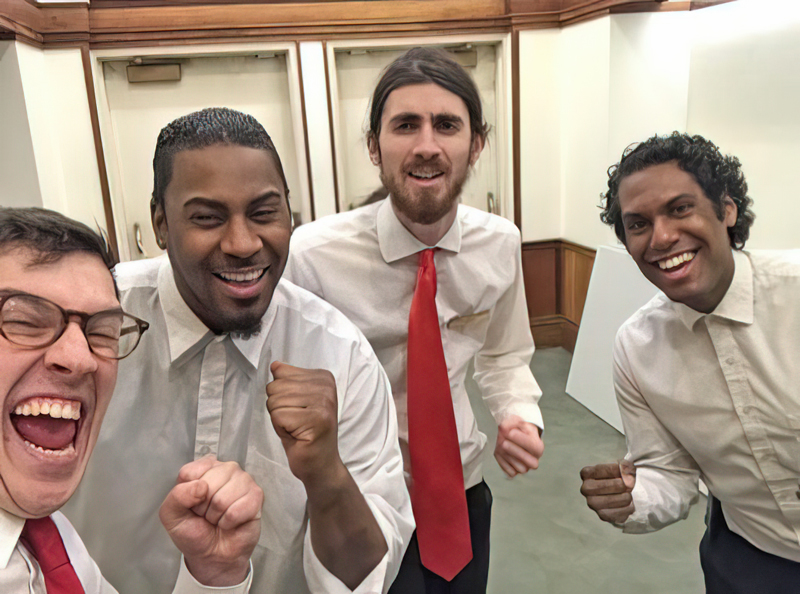 I began supporting Soka Gakkai activities behind the scenes, out of the limelight. As I did so, I realized just how much in life is based on what is unseen and just how easily it can be taken for granted. I began to feel gratitude—for friends, fellow musicians and, perhaps most significantly, for my father. True, he had pushed me to my limits as a young performer, but he was present, had wanted my happiness and, as a fellow human being, deserved happiness, too. I began to approach all my relationships differently, asking, How can I encourage this person? My greatest pride was working and performing late on Friday evenings and then waking up early on Saturdays to do Soka Group or Gajokai shifts at the New York Culture Center. Regardless of my visa situation—striving in faith in the same spirit as my mentor, I couldn't help but show up with a high life condition in all areas of my life.
As the window for me to secure a work visa drew to a close, I didn't panic but continued to give my all. One day, packing up after a concert, one of the musicians I was performing with pulled me aside and said, "You know, I think you'd be perfect for this faculty position with a great arts institution here in New York." It turned out to be one of the leading arts institutions in Manhattan, a historic organization that is recognized across the world.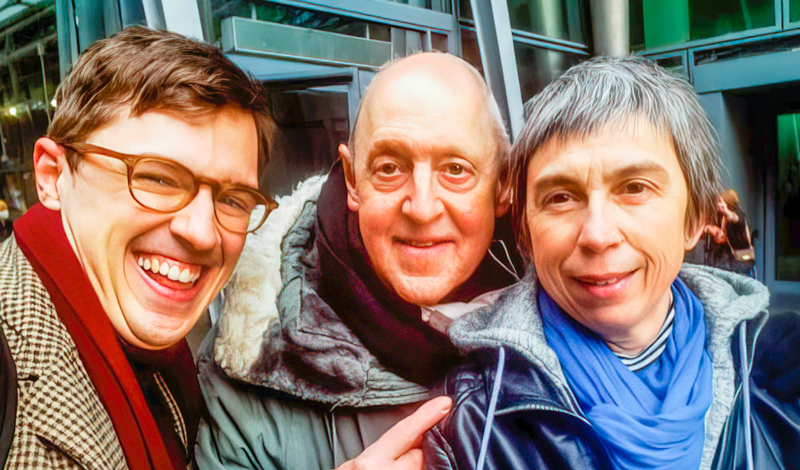 He arranged a time for me to meet with one of the managers of their programs; however, their position had already been filled. I continued to chant and take action. The same manager reached out to me a month later and asked me to support as one of the pianists for their national conference. It was a tremendous honor and a wonderful opportunity. 
At the end of the conference, he said, "We still have all our positions filled, but we'd like to create a new position just for you." 
Soon after, another musician connected me with immigration lawyers whose organization specialized in securing U.S. visas for U.K. musicians. They sponsored me to apply for my visa, which brought the price down to a tenth of what I was quoted everywhere else. Furthermore, because I had just gained my new position as a faculty member at this prestigious institute, they were confident that I would be successful in my application. And I was!
I've since gone on to enjoy a wonderful, demanding career as a musician in New York.
But the greatest benefit has been internal. I have my own measuring stick, my own barometer of how I want to live, and that barometer is the lived example of Sensei. Holding fast to my mentor's spirit, a spirit of profound gratitude, has made me strong and, in turn, has allowed me to forge ties of real trust with my family, friends and fellow musicians. No longer swayed by praise or criticism, I can connect deeply with others and be grateful for what they have to teach me. 
You are reading {{ meterCount }} of {{ meterMax }} free premium articles
Subscribe for unlimited access