"We are a gathering of the Buddha's children. Therefore, if we respect one another, our good fortune will multiply infinitely, like an image reflected back and forth among mirrors. A person who practices alone cannot experience this tremendous multiplication of benefit."
—Ikeda Sensei, My Dear Friends in America, third edition, p. 102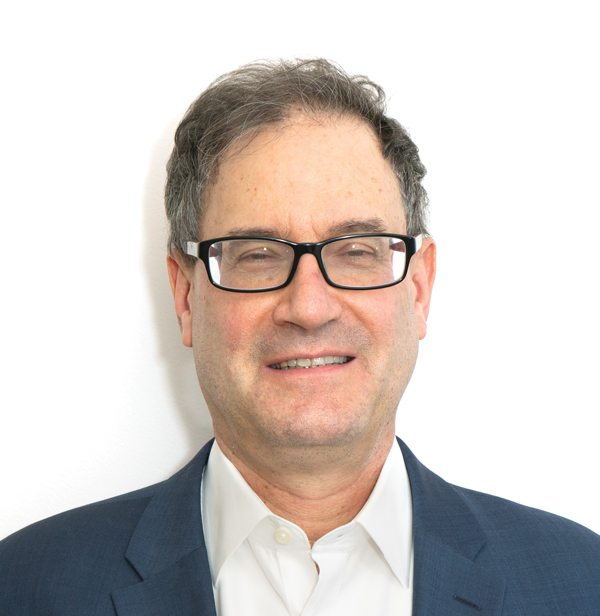 by Adin Strauss 
SGI-USA General Director
This past week, I was privileged to be part of five discussion meetings—two in California and three in northern Arizona.  
The meetings overflowed with the warmth of the Soka family—featuring great experiences, heartfelt and open Q&A, and the sheer joy of being able to see each other, chant daimoku with each other, and even sweat a bit with each other!
I couldn't help being reminded of the above beautiful passage from Ikeda Sensei's famous "Clear Mirror" guidance, which he shared with the women of the SGI-USA on Feb. 27, 1990 (see My Dear Friends in America, third edition, pp. 92–103).
The great tradition of the Lotus Sutra is "meeting and parting." At the beginning of the sutra, people and beings in every possible state of life gather together. They are then lifted into the air and together take part in the solemn Ceremony in the Air, where they hear the preaching of the Buddha, return to earth and then disperse, returning each to their own place.
Sensei has often said that our discussion meetings recreate this dramatic scene in the 21st century. We gather in many different states of life—some invigorated, some a bit fatigued, perhaps some seeking while others, just curious.
Together, we chant before the Gohonzon—uniting to draw out the life state of Buddhahood from within. Through study and Q&A, we hear the teachings of Buddhism and then listen as ordinary people attest to the power and joy of their practice by sharing actual experiences in faith. So revived, we close the meeting by chanting three times together and then dispersing—each to our own respectworthy place
of mission.
Through shared daimoku and encouragement, the joy, compassion and wisdom we feel spread to those around us and, in turn, is reflected back at us. In this way, our in-person discussion meetings crystallize this guidance, where, as Sensei states, our "sadness is more than halved and the happiness more than doubled" (My Dear Friends in America, third edition, p. 79).
Please enjoy these wonderful photos in that spirit. Thank you, everyone.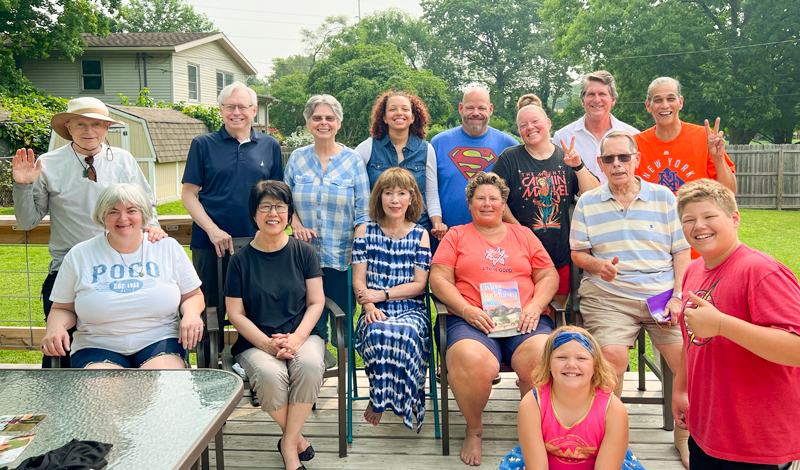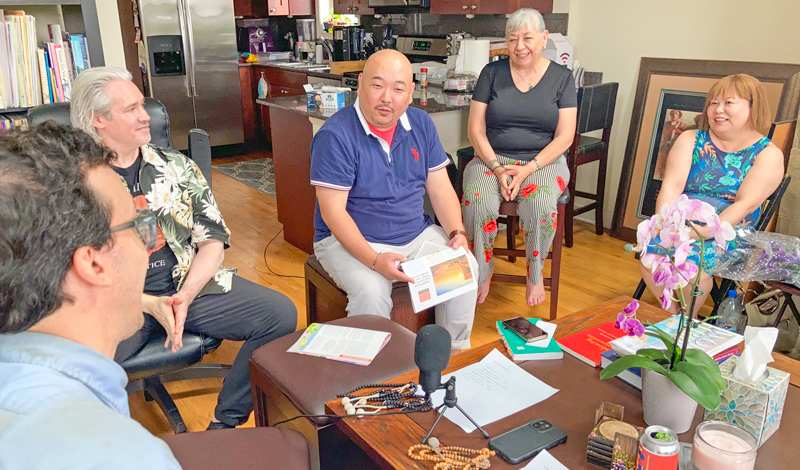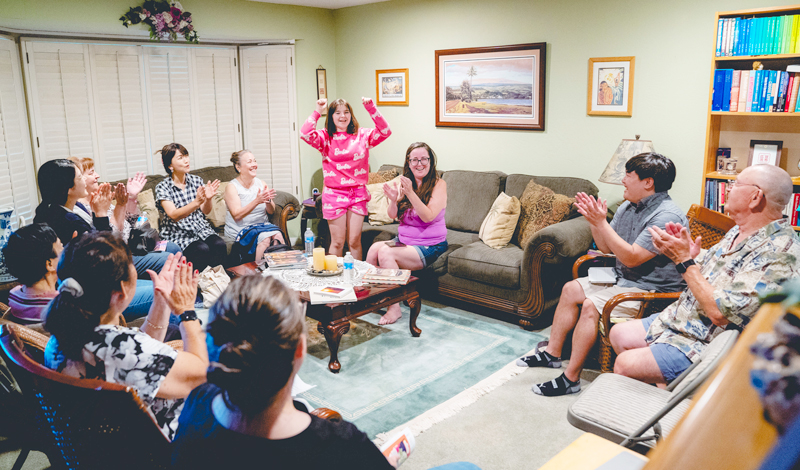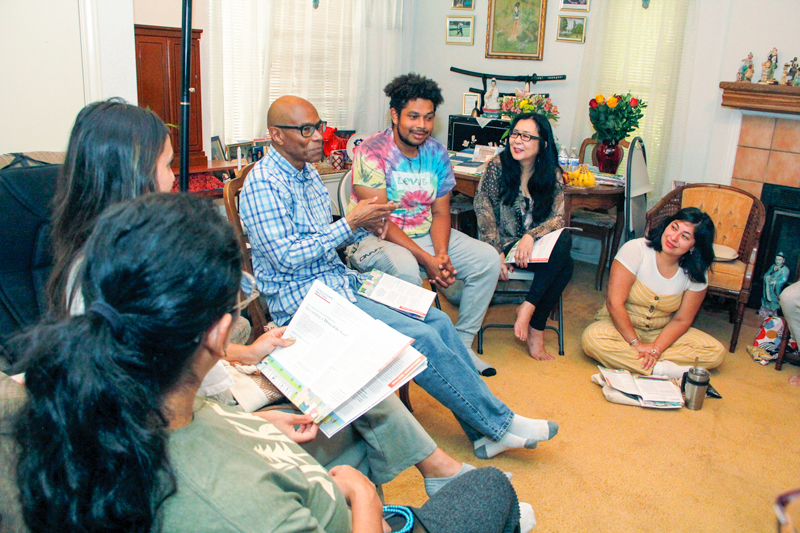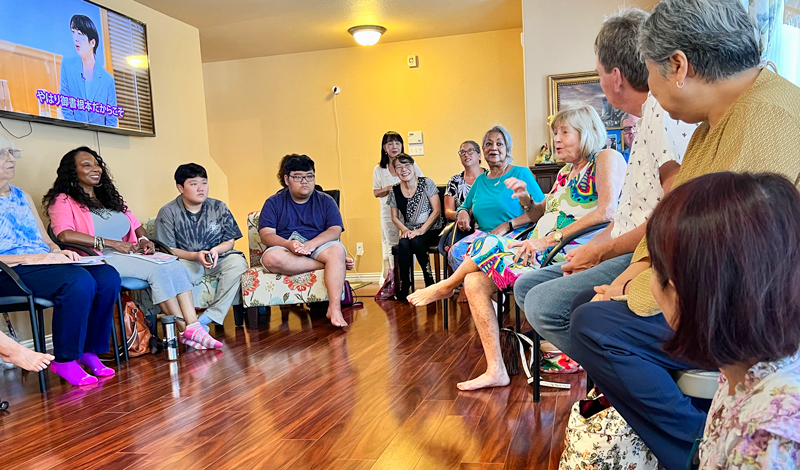 August 4, 2023, World Tribune, pp. 6–7
You are reading {{ meterCount }} of {{ meterMax }} free premium articles
Subscribe for unlimited access