ORLANDO, Fla., April 2, 2023—The members poured in from every part of Orlando—from Daytona Beach to Palm Bay to Kissimmee—filling the new Orlando Buddhist Center to capacity for its grand opening. 
It was the region's first in-person gathering in three years, and so the 295 members and guests entered their new center with an irrepressible joy, many with tear-filled eyes.
In a message to the meeting, Ikeda Sensei congratulated the participants on their long-awaited center and asked them to take action with "greater joy, courage, harmony and cheerfulness" and to "construct a mountain of splendid benefits."
Ivery Buford, Orlando Region men's leader, said that the seamless meeting was due to the efforts of the Byakuren, Soka Group and Gajokai members. While their own center was being prepared for an opening, the youth regularly drove several hours to the neighboring region to extend their support and receive behind-the-scenes training. In speaking about the efforts and determination of the youth of Orlando, Mr. Buford voiced his conviction that because of them he knew that "the future of Orlando will be so great."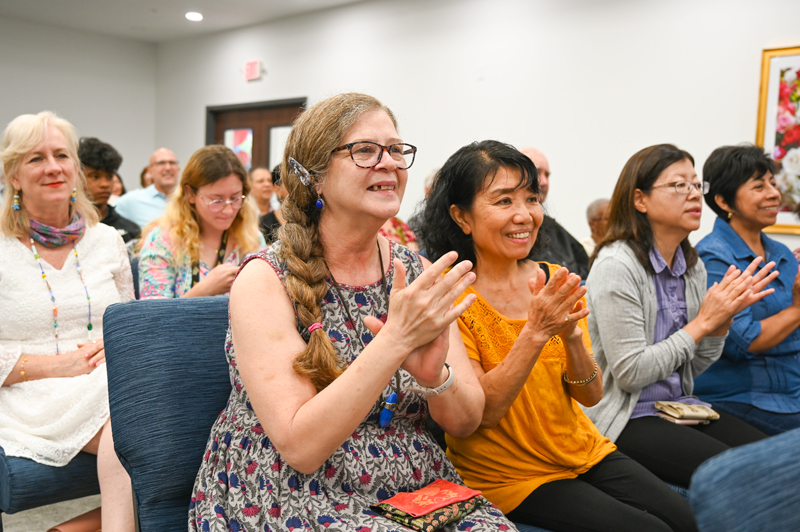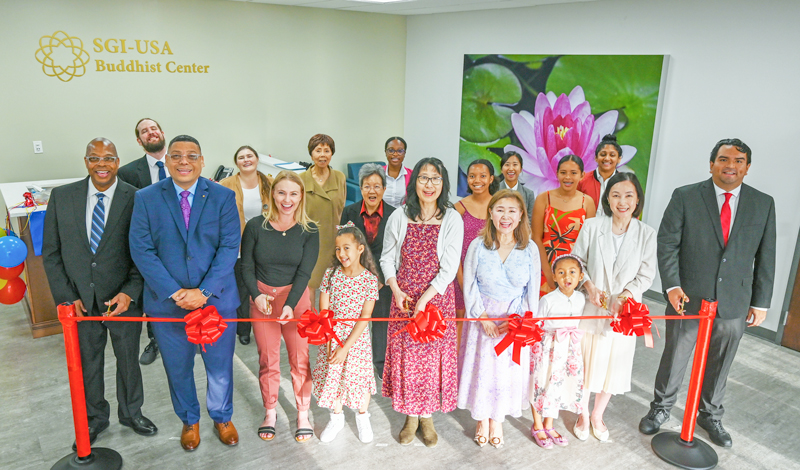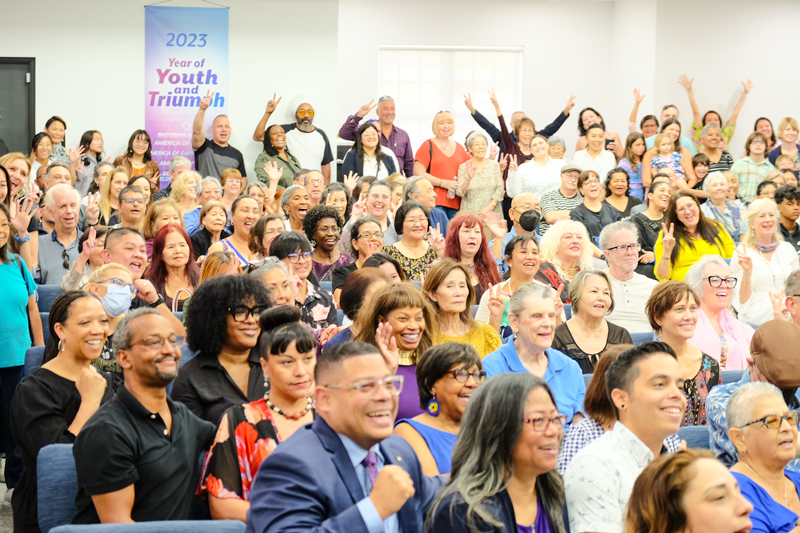 During the meeting, future division members gave an inspiring performance, and two pioneer women, Mitzi Gunter and Kuniko Golden, shared their experiences about spreading Buddhism in the early days of the kosen-rufu movement in Orlando.
SGI-USA Women's Leader Naoko Leslie congratulated everyone on a successful gathering and encouraged them to "invite many, many friends and expand the network of friendship and trust in your community."
With the opening, the members made a fresh determination to raise young people and expand the network of bodhisattvas in Orlando. 
Seiko Yamaguchi, Orlando Region women's leader, noted that the new center is located just 5 minutes away from Pulse, the night club where a gunman killed 49 people and wounded 53 more in June 2016. When the mass shooting happened, the members launched into action with a resolve to transform their land by sharing the hope-filled philosophy of Buddhism with the people in their community. They also started holding weekly introduction-to-Buddhism meetings.
"We are determined to fight even more for kosen-rufu with this new center as a reflection of our determination to establish peace in our land," Mrs. Yamaguchi said.
—Prepared by the World Tribune staff
You are reading {{ meterCount }} of {{ meterMax }} free premium articles
Subscribe for unlimited access