The youth of Huntsville, Alabama, assembled at 7 a.m. on a Saturday, piled into a van weighed down with food—made lovingly by Many Treasures Group members—and headed to a destination 430 miles to the south.
Their end point: New Orleans, for one of the first large-scale youth meetings to be held in person since the pandemic. 
Across the country, on March 18 and 26, young people journeyed to similar meetings in 55 locations—from Puerto Rico to Detroit to New York City—to commemorate the 65th anniversary of March 16, Kosen-rufu Day, under the banner "Be the Protagonist!"
Jade Sabajo, who traveled for five hours with 15 other young people from Pittsburgh Chapter to make the meeting in Philadelphia, recalled afterward that there is nothing like being together. "The room was packed," said Ms. Sabajo, the chapter young women's leader. "The camaraderie was infectious, and you can't get that through the screen."
In a poignant message, Ikeda Sensei said that the SGI-USA Youth Division's growing network of global citizens shines "as a sun of hope."
He continued: "My mentor, Josei Toda, once said: 'Live out your lives with the Soka Gakkai, the organization carrying out the Buddha's intent. All your present troubles will turn into immense benefits. With the joy we feel from doing our human revolution, why not devote ourselves to contributing to the happiness and peace of our communities, society and all of humanity!'"
The meeting agendas were simple, yet powerful: A dynamic video on what it means to be a protagonist (created by the SGI-USA youth team), Ikeda Youth Ensemble performances that brought people together through music and dance, and inspiring stories of young people triumphing over their circumstances using their Buddhist practice.
After each meeting, the attendees stayed to hang out together, strengthening their bonds of friendship. 
When asked about what's next, Shota Okajima, SGI-USA young men's leader, said the youth are determined to open the path toward the SGI-USA's collective goal this year of introducing one precious young person in each district.
"With the great excitement and momentum created from the successful March youth meetings," he said, "we hope to connect with each youth member and guest one to one and create fresh waves of joyful propagation!"
—Prepared by the World Tribune staff
---
Voices From The March Youth Meetings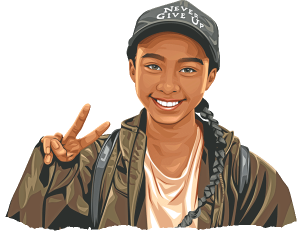 Making Friends I Can Trust
by Melody Lewis
Kenner, Louisiana
At first, the food is what got me excited about the youth meeting, but I ended up meeting some new people. Recently, I lost a lot of my friends in middle school due to a challenge I had, so it was nice to make new friends. The people I meet at SGI meetings are different. I feel like I can trust them. 
This was the first big youth meeting I have ever attended. They are different from just being on Zoom because, in person, you can meet and talk to a lot of new people.
I want to chant more for my goals and wishes. One of my goals is to become an artist. Another is to make new friends that I can trust. Since the meeting, I'm inspired to be my own person, to become the protagonist in my life.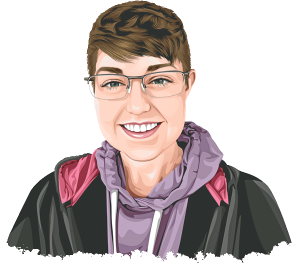 Encouraging Others as Only I Can 
by Skye Reynolds
Spokane, Wash.
I'm the only youth leader in my chapter, and I have been struggling with my confidence to encourage others. I've been asking, "What can I do for the youth in Spokane?" I connected with my leaders to make a plan for the March youth meetings. I'm not usually one to initiate, so I was so shocked that I could do that. Together, we decided who would reach out to whom and made sure that we could connect with as many members as possible. Seven members from my chapter came, and the road trip was 7 hours one way, but it felt short because I was in good company.
Since the meeting, I am feeling braver, like I can trust myself more. Supporting the meeting as a Byakuren member, I realized I am a capable person able to help other people. I also saw that we have a super power as Buddhists—we can encourage someone with just a cheerful smile.
When you're talking with someone, there is always something that only you can say to encourage them. I am neurodivergent and nonbinary, and I've had a really traumatic experience from a past relationship. All of these different experiences have empowered me to connect with people differently, in a way that only I can.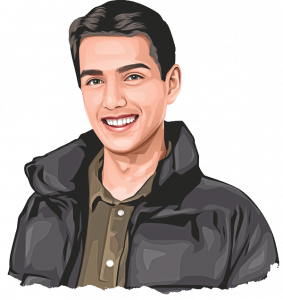 I Can Make a Difference
by Niko Smith
Lemoore, Calif. 
Sometimes we take a back seat in our lives. "Be the Protagonist!" reminded me that this is my life, and I am in control. 
What resonated with me the most was Ikeda Sensei's message. Hearing encouragement from Sensei to the youth was meaningful because young people go through a lot these days. The drive to the meeting was three hours one way, but it was worth it. 
At the beginning of last year, my wife and I had a baby boy who was diagnosed with a heart condition. He passed away after 34 days. I watched my wife persevere as she clung to her Buddhist practice while I had nothing to fall back on. She encouraged me to try chanting, so I decided to give it a shot. I feel stronger, and every day I'm learning and growing from this practice. 
The SGI community warmly welcomes all people. Part of the reason I joined the SGI was that I felt so welcomed as a guest, and since I became a member at the end of last year, I feel even more cared for—like I can make a difference.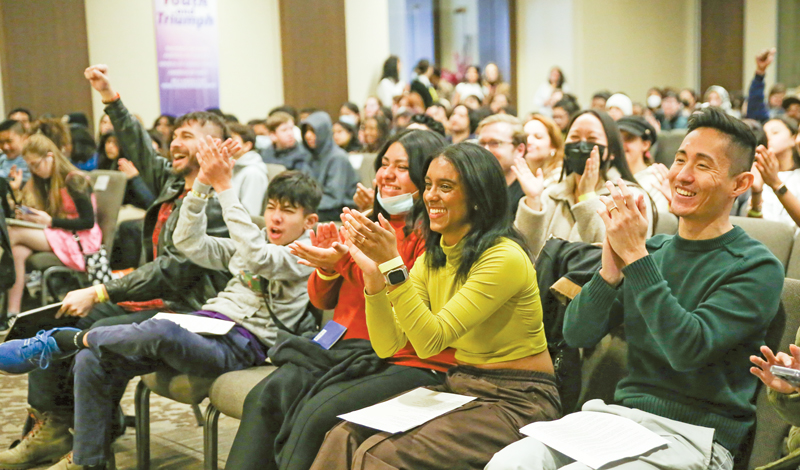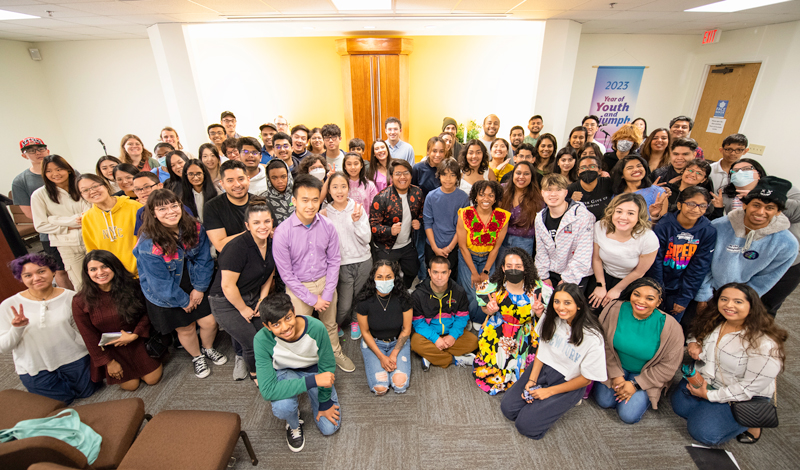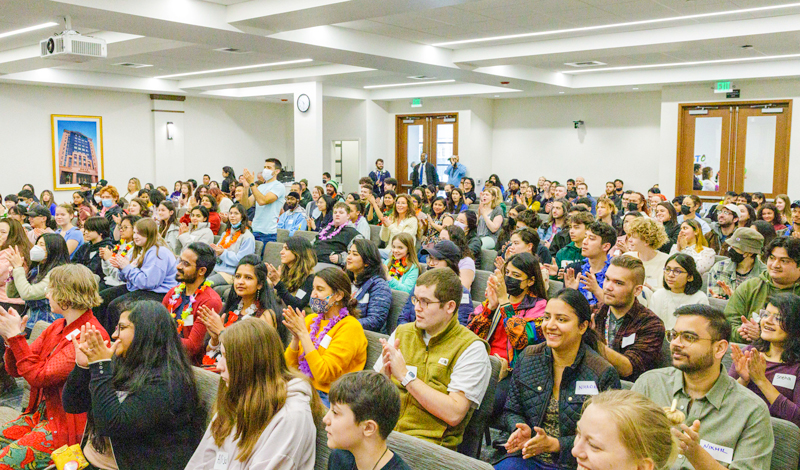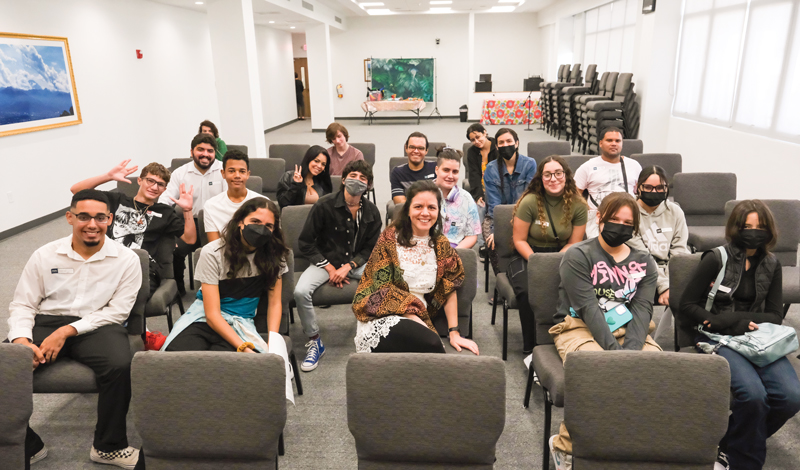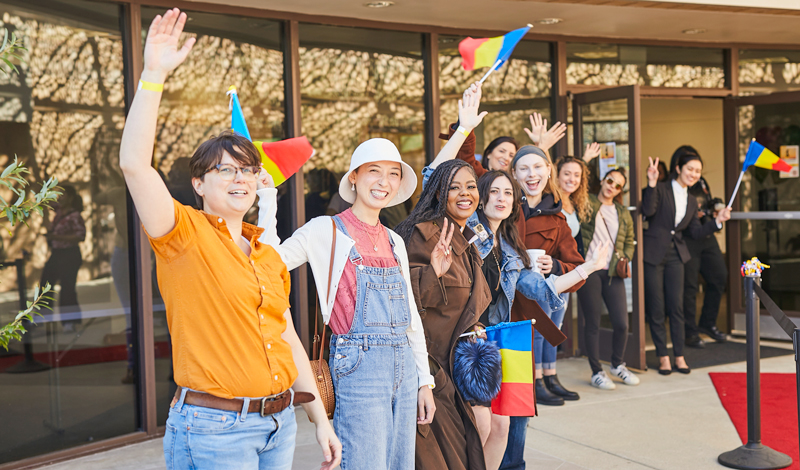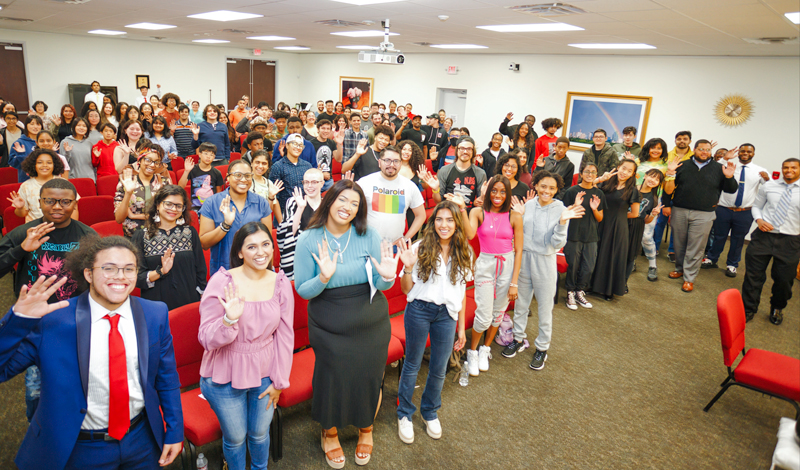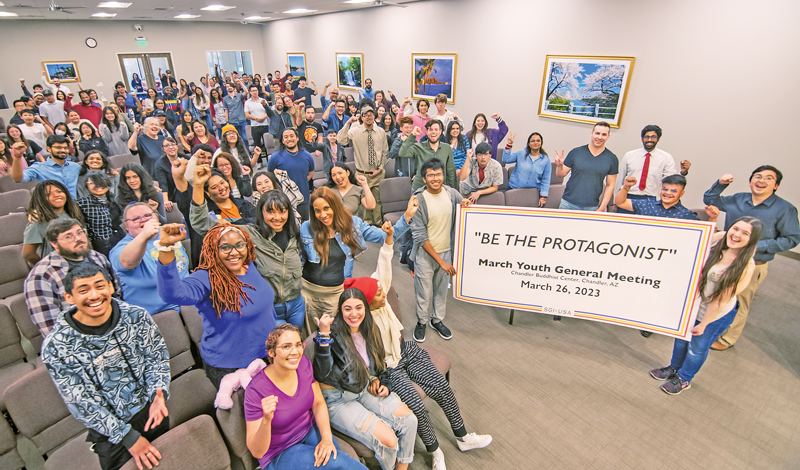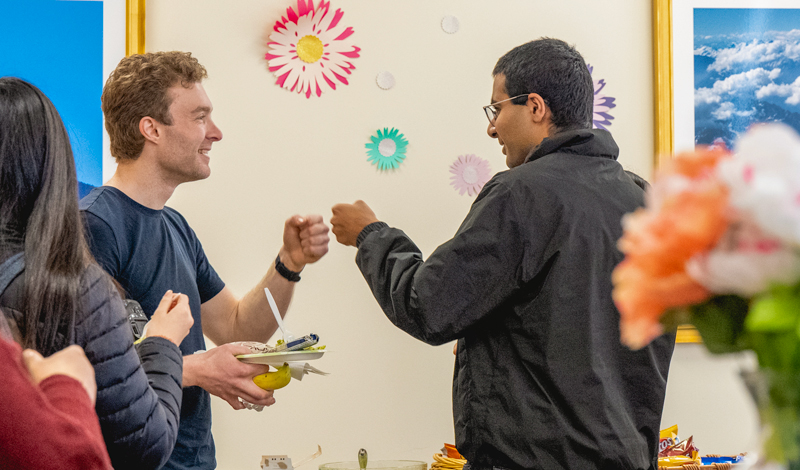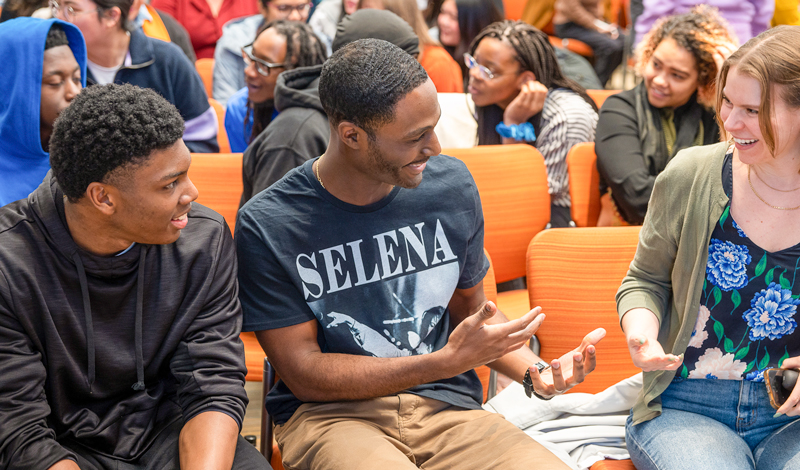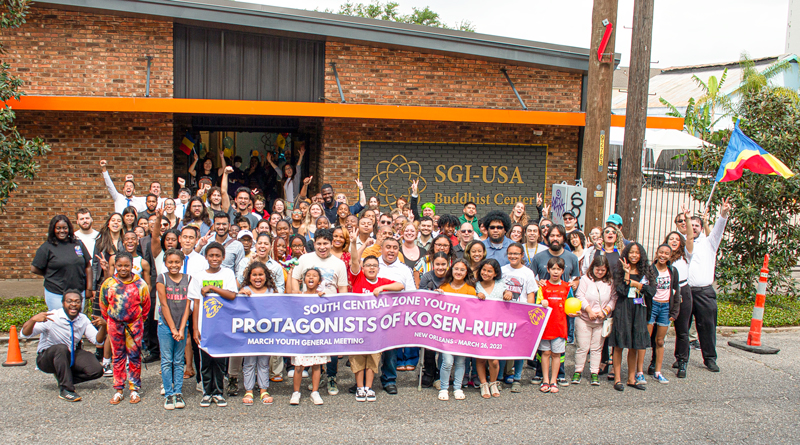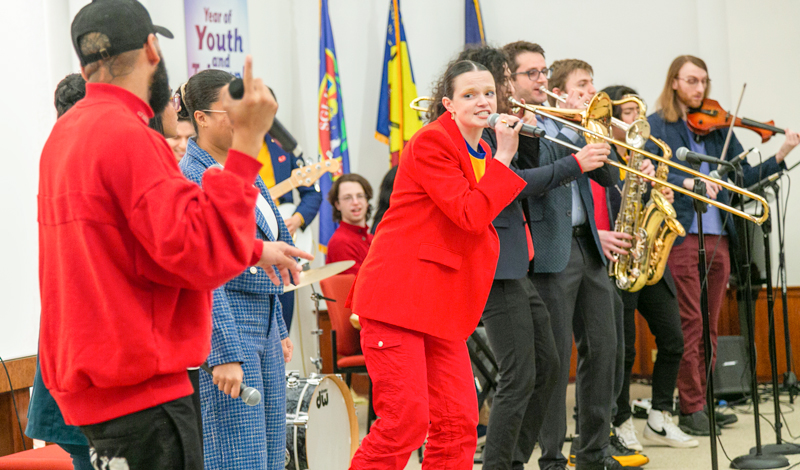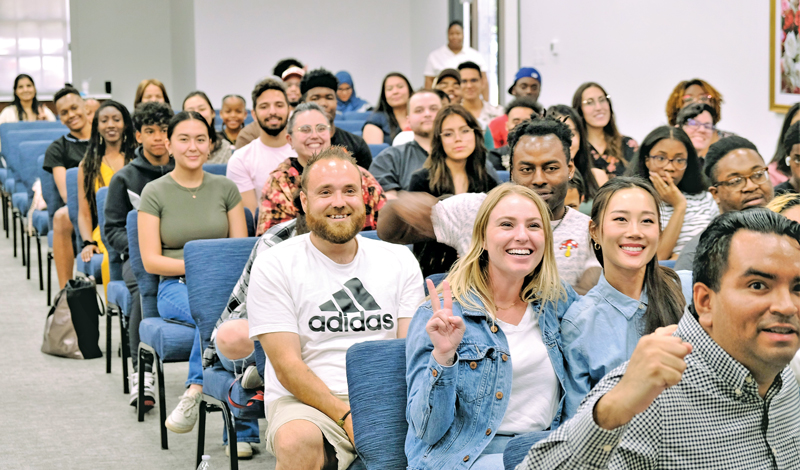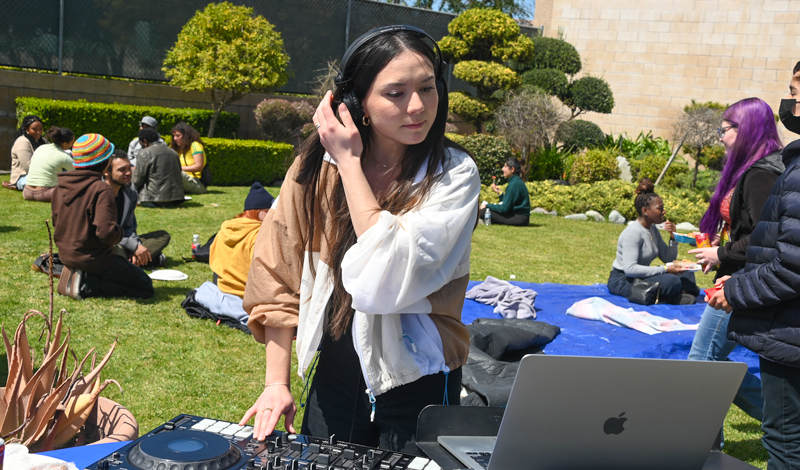 April 7, 2023, World Tribune, pp. 6–8
You are reading {{ meterCount }} of {{ meterMax }} free premium articles
Subscribe for unlimited access