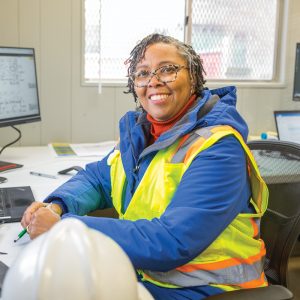 Denise Liggett
Hyattsville, Maryland
Construction Finance Project Manager
Construction remains a male-dominated field. I often find myself dealing not only with high-level finance but also in situations lacking humanity and respect. So I bring the Buddha with me and show alternate, more compassionate means of reaching desired goals.
When I do, I feel I'm responding to Ikeda Sensei's vision of building a humanistic society. When I'm struggling, I remind myself that I am Nam-myoho-renge-kyo, and I read the SGI-USA publications which inevitably elevates my thoughts and life condition.
If I see someone struggling, I listen to them and share about Buddhism and Buddhability. I've lost count of how many seeds of the Mystic Law I've planted over the years!
---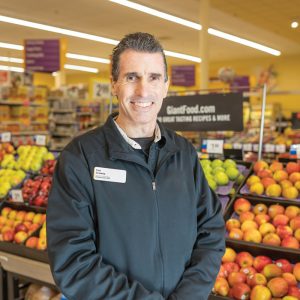 Paul Schienle
Arlington, Virginia
Grocery Store Online Shopping Manager
Each day, in front of the Gohonzon, I commit to taking great care of my customers, working with associates as a team and going beyond my job description. Through these consistent efforts, I have developed beautiful friendships with customers and associates who have become like family.
From my experience, it's important to take action based on wisdom and the spirit to foster harmonious relations. I'm determined to become more trusted at work and expand my network of friendship.
I'm also chanting to foster my capabilities in resolving the problems facing the world today and bring happiness to more people!
---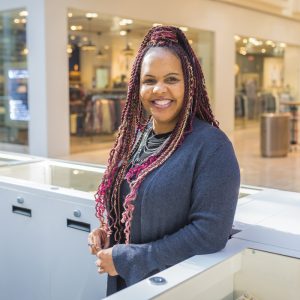 Ingrid Jones
Arlington, Virginia
District Manager for Jewelry Retailer
I chant and do gongyo every day to shine like the morning sun for my co-workers and clients. In my work, success is determined by whether we achieve our sales goals. Through my Buddhist practice, however, I remember to put people first.
Through this approach, I've been able to coach and develop over 20 store managers and one district manager! I'm so happy to see their success. Through fostering others, I have been recognized as a top leader in several companies and received benefits beyond my imagination.
I always return to Ikeda Sensei's guidance from The New Human Revolution, and strive to collaborate and learn from other successful leaders in my field so that I can show more actual proof.
You are reading {{ meterCount }} of {{ meterMax }} free premium articles
Subscribe for unlimited access