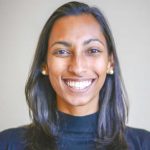 by Maya Gunaseharan
SGI-USA Young Women's Leader
I would first like to express my deepest appreciation to all SGI-USA members for their support of the young women toward the anniversary of our division's founding on July 19.
With no shortage of crises in society resulting from the disregard of human life, the difficulty of this time is undeniable. I'm sure that we are grappling daily with the urge to give in to defeat.
However, battling such feelings is a choice. And we have the greatest example in our mentor, Ikeda Sensei, who has shown us through his own life that "when one is completely dedicated to the path of mentor and disciple, they experience no doubt, confusion, uncertainty or fear."[1]
The moment we experience feelings of doubt, confusion, uncertainty or fear is precisely the time for us to pray deeply to understand our mentor's heart and philosophy of Soka humanism, to understand the strength and power that arises from walking the path of mentor and disciple.
As young women commemorating the day of our division's founding, when second Soka Gakkai President Josei Toda declared that "everyone in the Soka Gakkai's young women's division should become happy down to the last member"[2]—this is our time to deepen our vow with our mentor and fulfill our promise to become happy, no matter what.
What is the key that will enable us to accomplish this goal? It is sparing no effort to spread the Mystic Law through planting seeds of Buddhahood, becoming happy alongside those around us. This is the way we can understand our mentor's heart and experience the power of living based on a vow for kosen-rufu. For the sake of future generations, we must reaffirm our promise to spread the Law and elevate the life state of humanity. That is our mission as Bodhisattvas of the Earth. 
In order to enact that mission, the young women will host commemorative intro meetings at SGI-USA centers on July 24. Let's fight to share Buddhism, keeping in our hearts Nichiren Daishonin's words "Teach others to the best of your ability, even if it is only a single sentence or phrase."[3]
To the young women of SGI-USA—now is the time!
---
Proactively Spreading Hope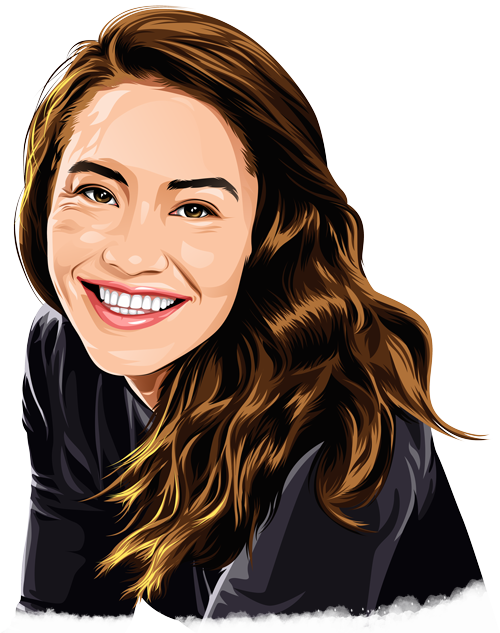 by Jennifer Cook
Chicago
As a high school educator and behavioral specialist, I've written too many safety plans this year—responses to numerous lockdowns triggered by students bringing weapons onto campus. Since the first, my confidence began to dwindle. I would think of my fiancé on my walk to work and, fearing the worst, ask myself, "Did I tell him 'I love you' before I left?" Horrifying thoughts consumed me.
Afraid for my life each day, chanting daimoku furiously, I realized that I was trapped by fear because I was hesitant to share everything I've learned through my Buddhist practice. I was afraid to be myself.
In front of the Gohonzon, an authentic resolve welled forth: I am a Bodhisattva of the Earth; a proud disciple of Ikeda Sensei; a Buddhist!
I decided to advance based on this conviction. In response to the most recent shooting, I texted my colleagues excerpts of Sensei's guidance on peace. And with my students, Sensei's philosophy in hand, we discussed choosing hope when society tells you the opposite. Never again will I allow another student to respond to a mass shooting with the thought This is just how things are. I shared my convictions, and I felt genuine joy.
This is how I can face my fear—by proactively spreading hope. Toward the young women's meetings, I want to help create a "garden of benefits," where struggling young women can hear faith experiences and honestly bring themselves back to the Gohonzon. And I'm going to do that by showing my own actual proof, again and again. 
---
Key Details for the July 24 Young Women's Intro Meetings
Commemorating the 71st anniversary of the  founding of the young women's division
Zone- and region-level intro meetings held in person on July 24, 2022
Open to all members and guests of the young women's division, including junior high and high school students and nonbinary youth
Contact your local young women's leader for time and other details
You are reading {{ meterCount }} of {{ meterMax }} free premium articles
Subscribe for unlimited access