When SGI-USA Buddhist Centers began reopening last fall, it presented the first opportunity since early 2020 for guests to receive the Gohonzon and start a new chapter of their Buddhist practice.
By then, many guests throughout the country had been practicing for a year or more in a district, attending virtual meetings, chanting consistently and inspiring others with their breakthroughs in faith.
To acknowledge their efforts, the SGI-USA introduced the HOPE Champion award in March 2021 for guests who had achieved certain benchmarks in their practice.
In August, a month we celebrate by teaching others about the Mystic Law, the World Tribune spoke to three people who received the Gohonzon at their August Kosen-rufu Gongyo meetings about what their Buddhist practice means to them.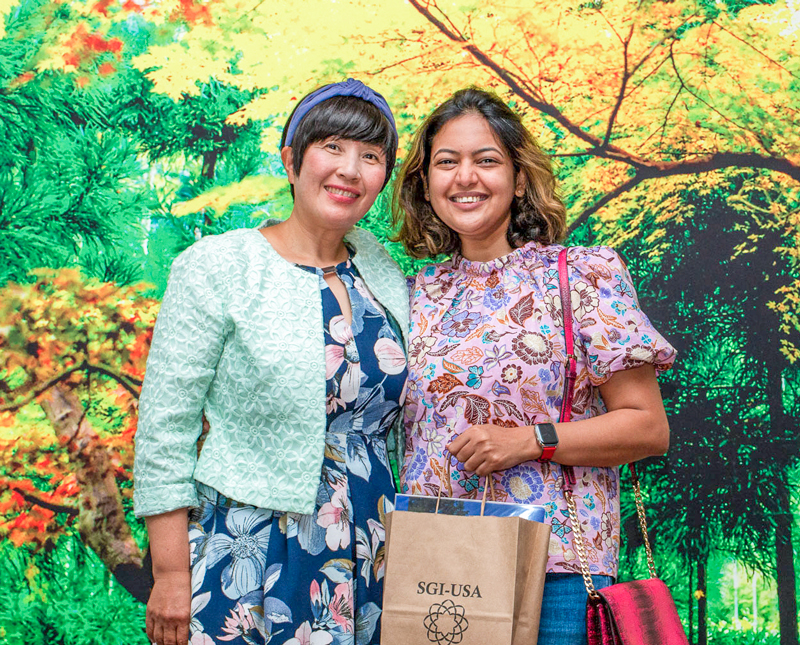 Making Sense of My Life
by Ekta Teberiwal
Seattle
In 2020, I was struggling a lot personally and professionally. I had a great job in New York, but money didn't matter. I couldn't make any sense of life. While scrolling through Instagram one day, I noticed that a friend had "Nam-myoho-renge-kyo" written in her bio. Struggling and desperately seeking, I decided to Google Nam-myoho-renge-kyo, and I came across the Buddhability podcast. I listened, and it really intrigued me. Is it this simple? I didn't know about the SGI. I didn't know about the community. But I started chanting, and things started shifting.
When I moved to Seattle last year, I found out that my sister-in-law was an SGI member! She connected me to the local SGI organization, and I have since been attending my district meetings regularly. Their support has been incredible. 
I finally received the Gohonzon! It really is a mirror for my life. I was so lost. But now, by chanting Nam-myoho-renge-kyo to the Gohonzon, I see myself. 
Recently, my life motto became: You cannot do all the good that the world needs, but the world needs all the good that you can do. I'm looking forward to doing my bit, studying more and developing my faith.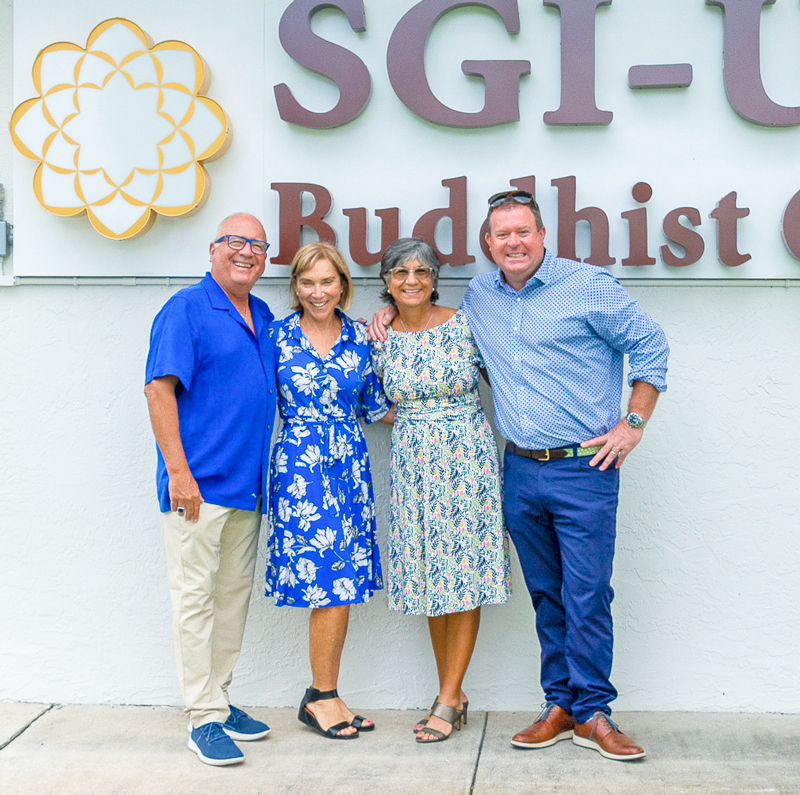 'SGI Is a Perfect Fit'
by Roberta Zivanov
Palm Beach Gardens, Fla.
I've always been prayerful, but I was looking for the right religious fit as I got older. For me, it feels like the SGI is a perfect fit. 
With chanting, I feel that I've found an active form of prayer that amplifies my heartfelt intent. Now, I feel healthy in body, mind and spirit. It took me six months before I started, however, so my advice to anyone new is: Try it! Start chanting! 
I most appreciate that, in my district, I have friends in faith who support and understand me. Even though at first it was through a screen, I felt like we already knew each other. Sharing a vow for the happiness of all people, the district has become my spiritual family. And I'm so happy to finally see them in person at the center each month! 
I don't hesitate to tell friends and family about my Buddhist practice, because, in doing so, I'm talking about the most authentic me. 
When I read anything from Ikeda Sensei, I feel gratified. He's a person that I would like to emulate, a world leader whose contributions are immeasurable. I'm grateful that my friend introduced me to Buddhism so I, too, can translate my prayer to action and make immeasurable contributions.
You are reading {{ meterCount }} of {{ meterMax }} free premium articles
Subscribe for unlimited access