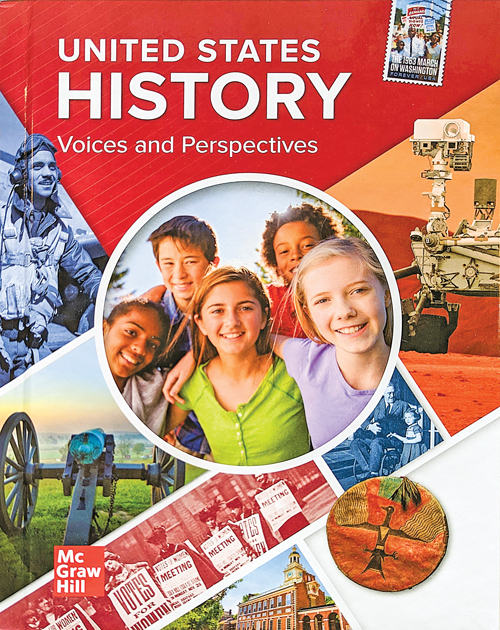 A middle-school U.S. history textbook from one of the top three educational publishers in the country features a quote from Daisaku Ikeda in its 2023 edition.
McGraw Hill Education describes the primer United States History: Voices and Perspectives as designed to "empower students to make connections between the past and present as they experience history through multiple lenses and inquiry while practicing civil discourse to become future-ready citizens."
In a section on the study of history titled the "Historian's Toolkit," the Buddhist philosopher's words appear alongside other historical figures, including the Peruvian historian Jorge Basadre and American professor and literary critic Edward Said.
The quote, "We are not merely passive pawns of historical forces; nor are we victims of the past. We can shape and direct history," is from an essay the SGI president penned in May 2006 for the Japan Times titled "'People's Diplomacy': A Power to Resist the Currents of History." [1]
The textbook features 18 topics from "The First Americans" and "First Governments and the Constitution" to "The Cold War" and "America Since the 1970s."
As a leading educational publisher, McGraw Hill sells their books to approximately 13,000 K-12 school districts in the U.S.[2]
—Prepared by the World Tribune staff
December 9, 2022, World Tribune, p. 4
You are reading {{ meterCount }} of {{ meterMax }} free premium articles
Subscribe for unlimited access