Our efforts to awaken one youth after another have not been deterred by the coronavirus pandemic. Under the banner "One Youth. Infinite Hope. More Than Ever!" SGI-USA members are focused on enabling 6,000 young people to begin chanting Nam-myoho-renge-kyo right now in these uncertain times to collectively elevate the life state of humanity.
Unlocking the Limitless Potential of My Life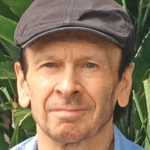 by Richard Casselman
L.A. NorthEast Region Vice Men's Leader
Los Angeles
Since my youth, sharing Buddhism with others has been a part of my fabric, my bodhisattva vow. But recently, I felt stuck. I sought out encouragement from a senior in faith and was shaken to my core after being reminded of how important it is for me and for the world to take action to awaken one youth.
I didn't know how I was going to connect with youth right now, but my leader encouraged me to just decide that I would make it happen, no matter what. A few hours after I started chanting Nam-myoho-renge-kyo with this determination, a young man, Andy, whom I had never talked to before, messaged me on social media. He had been following my posts on Buddhism and wanted to learn more. I spent the next few hours chatting with him and looking for SGI members near his home in Fargo, North Dakota.
Andy is now connected to his local district and chanting every day. He works at a hospital and says he is so happy to have found this practice.
During these challenging times, I am determined to unlock the limitless potential of the Mystic Law in my life more than ever!
Honoring My Vow for the Sake of the Future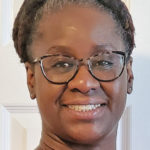 by Denise Williams
Kennedy Heights District Women's Leader
Jersey City, N.J.
As a mother of two and a grandmother, I've learned that the most powerful contribution I can make for the sake of future generations is sharing Buddhism with others—to honor my vow to help anyone in my realm become happy.
During this time of physical distancing, I've used the A-B-C Campaign[1] to find new ways of connecting with people. I reached out to everyone in my phone (200-plus people)—members and nonmembers, alike. I'm calling, texting and chanting Nam-myoho-renge-kyo for them.
Recently, I had the opportunity to reintroduce Buddhism to a co-worker from 17 years ago. She had reached out to me and shared that she was struggling. The seed I planted long ago is blossoming now. Another young woman I connected with right before the spread of COVID-19 is chanting and connected to her district.
Even though I'm shy by nature, sharing this wonderful philosophy with others helps me get out of my comfort zone and move my own life forward. Even if they don't begin practicing right away, I will continue chanting for them and reaching out. It's crucial, because Ikeda Sensei and the world are counting on each of us, especially the youth, to change the destiny of humanity.
"Everything Depends on Our Own Heart or Resolve"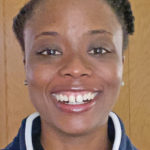 by Francesca Hindmon
Kenwood District Young Women's Leader
Chicago
Because of this current coronavirus crisis, many people are stewing in their sufferings. I'm doing my best to spread hope by sharing Buddhism with my friends and family.
I recently reintroduced a friend from college to the practice. Although Buddhism had never clicked with her before, this time, something shifted in her life to be open to it. She even started doing gongyo on her own in the mornings! Many of my friends deal with a lot of stress at work, and they've said that chanting Nam-myoho-renge-kyo has helped them feel peace and happiness.
When I encourage another person who's suffering, their joy bounces back to me 200 fold. I've also noticed that my business improves immediately. Most importantly, appreciation is the driving force for everything in my life.
Through my Buddhist practice, I've learned to view obstacles in life as a test of my resolve. Ikeda Sensei writes: "If our resolve is weak … it means we have been defeated. … Everything depends on our own heart or resolve" (A Foundation for Your Life, p. 129).
With our goal of sharing this hope-filled practice with 6,000 youth this year, I believe this pandemic is our test to prove our conviction. I'm determined to ace this test, warding off all negative tendencies through uniting my heart with Sensei's, and fighting for the happiness of myself and others.
References
In response to the COVID-19 pandemic, the SGI-USA initiated the A-B-C Campaign. A: Abundant daimoku; B: Buddhist study; C: Connect life-to-life with members, guests and family (using the phone or video conferencing). ↩︎
You are reading {{ meterCount }} of {{ meterMax }} free premium articles
Subscribe for unlimited access