Gladia Bell began her Buddhist practice in 1983 at age 62 after being inspired by the changes she had witnessed in her daughter Regina.
Now 98 years old, Gladia is a proud member of Fontana District in Fontana, California, regularly attending SGI-USA activities and studying the publications. "I love to read the World Tribune," she says. "I especially enjoy the experiences that let me know members are getting benefits from the practice!"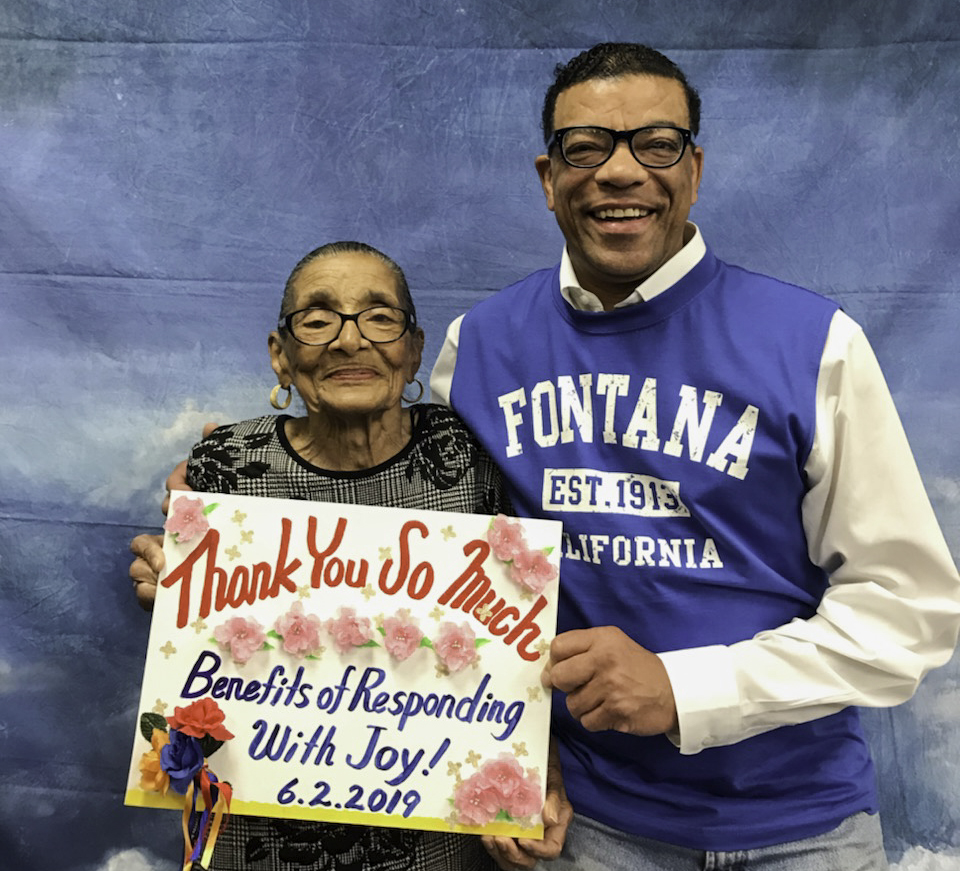 A retired educator, Gladia recalls that being a schoolteacher was her dream come true. She loved seeing the students grow. Now she shares Buddhism so youth can develop and have something to look forward to in their lives.
Gladia instilled in her students and her own eight children the spirit to continue advancing by making goals and seeing them through, which she has nobly demonstrated herself.
SGI President Ikeda has said that "youth is not something that fades with age. Our attitude toward life is what makes us young" (The Wisdom for Creating Happiness and Peace, Part 2, p. 151). Embodying this approach, Gladia says, "When I look in the mirror I think, I may look old, but I have a young spirit! My goal is to live until I'm 100 years old! Two more years to go!"
You are reading {{ meterCount }} of {{ meterMax }} free premium articles
Subscribe for unlimited access