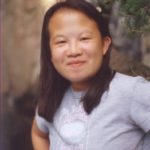 From a Person of Despair to Mission
by Tracey Vang
Phoenix
In September 2018, my friend introduced me to the SGI. I was going through a lot then; I had challenges connecting to my family, struggled with my career and put my dream of becoming a nurse on hold. I began chanting Nam-myoho-renge-kyo here and there, and reading the SGI-USA publications. I gained so much renewed hope by chanting and studying Buddhism.
Then, in December 2018, I was in a serious car accident in which I nearly lost my life. The members in my district chanted a lot for my recovery and sent messages of encouragement. Moved by everyone's support and the power of this practice, I received the Gohonzon on New Year's Day last year.
I continued to face one struggle after another, such as ending a long- term relationship and getting laid off. During this hectic time, however, I kept chanting and studying Ikeda Sensei's lectures in the Living Buddhism and other books. One passage from Sensei that has deeply inspired me is "Just carry out your human revolution in your own way. In doing so, you will naturally come to impress others with your vitality, hope, conviction and reassuring presence" (You Were Born to Win, p. 67).
Through my Buddhist practice, my perspective changed from one of despair to mission. I even began chanting for others and have taken on leadership to support other young women. I also had major break- throughs in my life. For example, at the start of the COVID-19 pandemic, my older sister, whom I've had the deepest struggles with, reached out to me to make sure I was safe and healthy since I'm a caregiver for the elderly. I was also asked to become a full-time employee at my workplace, enabling me to have more financial stability.
The SGI-USA publications have been a lifesaver. In opening up the Living Buddhism or World Tribune, I find a world of hope and am immediately filled with a fighting spirit. I'm also determined to finally go to nursing school and pursue my dream!
---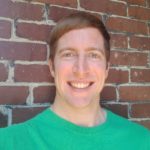 Using My Life to Create Value
by Daniel Johnson
Pasadena, Calif.
When I attended the SGI-USA Lions of Justice Festival in September 2018 as a guest, I realized that there was a practice out there that resonated with me. I was deeply suffering, having lost four close people in my life to suicide within two-and-a half years. On top of that, I had recently learned that another friend threatened suicide in a Facebook post. I was consumed with fear and anxiety, constantly asking myself, What if I had reached out and done this instead of that? I received the Gohonzon on Dec. 31, 2018, with the determination to overcome my pain.
The SGI-USA publications have been crucial in developing my faith. I try to read a few pages of the World Tribune or Living Buddhism before bed, and by doing this consistently, I've found I can read everything cover to cover most months. I find new encouragement in every issue Buddhism and other books.
I used to get anxious to the point of not being able to think, but it's now rare for me to get even close to that level. Recently, I've been looking for a job, as I will graduate soon from my doctorate program in geochemistry, which has not been easy during the coronavirus pandemic. But I have persevered, based on chanting Nam-myoho-renge-kyo, studying Ikeda Sensei's guidance and continuing to take action. And just the other day, I was offered a postdoctoral position at Rice University in Houston!
I was inspired by Sensei's guidance in which he discusses the preciousness of life, writing, "Nichiren Buddhism sets forth a profound and luminous view of life, teaching that we should make respect for life's dignity and worth our first priority" (August 2020 Living Buddhism, p. 53). At this time in our country, when racial injustice and a lack of respect for people's dignity run rampant, I want to use my life to create value and, together with Sensei, help create a world where respect for the dignity of life becomes the spirit of the age.
You are reading {{ meterCount }} of {{ meterMax }} free premium articles
Subscribe for unlimited access