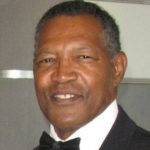 Winning in Faith and in Life
by Clinton Jones
Pacoima, Calif.
In 1990, SGI President Ikeda bestowed upon me the Soka Sports Award for my accomplishments as a professional football player. Over the next 15 years, three members of the 1965 and 1966 Michigan State national championship teams were inducted into the Hall of Fame, including me in 2015. Although being inducted was not something I had aspired to, this accolade served as actual proof of my Buddhist practice, bringing to light my achievements of 50 years earlier. I was even featured in the documentary Through the Banks of the Red Cedar, which debuted in 2018.
The film highlights our team's efforts as an expedient means for desegregating schools in the South. We became the first fully integrated college football team in America, bringing together black and white players with a shared mission of winning. At a time when integration was looked down upon, we felt nothing but love and respect for one another. Our record of winning permeated the whole campus, allowing us to create a monumental history of united victory. Even though I had accomplished so much, it wasn't until I found the Gohonzon that I truly found myself.
When I began my Buddhist practice in 1977, I realized I had always been a Bodhisattva of the Earth. I'm passionate about winning and helping other people win. That's why I love Nichiren Buddhism—because through our practice, we give human beings the tools to empower themselves and transform their lives. As SGI members, we're like athletes of life. Our mission is to make people happy. I find so much joy in that, especially supporting our youth as the Reseda Champion District men's leader. Today, all of my five children practice Nichiren Buddhism, too.
All people can use the practice to overcome their sufferings. Just like on our Michigan State team, SGI members can break through because of the support of their teammates, their fellow members.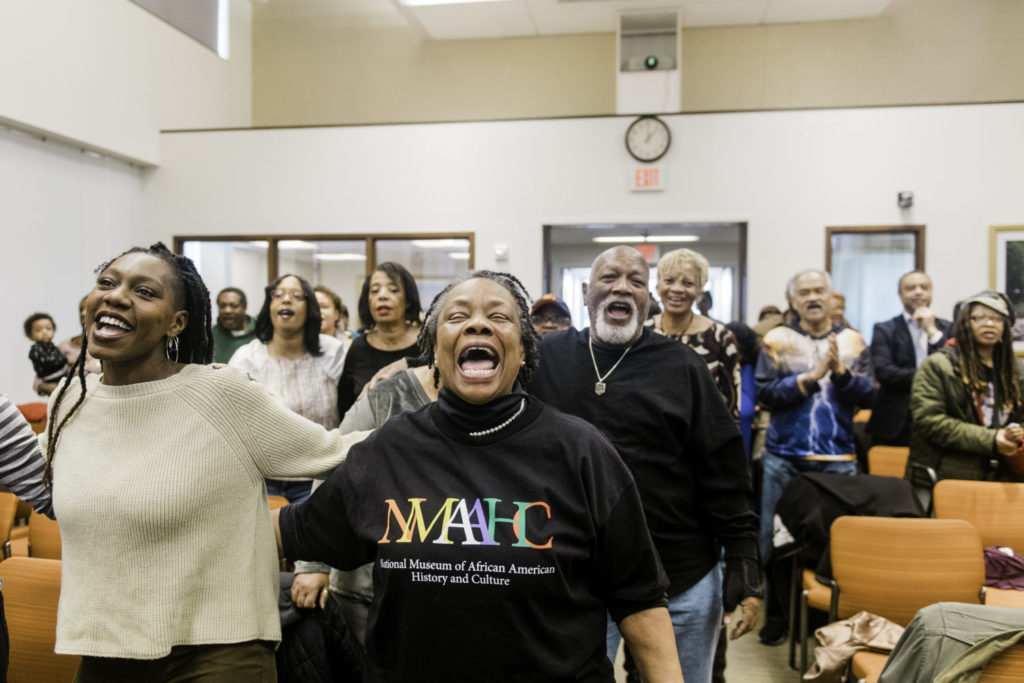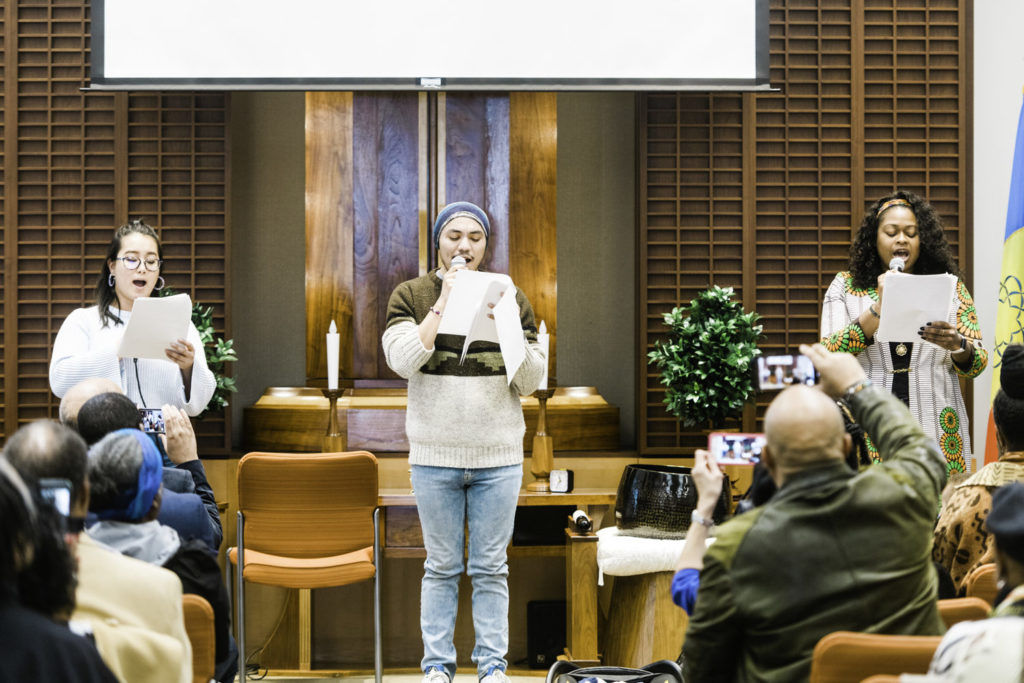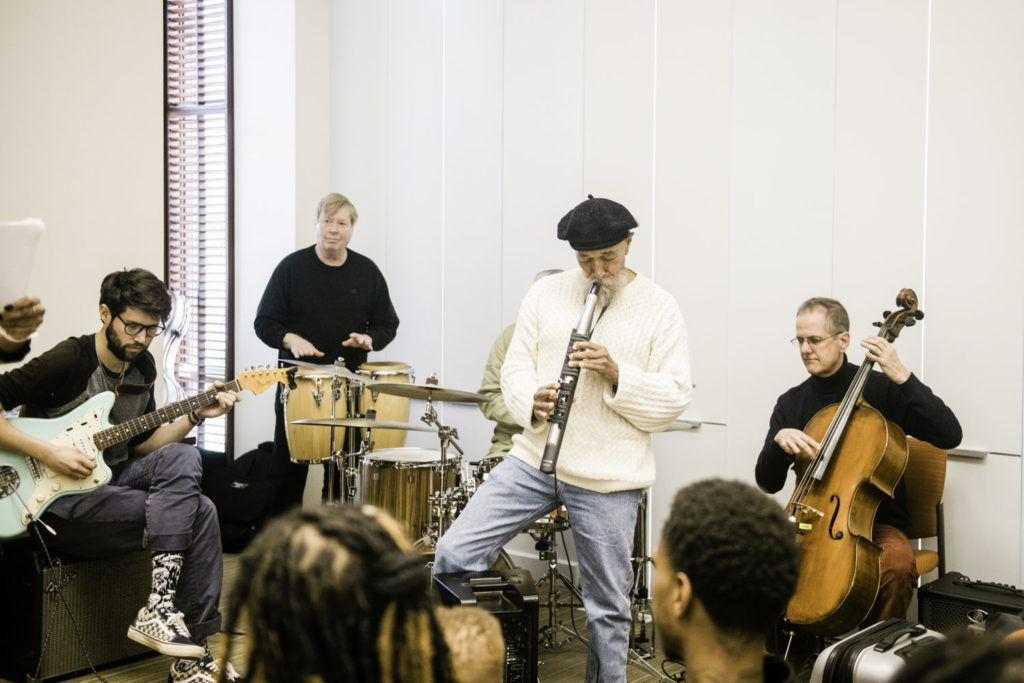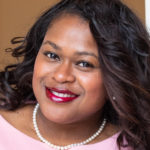 Blossoming Out of Trauma and Suffering
by Ashley Bunn
Washington, D.C.
I saw the hate in this world after the shootings of unarmed black men and the terrorist attack at the Pulse gay nightclub in Orlando a few years ago. At that time, I turned to the Gohonzon, cried and asked the universe why. I was determined to learn and grow from this experience for the sake of kosen-rufu.
I looked to the example of my mentor, SGI President Ikeda, who through his actions, inspired me to become someone who can connect, heart to heart, with all different kinds of people. When faced with hate crimes in my neighborhood, I chanted Nam-myoho-renge-kyo to pull forth the courage and compassion to engage in dialogue with those in my environment who hated or feared people who look like me.
Society often categorizes black people as being thugs, sassy, loud, dangerous, etc., but through my Buddhist practice, I have learned to see myself as a Buddha. When Sensei declared the 21st century the "Century of Africa," I took it as his recognition of the history, deep-rooted trauma and suffering that people of African descent have experienced, and our profound mission to blossom out of that trauma and suffering.
With deep appreciation for Sensei and the SGI, I am doing my best as an SGI-USA group young women's leader for Capitol Hill District, and I'm also sharing the practice everywhere I go!
Currently, I am the senior instructional systems design and curriculum developer for the U.S. House of Representatives. Every day, I assess the culture of the house and identify gaps in the systems at work. I then help fill those needs through creating courses for roles in the White House—from interns to chief of staff. I want to build curriculum for all 14,000-plus congressional staffers using President Ikeda's example of dialogue to courageously engage with people on Capitol Hill.
---
"The Sun of Jiyu Over a New Land"
Los Angeles faced a critical juncture during the heart-wrenching race riots of 1992. In response, SGI President Ikeda penned the powerful poem "The Sun of Jiyu Over a New Land." In it, he calls on the SGI-USA members to develop within themselves the life condition of Jiyu, or Bodhisattvas of the Earth. One stanza reads:
As each group seeks its separate
roots and origins,
society fractures along a thousand fissure lines.
When neighbors distance themselves
from neighbors, continue your
uncompromising quest
for your truer roots
in the deepest regions of your life.
Seek out the primordial "roots" of humankind.
Then you will without fail discover
the stately expanse of Jiyu
unfolding in the depths of your life.
(My Dear Friends in America, third edition, p. 208)
You are reading {{ meterCount }} of {{ meterMax }} free premium articles
Subscribe for unlimited access