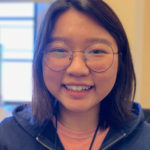 Jenny Ye
Region Young Women's Leader
Ann Arbor, Mich.
The July Youth Discussion Meetings are about deepening my care for my friends and having the courage to start a dialogue about how they can transform their sufferings through Buddhism.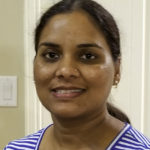 Chaynika Garg
Chapter Women's Leader
Austin, Texas
Fighting for the July Youth Discussion Meetings for me is important because I'm supporting SGI President Ikeda's most cherished, trusted disciples who will take the lead for kosen-rufu and transform our world.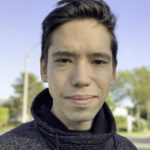 Ken Lilly
Zone Young Men's Leader
San Diego, Calif.
Through doing home visits and engaging in dialogue toward the July Youth Discussion Meetings, I have learned the importance of breaking down the barriers in my heart that prevent me from connecting to people on a deeper level.
---
—
FAQ
Q: When will the July Youth Discussion Meetings take place?
A. From July 13–21. Please check with your local chapter youth leaders for more specifics.
Q. Who are the meetings for?
A. Youth members and guests in junior high school to age 35.
Q. What if I miss my chapter's youth discussion meeting?
A. You can attend another chapter youth discussion meeting during July 13–21. Your local chapter youth leaders can help you find an alternative meeting.
Q. Can I join remotely?
A. Because the purpose of these meetings is to connect face to face, heart to heart, youth should not join the meetings remotely.
You are reading {{ meterCount }} of {{ meterMax }} free premium articles
Subscribe for unlimited access