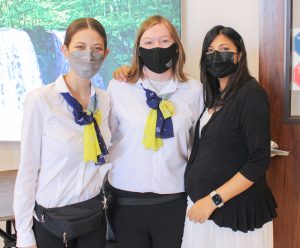 The Byakuren, Soka Group and Gajokai are training groups in the SGI, established by Ikeda Sensei to foster young people who protect and support the members and centers behind the scenes. For more information on how to get involved in your organization, contact your local leaders.  
Read volume 24 of The New Human Revolution, "Vigilant Safeguarding" chapter to learn more about the spirit underlying these groups. 
Available at bookstore.sgi-usa.org.
You are reading {{ meterCount }} of {{ meterMax }} free premium articles
Subscribe for unlimited access