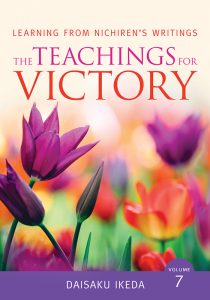 'TEACHINGS FOR VICTORY,' VOL. 7
How can we achieve unsurpassed happiness and victory? The Teachings for Victory, vol. 7, contains Ikeda Sensei's lectures on Nichiren Daishonin's key writings that teach how to bring forth immense wisdom, compassion and courage to realize victory in every aspect of one's life. This final volume in the series is available now in paperback for $8.95.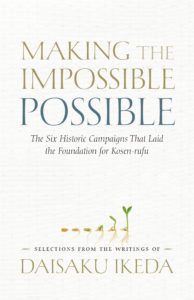 'MAKING THE IMPOSSIBLE POSSIBLE'
Stories from Ikeda Sensei's youth about how he paved the way for the dynamic expansion of the Soka Gakkai. Now available in paperback for $5.95 and e-book for $3.95.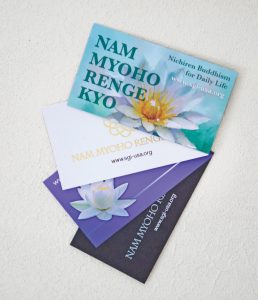 INTRO CARDS
Want to plant seeds of Buddhahood? Nam-myoho-renge-kyo cards are a wonderful tool for introducing others to Buddhism. Get an assorted pack of 100 cards for $4.95.
You are reading {{ meterCount }} of {{ meterMax }} free premium articles
Subscribe for unlimited access